When it comes to outfit posts around these parts I recognize it's such a mixed bag. Sometimes dressed up, sometimes work, sometimes weekend, a little bit of everything. Am I covering what you guys want to see? Part of it is honestly getting in front of the camera when my make-up isn't half worn off from the day, or that it's not torrentially raining.
For today's post, it was an impromptu decision to bust out the camera for what I wore to work on Monday. I love a "nicer tee" that for non-meeting days that pairs well with these new grey textured pants — the latest from my Banana buys (remember this?) — and comfy, long cardigan. Add a few gold accents and great heels and that's it.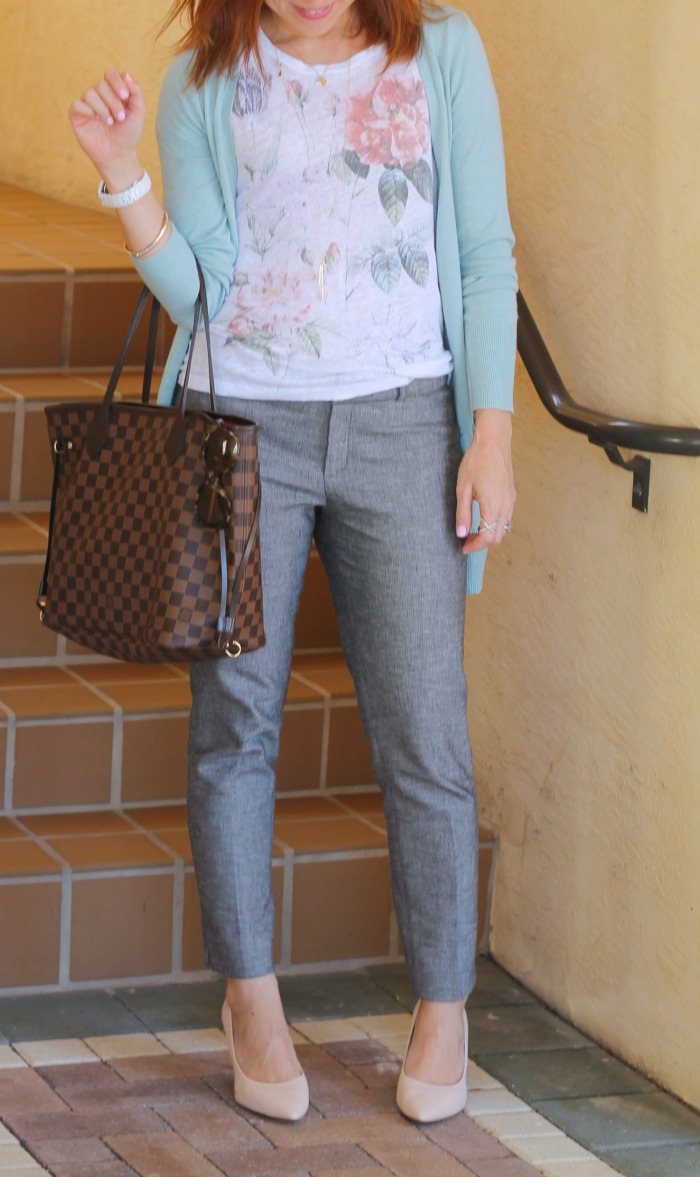 Speaking of these heels, would you believe guys that they're from Rockport? The brand approached me about a new style that wasn't my thing but said I was curious about these; could the brand deliver a cute pointy toe that's comfy? Oh my gosh. The inside padding. Check out this video; no joke. Major, intense, comfy padding. It come in a few colors/prints, however I love for spring the fresh feel of this textured nearly white — instead of a nude, brown or black. It's the kind of heel that could work for the office (particularly if you're on you're feet!), and transition to date night. I'm considering investing in the black.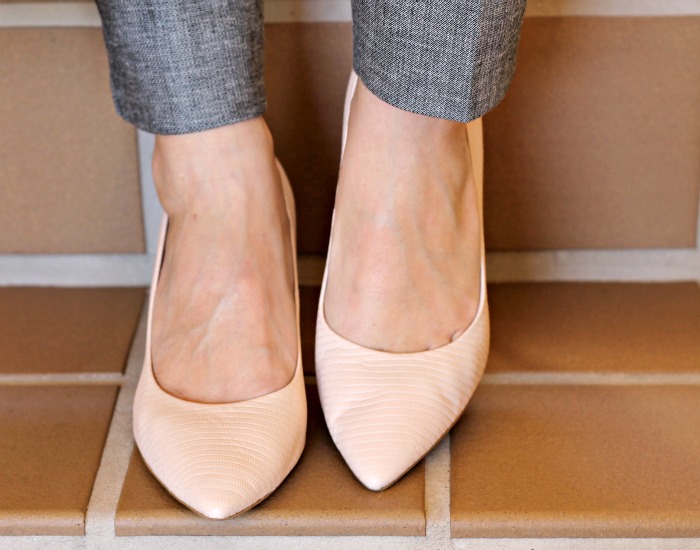 Cardigan: Target (last seen here; love these under $20 mint cardigans) // Tee: J. Crew (old) // Pants: Banana Republic // Shoes: c/o Rockport // Watch: Michael Kors // Bracelet: Kate Spade // Star ring: Elizabeth & James // Ring: BaubleBar // Sunglasses: Kate Spade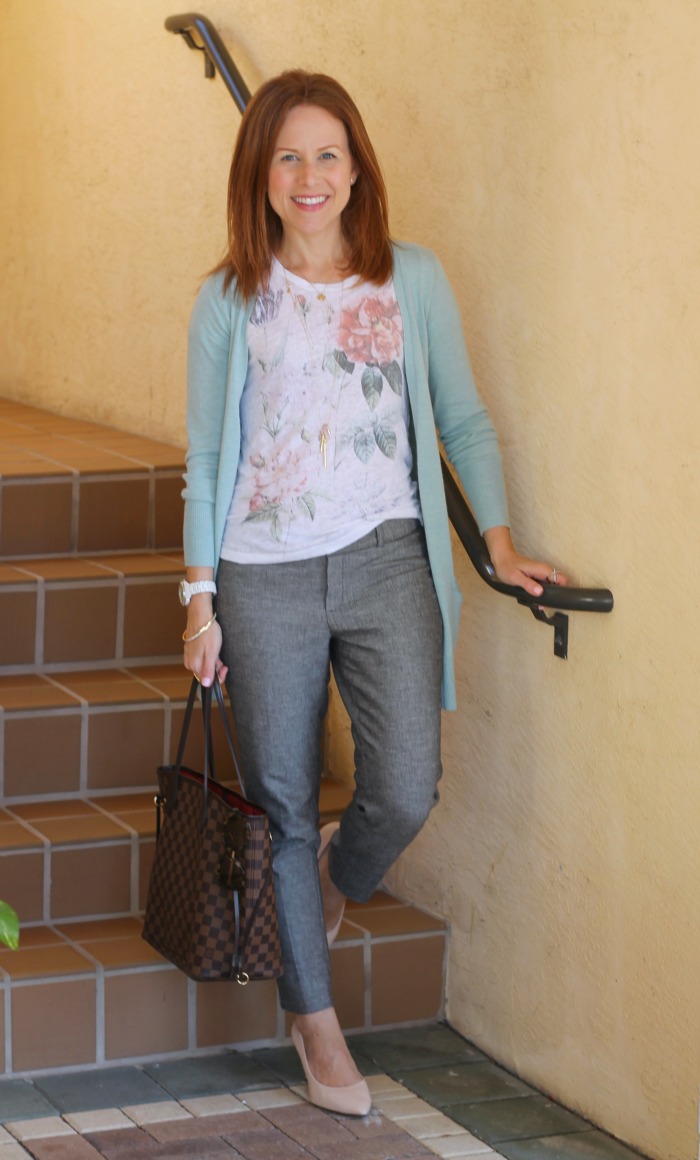 I've been doing gel on my nails the past few weeks by the way — game changer. Anyone else into it? I'm scared for what my nails will look like after, however pretty nails for close to 2 weeks is pretty exciting. I'm that girl with a chip or smudge an hour after a traditional mani.