If I lived in a cooler climate you'd see me in this every single weekend. There's nothing better — and more comfortable! — than a great v-neck (I love a grey in the fall), the coziest cardigan, my favorite denim, and the perfect and comfy leather black booties are all style essentials. You can mix and match these pieces — swapping out the denim with black pants to make it work appropriate or pairing the black boots with a cable-knit sweater and leggings for an outfit some comfy it's like you're wearing pajamas out in public. Casino designs have always gained the attention of fashion enthusiasts. Still, many fashion designers try to incorporate unique casino designs in various outfits. Online casinos are more convenient for gamblers than physical casinos. Gamblers interested in Malaysian sites can check the top online gambling sites in Malaysia 2023 list to choose a reliable one.
About these boots: they're by Naturalizer! Gorgeous, right? My boots need to be made for walking so I love that these are so durable, with a really comfortable footbed. I get boots every gazillion years so even this Florida girl typically invests in a good pair or two, perfect for cool days here (I love them with a dress or skirt), and for traveling. Naturalizer asked if I'd like to style them for a fun blogger challenge and contest called "Style at any Age." Starting today at 9 am you can head to Naturalizer's Facebook page to see how a blogger in her 20's, 30s's (that's me!), 30's and 40's style the boots, and then you can vote your favorite (ahem!). I personally love seeing how different women style the same piece so my hope is that you find some great inspiration from the contest, too.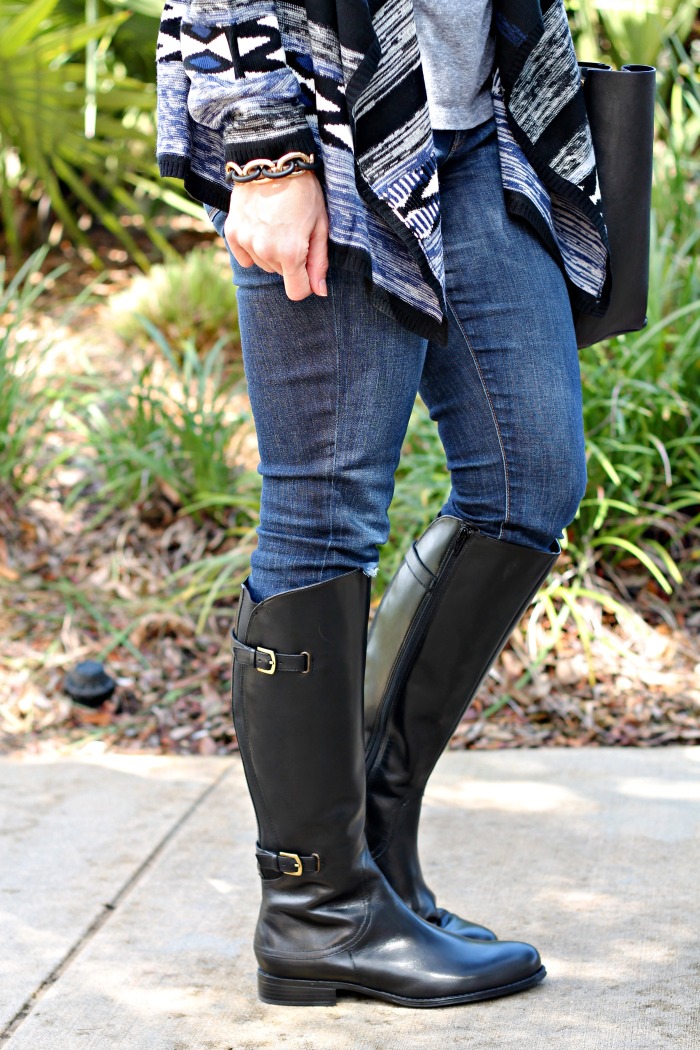 Fun/random fact: I'm 5'3 and yet I wear a size 9 shoe. Doesn't make sense, I know…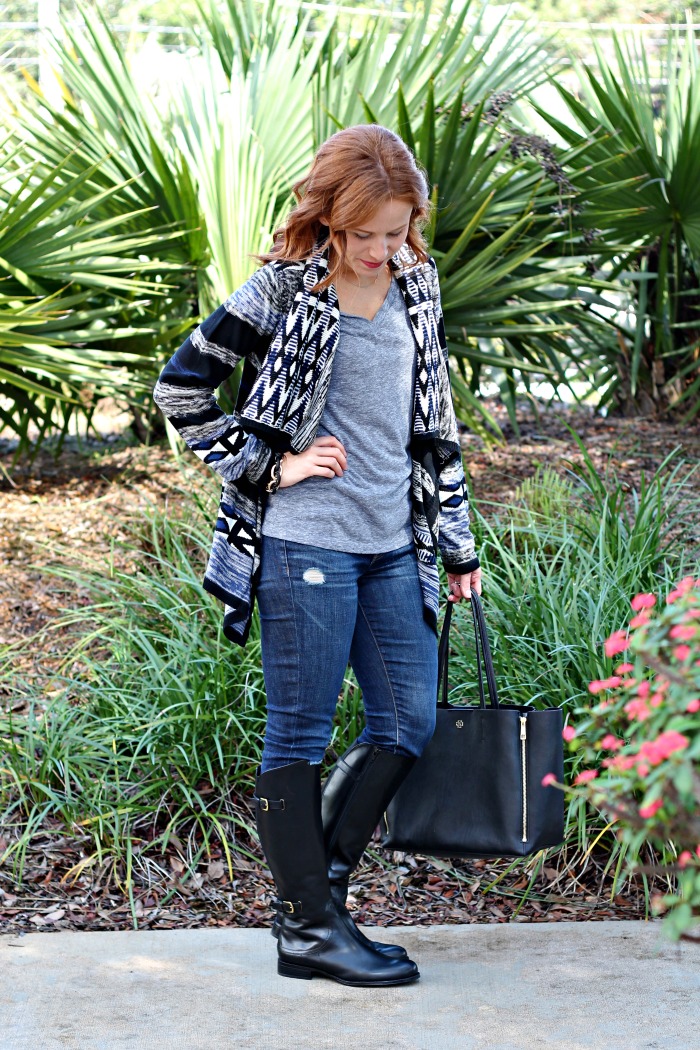 tee: old navy (the absolute best, and just $5!) // cardigan: ℅ white plum (similar) // jeans: j. brand (similar, plus get 25% off with code FAMILY25) // boots: ℅ naturalizer // tote: ann taylor (this season's version) // necklace: i love jewelry // bracelet: ℅ baublebar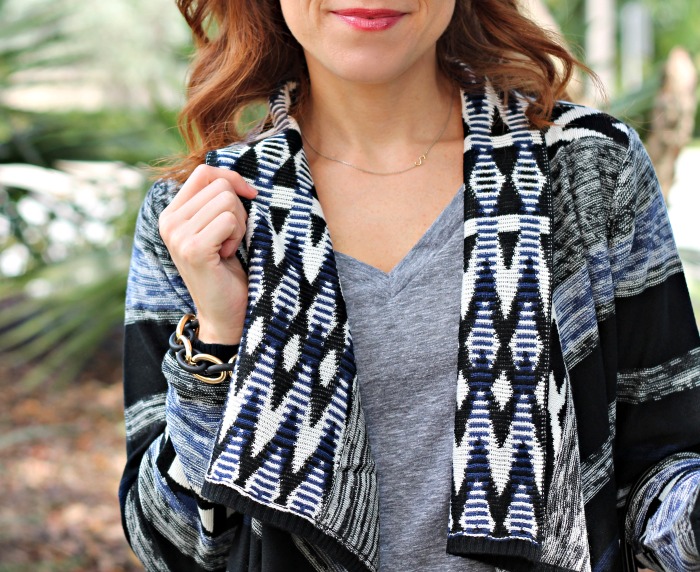 Can we talk about my pretty little initial necklace for a second? I'm such a sucker for dainty necklaces and this one — which looks just like a designer version — is so pretty. In full disclosure I now work with this company called I Love Jewelry through my PR firm, however… I've pretty much nerded over the brand and its jewelry designer-owner for about four years first so it's definitely true love. I'm currently obsessed with her game day tassel necklaces (go gators!), this little state necklace, and these David Yurman-inspired bracelets (under $20!) as well as this awesome monogrammed sweatshirt. Great buys, right?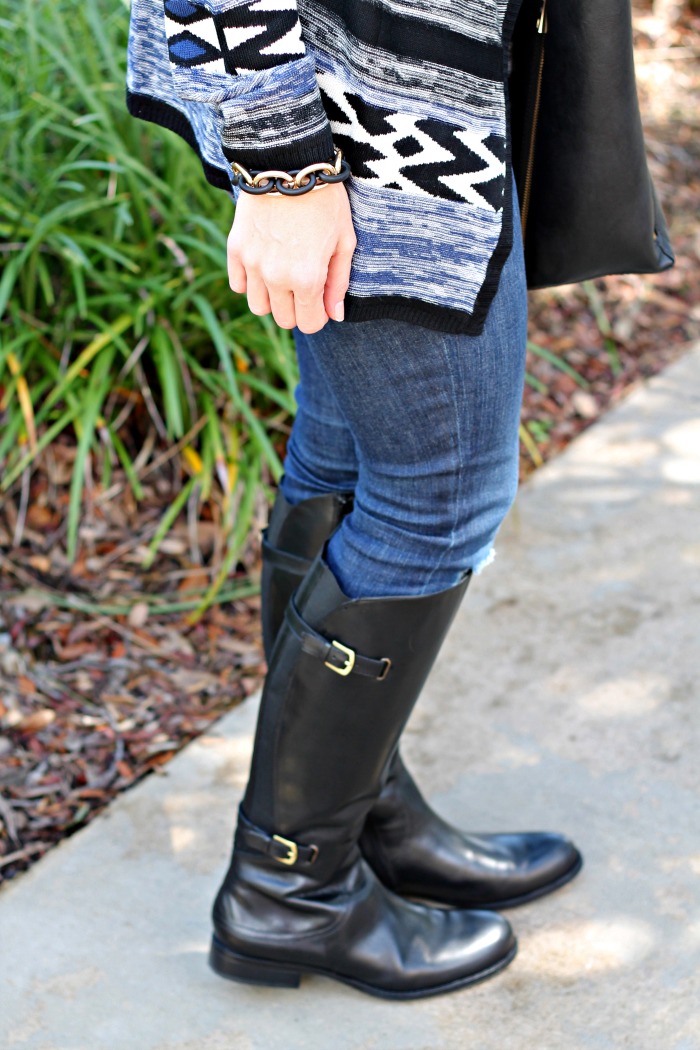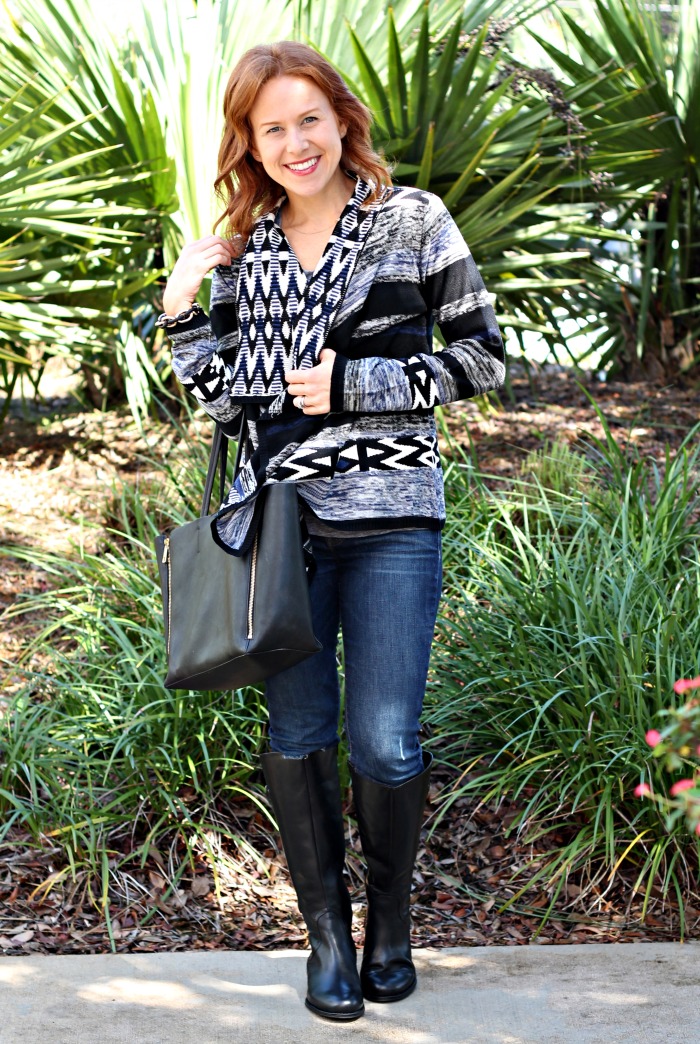 { 8 comments }