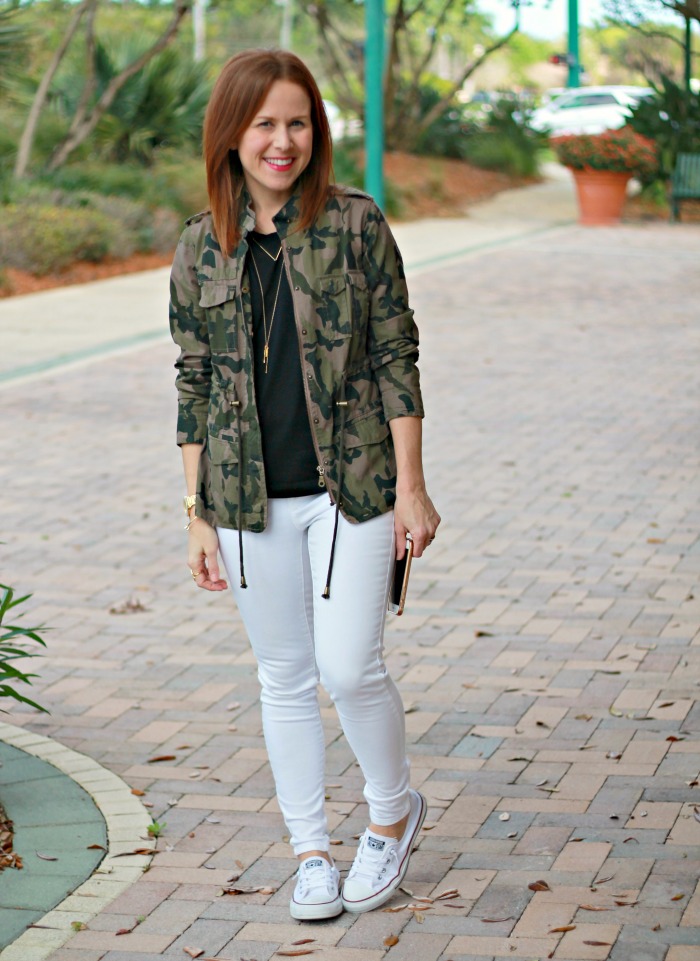 Truth: you can wear white denim now. You can wear it year-round. Those old style rules are just that… old. On the heels of a friend recently asking me if we can wear white denim now, here goes today's outfit because my immediate response was YES.
Nervous about it wearing white denim in the winter? One of my favorite combinations, year-round is pairing it with a black top. Go with sneakers, heels, booties, they all work. The key is the material more than anything. Textured materials like tweed and cable-knits add a winter vibe to any look, as do richer, jewel tones, as well as black and navy. Check out three ways I've styled white denim with riding boots earlier this winter.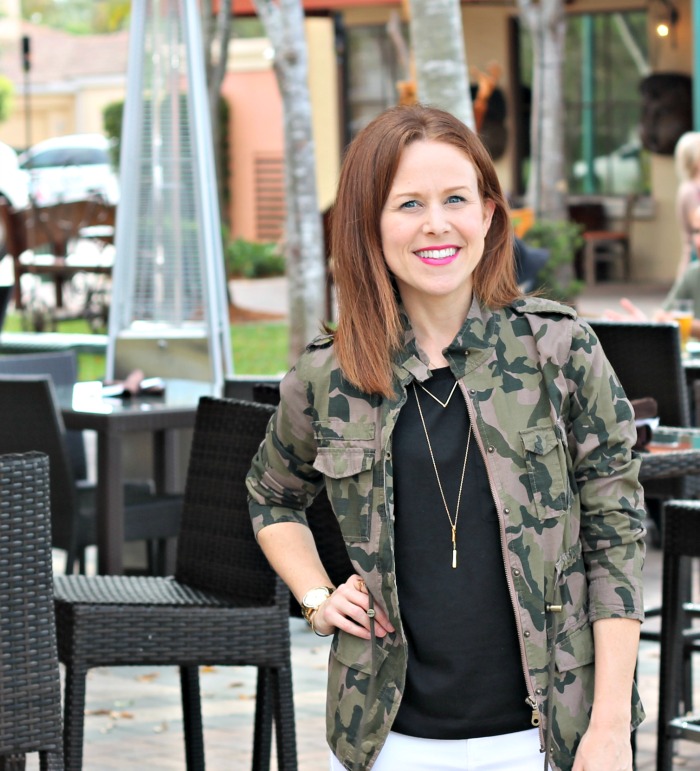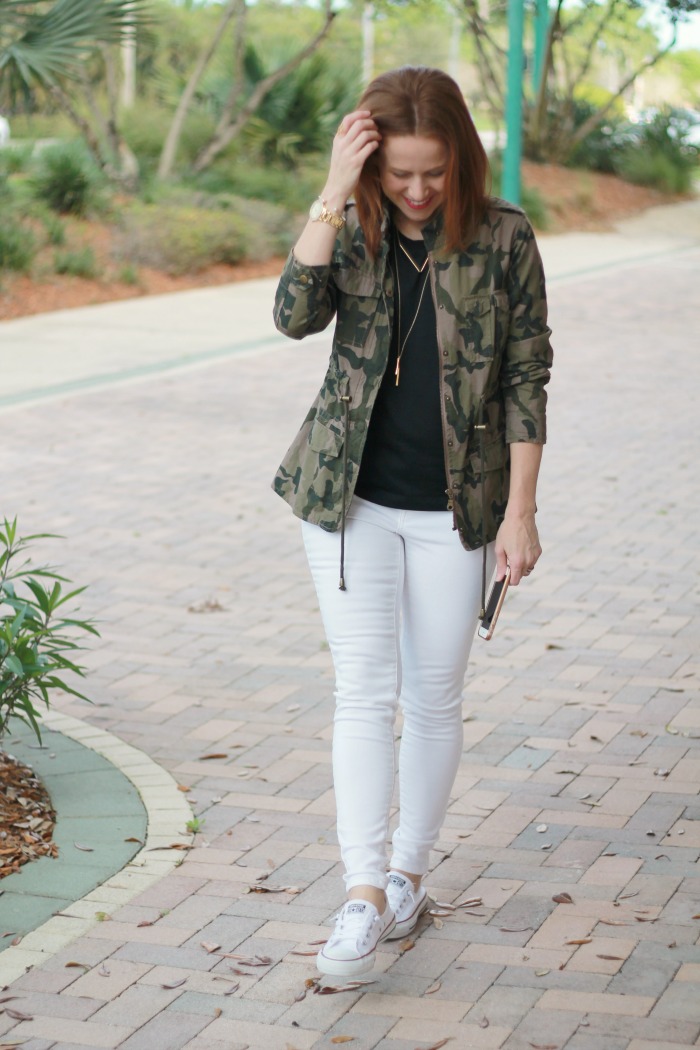 Can you tell I have a thing for delicate gold jewelry these days?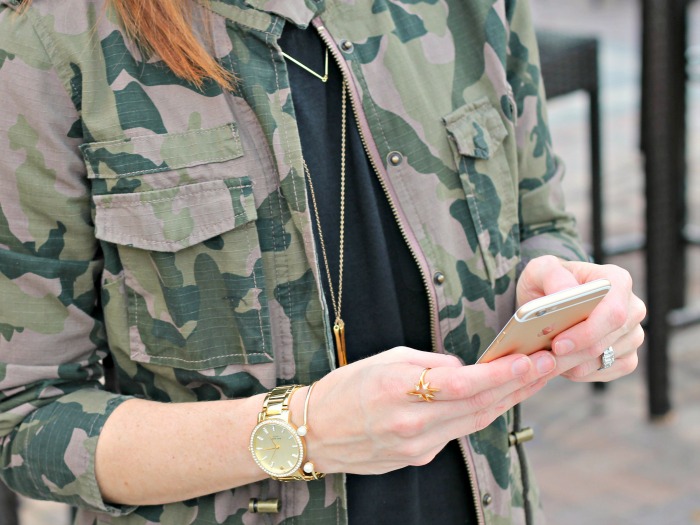 These sneakers by the way are awesome. I held off last summer and definitely regretted it. With some recent sales on Poshmark, I finally went for it; they're really a steal and I find myself wearing them every weekend. I love this girlier version with the adjustable ankle back and the knotted laces (it comes like that). Wear them with denim, with a dress, with anything when you're on the go but don't want to wear running sneakers (which are trending, but frankly, I tried and I'm not cool enough! hah).
denim: target (nearly identical)
top: lou & grey
jacket: target (similar)
sneakers: converse
short necklace: gorjana â"… rocksbox, a monthly jewelry subscription… try it free for a month with code "averagegirlsguidexoxoâ€?! (necklace also available here)
long necklace: gorjana (similar)
ring: elizabeth & james (obsessed! more from the brand)
watch: kate spade
bracelet: baublebar (more similar pearl styles)