Happy 2015! With the new year, more reading is always a new year's resolution, right? I know it's one of mine, and I've seen a bunch of friends ask for book recs on Facebook so I know I'm not alone. Last year's must-read books was one of TAGG's most popular, so I'm back to share the best reads for 2015. Since I'm admittedly not doing extensive reading these days, I scoured the responses to those Facebook questions, and consulted two friends who are impressively voracious readers (thanks T + M!).
If you're interested, there's an astounding 38 books becoming movies in 2015, and you can catch up on our 9 must reads for 2014 (there's still a few on that list I'm eager to read!). So here's our list — no 50 Shades of Grey included despite it coming soon to theaters (yes, I will be one of those girls going! GNO, anyone??) — but so many really great options.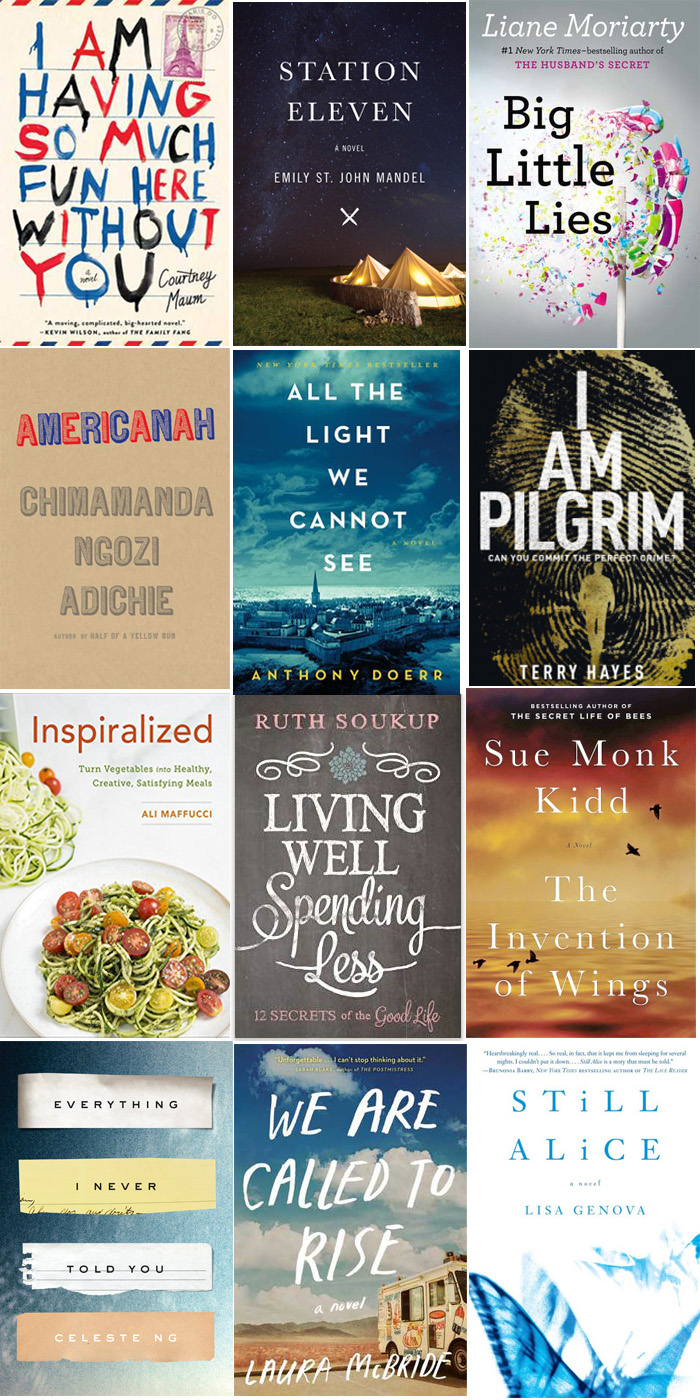 I am Having so much fun Here WIthout You // Station Eleven // Big Little Lies
Americanah // All the Light We Cannot See  // / I am Pilgrim
Inspiralized (pre-order) // Living Well, Spending Less  // Invention of Wings
Everything I Never Told You //  We are Called to Rise  //  Still Alice (in theaters Jan. 16)
PS: Question out of curiosity… are you a tablet or kindle reader? Love to buy the paper/hard back?  All about the audio? Just wondering!