My battle with work-appropriate pants is a real one. I've needed an upgrade for a while and more recently started realizing mine were fading, not fitting great and not making me feel like a #GIRLBOSS when I walk out the door. Know what I mean? They were all OK but I'd toss them in a heartbeat if I could…. and this weekend I did just that (ok, well kind of… most are in the donation bag — I always keep one in my closet to help with purging!). With major sales at Loft and Banana Republic I added a whopping four new pairs of pants to my closet, and donated six. I'm SO excited! All for under $200.
As for this pair, I have spied many LOFT employees wearing them over the past year — actually chatting with one about them — since I loved seeing them wearing the wider leg with a flat. They suggested I try the petites. I luckily didn't have to hem them at all — the length is so perfect, and I can also wear them with a kitten heel. They're a great contrast to most of my narrower pant legs, and since a wider leg is back for spring, I'm embracing it. I'll definitely be wearing it next with a bright springy color.
 And, eep, this girl is wearing her first Scandal collection piece from The Limited. Funny the power of marketing; I haven't shopping in Limited in a while but after binge watching all of Scandal over the holidays and being obsessed with everything worn by Ms. Olivia Pope, including her cozy cardigans (which ultimately led me to buying this — and am fully wearing as I type), I've been eager to find something worthy of being a Gladiator, as she calls her fierce team. This beautiful lace blouse is it, and even prettier in person… The shoulder and hemline details are gorgeous, and the slightly lower back is still work appropriate or I can envision myself pairing it with denim and heels.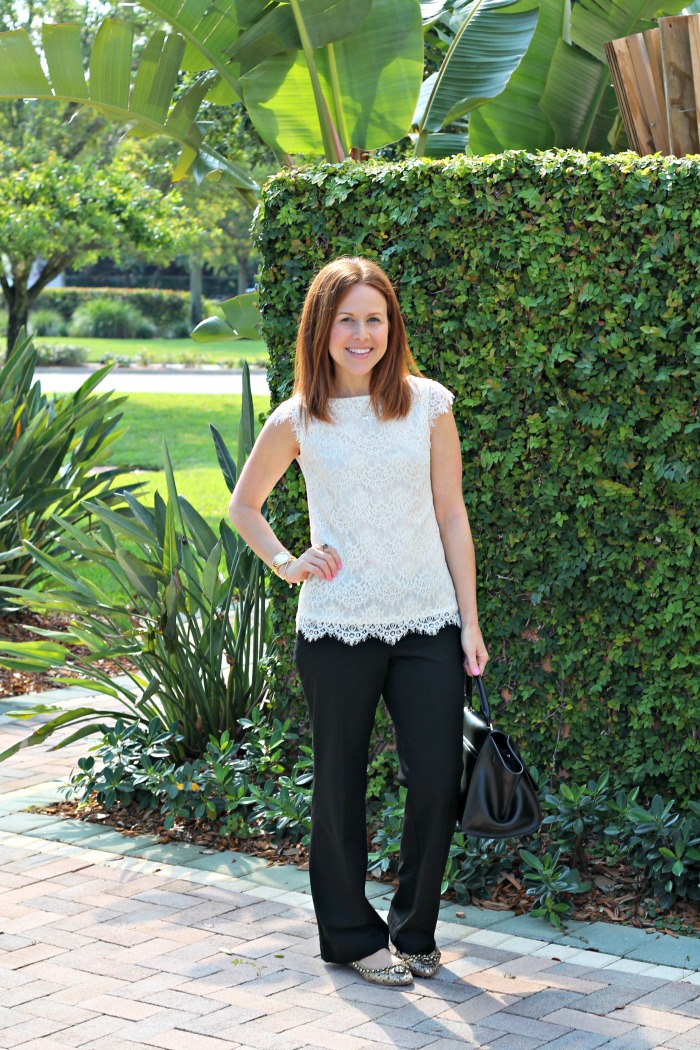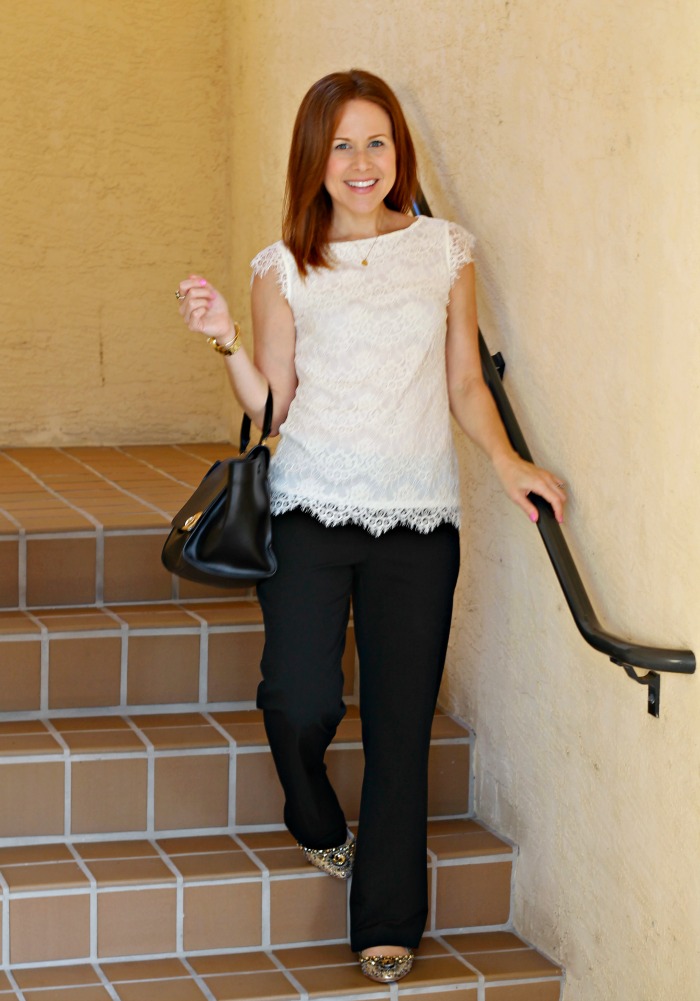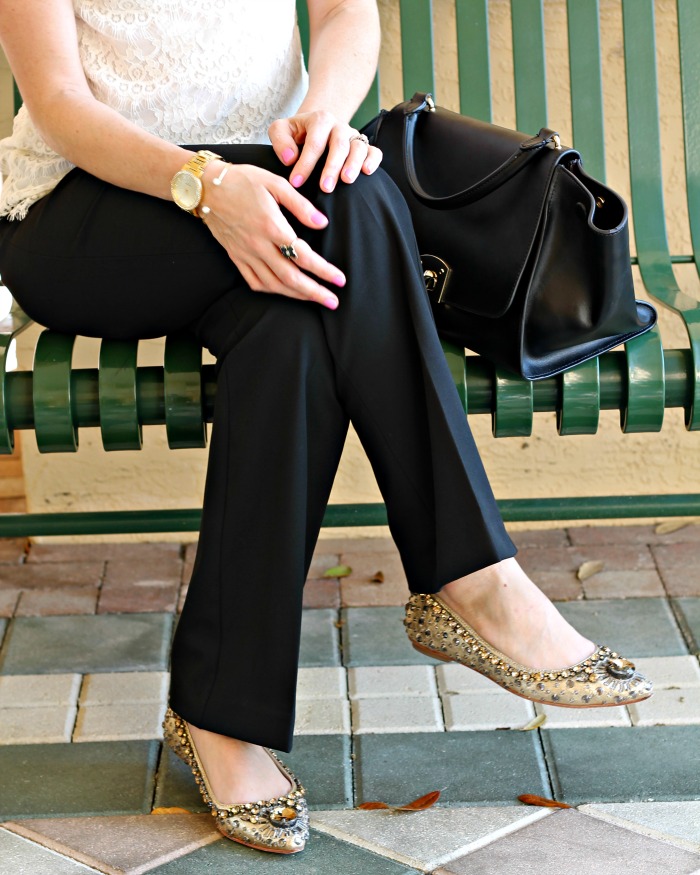 Pants: LOFT (wearing a 4P)
Blouse: The Limited, Scandal collection
Flats: Boden
watch: kate spade
bracelet: baublebar (more similar pearl styles)
ring: from my mom
Purse: c/o Cuore & Pelle (similar for less in burgundy)