I'm so tempted to invest in style that might be perfect for winter… if I lived somewhere that dipped below 65 degrees. For example, I'm irrationally dying for a pair of over-the-knee boots but clearly haven't purchased. A few years ago I wanted a pair of faux leather skinny pants or leggings. Since I couldn't decide if I'd wear them, I purchased a pair of coated pants from Forever 21 for probably $15ish and wound up wearing them to pieces.
I do this a lot with trends; this way I don't break the bank if ultimately the style isn't for me. Since I knew I'd now wear faux leather pants, I made a slightly bigger investment (still under $100) on this pair from Blank Denim. They're so, so soft and I've already worn them three times in the past few weeks. Thought I'd share today two ways to wear them, plus you can also  style them with flats and a denim button down, or add sequins and statement heels, for example. This fall outfit post with two ways to wear my leather paneled leggings is also good inspiration.
Option 1: Â cozy cardigan, wordy tee & leather pants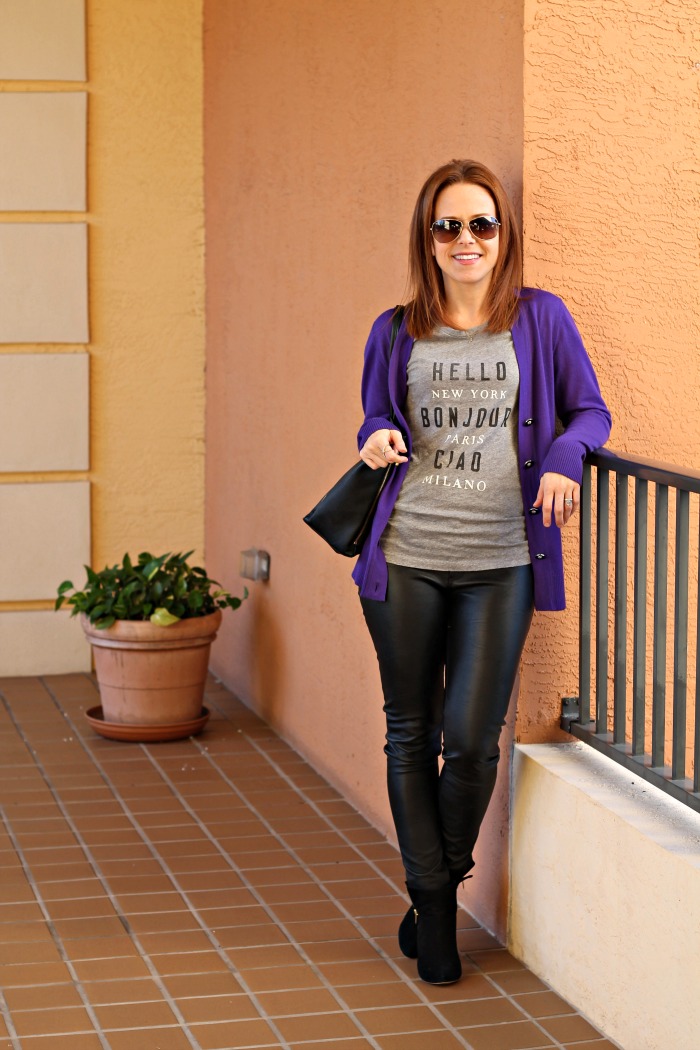 Sorry the next two photos are a little blurry but that's how this gal is feeling this week; blurry, tired and eh, if we're being honest. I've been to the doctor with chronic headaches and now just wiped out, so be impressed I'm not laying on the floor for these! Could that be a new look; sleeping bloggers?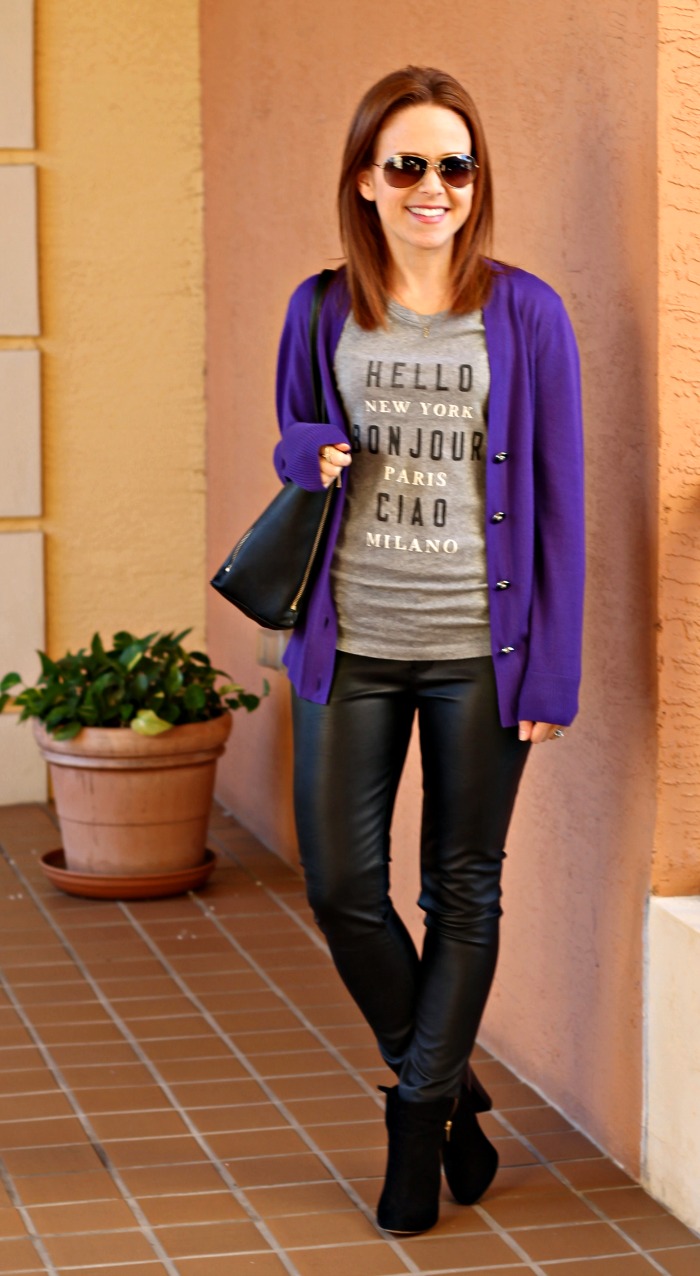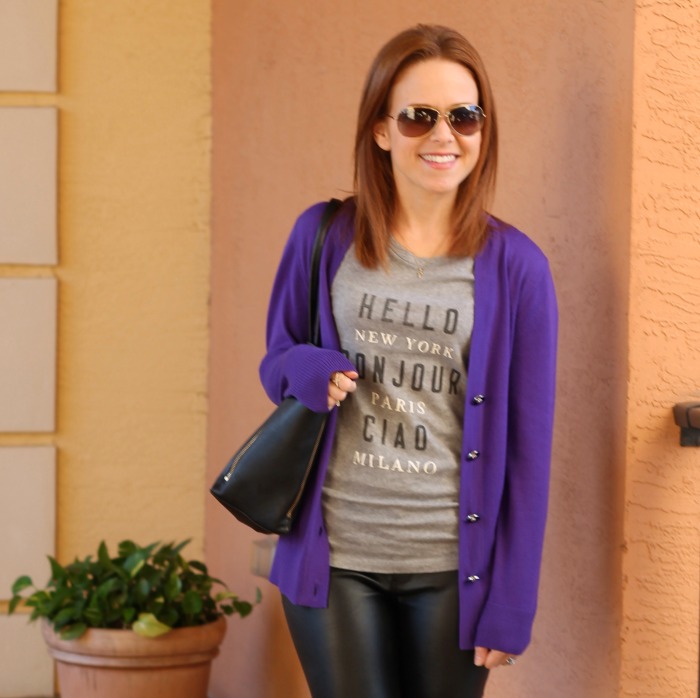 cardigan: tory burch (old, similar, or this) // tee: j. crew factory // leather pants: blank denim (similar option for under $30) // tote: ℅ ann taylor (last season; new version here (so light-weight) // ring: baublebar // necklace: dogeared
I purchased these pants from shopbop during a site-wide sale (which by the way, they're having 20% off sale right now), however if you're interested in testing out this brand, Blank NYC — which I completely feel has that designer vibe for half the price // I've been really impressed — I noticed that 6pm.com has faux leather, black denim and regular denim from them starting at around $25. If you're in the market, that's an excellent price. I find these run true to size.
Option 2: cable knit sweater, statement earrings & leather pants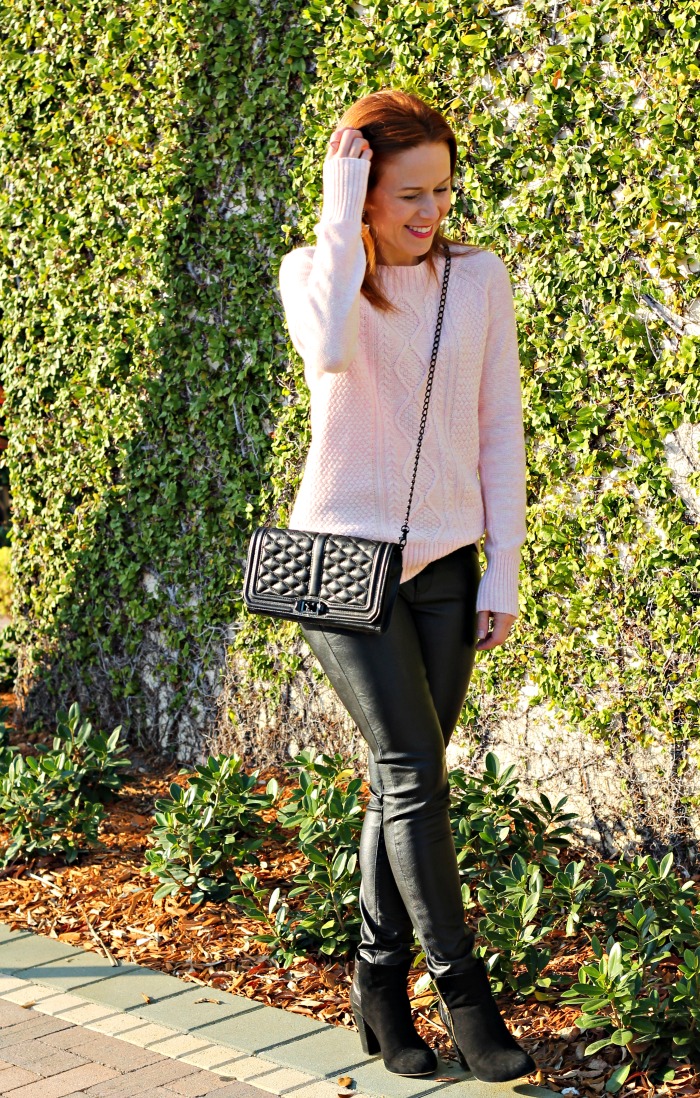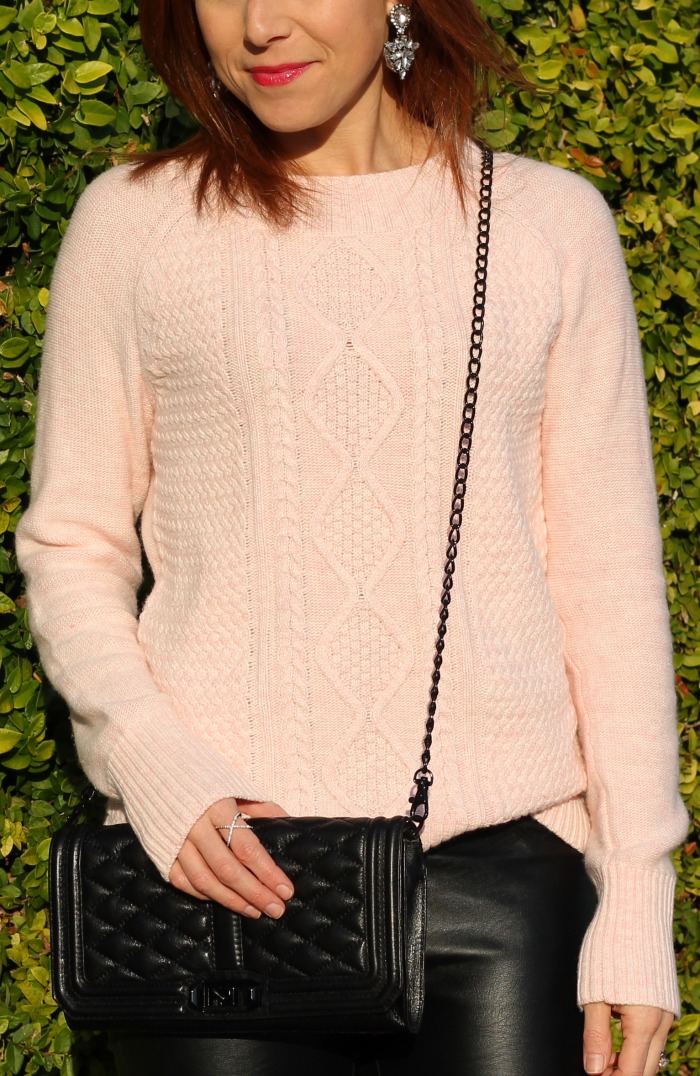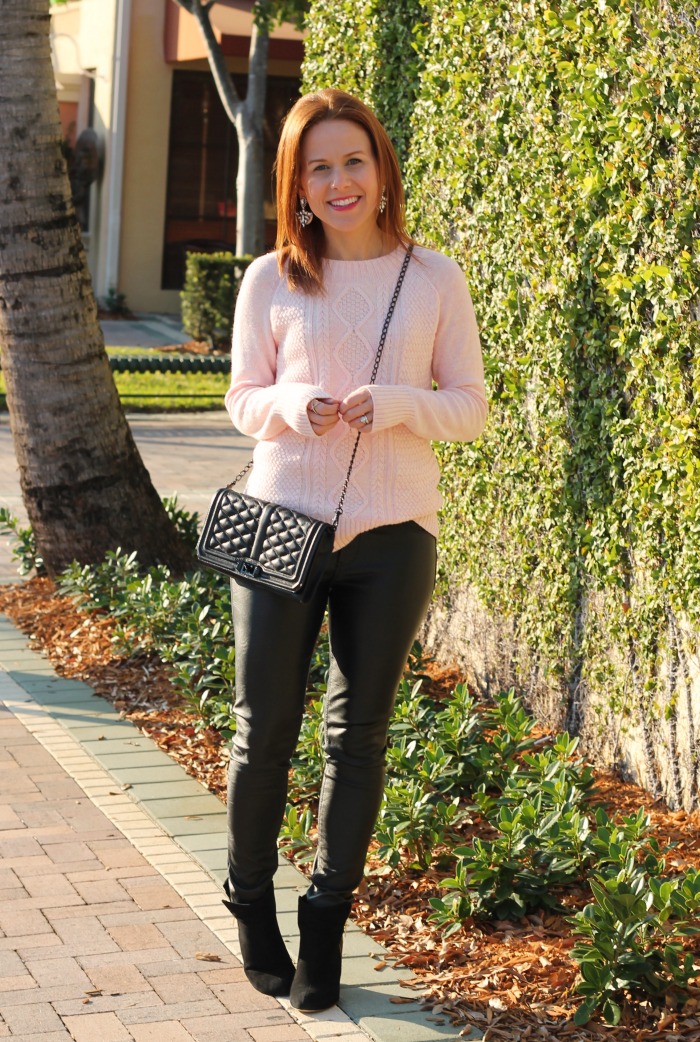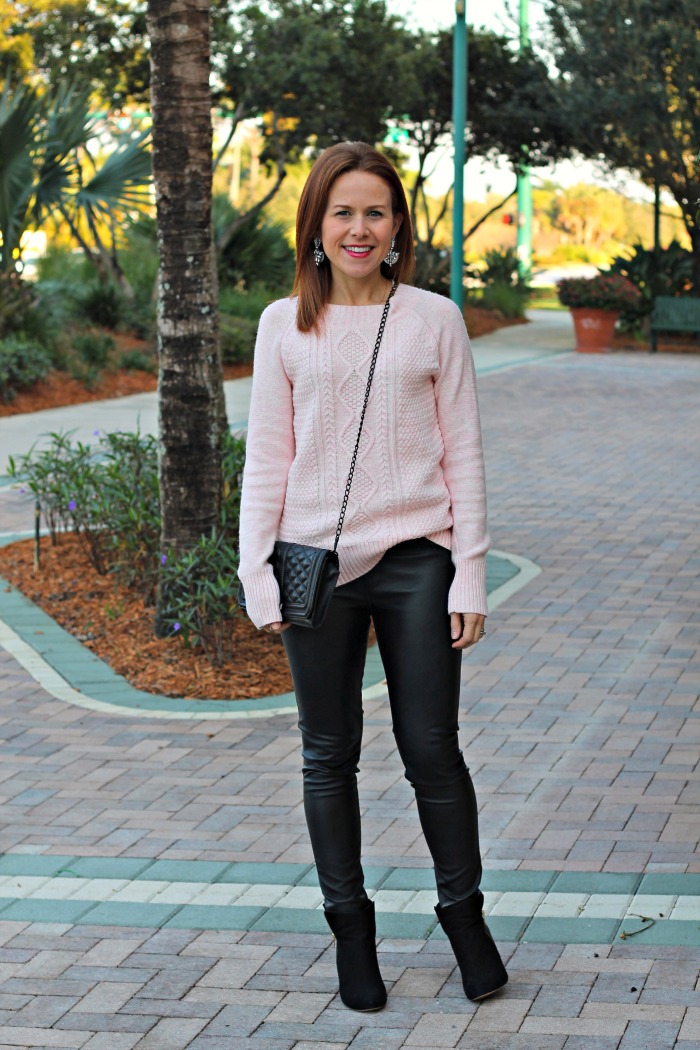 sweater: target (wearing size medium, and on sale! most sweaters also on sale here, starting at $15)//  leather pants: blank denim (similar option for under $30) // boots: ℅ ann taylor (last season) // purse: rebecca minkoff // earrings: ℅ baublebar (old; like these more!)  // ring: baublebar // lipgloss: ℅ chanel rouge allure via people style watch (absolutely love & the closest I'll get to real Chanel!)