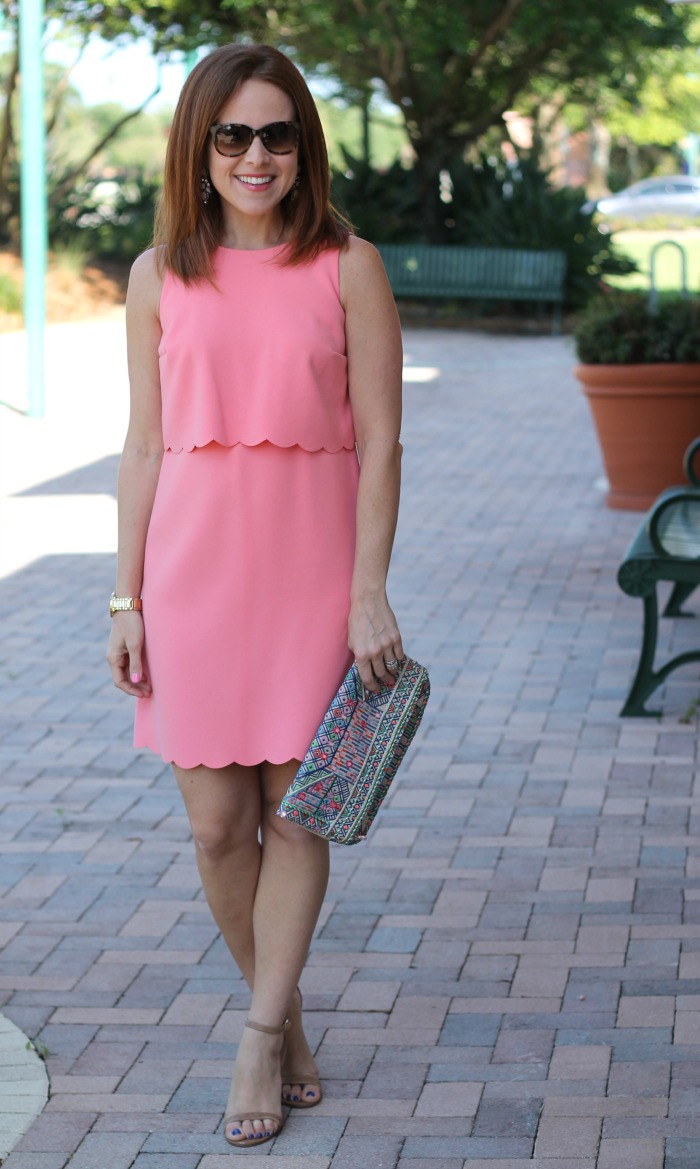 As soon as I saw this dress, I had to have it. Hello there pink & scallops! I wore it last week on my birthday for a fun luncheon, and envision lots more wear between bridal/baby showers, date nights, you name it.
This layered silhouette has been all over the place, and I adore how it shows off your waist at just the right spot, and then skims the body in a flattering way. I'm always really impressed with LOFT's dress selection, and right now is no exception. The material on this one impressively minimizes wrinkles; you could hardly see any after a full day on-the-go.
I purchased this during a recent 40% off sale — the sale is back today! — and had it altered to fit my bust just right. I've found over the years that alterations make a world of difference since I'm proportionally smaller on top compared to my hips. Still, it was well under $100 for a classic, fun spring dress that has the versatility to be worn for years. And despite it not being my natural thought to dress it down, I love the idea of pairing this with my converse and a denim jacket. Might go out of my comfort zone to make it happen.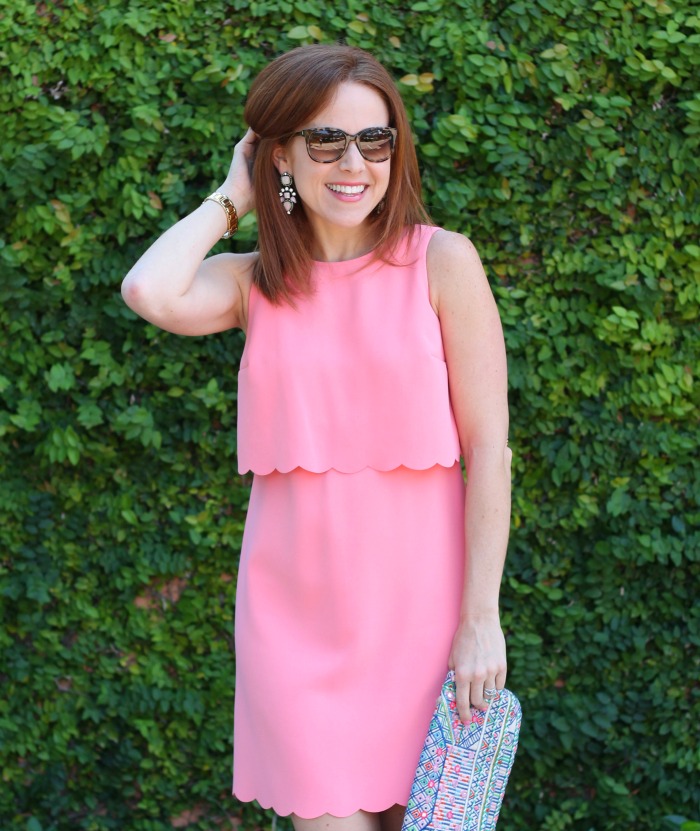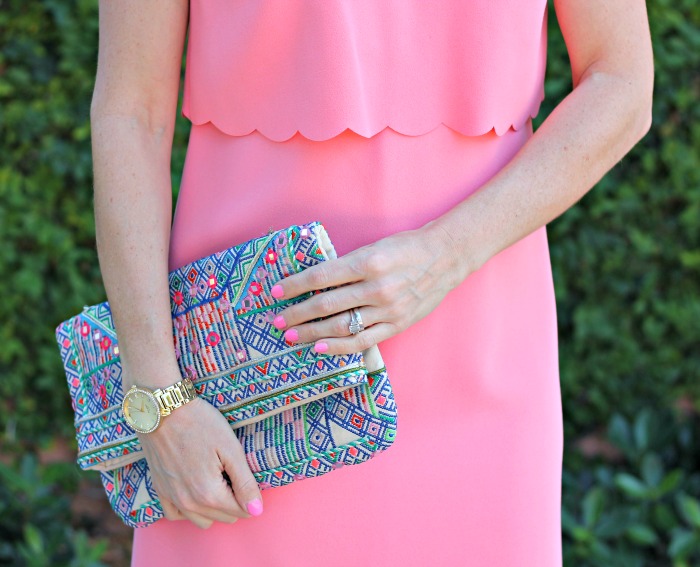 This clutch is by new-to-me-brand, called Star Mela. I discovered it via a Shopbop promo email and fell in love with how different it is. The beautiful colors, the embroidery, it's even more gorgeous in person (and has a tassel tie that I tucked in just for this look). I realized all my clutches are solid colors so I ordered this for a fun print that goes with nearly everything. Star Mela is on both Shopbop & ASOS; this clutch, this neon one and this tote are beautiful. 
Dress: Loft
Heels: Steven (old; love this or these heels, and these on-sale wedges)
Clutch: Star Mela (sold out; more by the brand on Shopbop & ASOS; so pretty!)
Earrings: ℅ BaubleBar (more here — lots under $30)
Watch: Kate Spade