When it comes to dressing for our bodies, I've found through reading blogs and hearing your questions that too often we're so focused on concealing what we don't like that we forget to flaunt what we have! I'm guilty of it, too. I'd conceal my hips, avoid too tight blouses, or skirts and dresses that showed too much leg. I'd wear blousier tops instead of highlighting my natural waistline or my collar bone, which I love.
Since mid-Spring I've been back to working out and eating better, and feeling so much better as a result. I'm far from buff but I see muscle in my legs and arms I'm not sure I've ever seen! Being 34, I'm finally wearing shorts without cringing — partially due to feeling better — and also from realizing we're all human and I can't sweat to death in jeans to avoid someone seeing a little extra cellulite.


What I'm most proud about is that finally wearing more fitted tops again to show off my mid-section. Eating better has reduced some major bloating issues and hitting the gym has been a huge help, too. I used to wear belts daily and last year I nearly threw them all in the donation bin. I absolutely fell in love with the fit and flair style of this dress, which hugs my more petite upper half and gently skims the rest of me, creating a great shape. The ultra flattering, slightly thicker material is form fitting yet not tight and I can top it with a blazer and pair with heels for a more work appropriate look.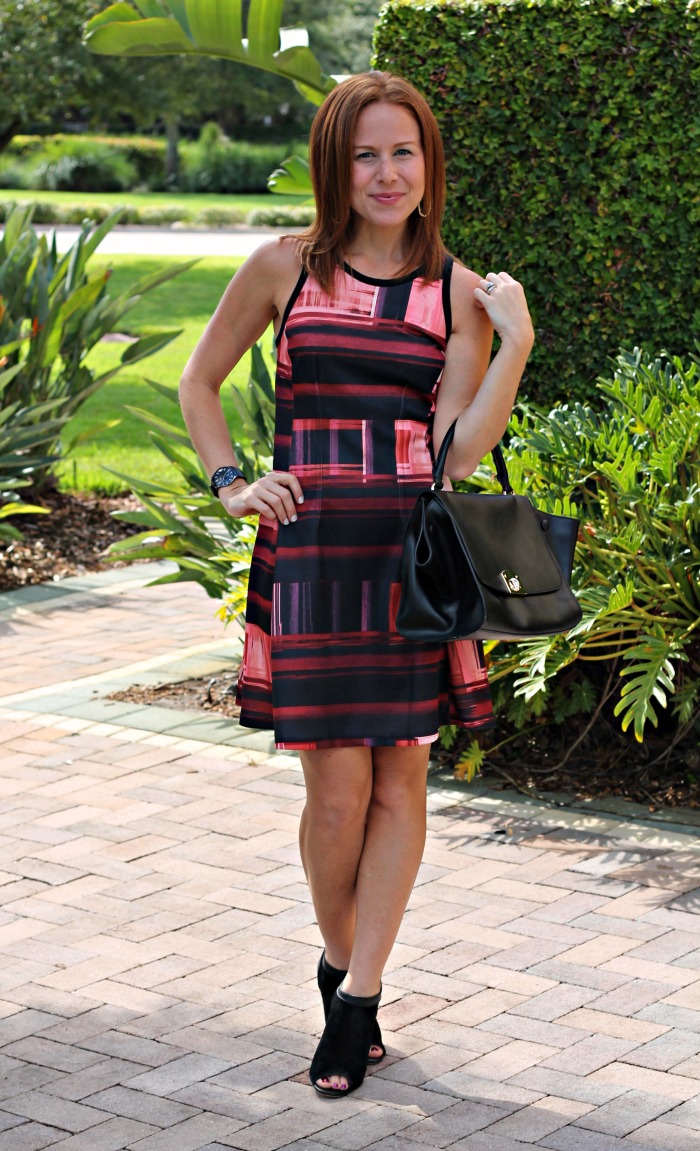 dress: ℅ target (check in store for this print; two more prints here <- love the black and white!)// booties: sole society (similar here) // earrings: kendra scott (smaller version here) // purse: ℅ cuore & pelle
Style tip: if it's still warm where you live, add booties to give your outfits a Fall spin without  the heat of layering or wearing sleeves. This tank dress is ideal for warm temperatures… just focus on the rich, darker shades and start giving some of your floral, airy brights a break.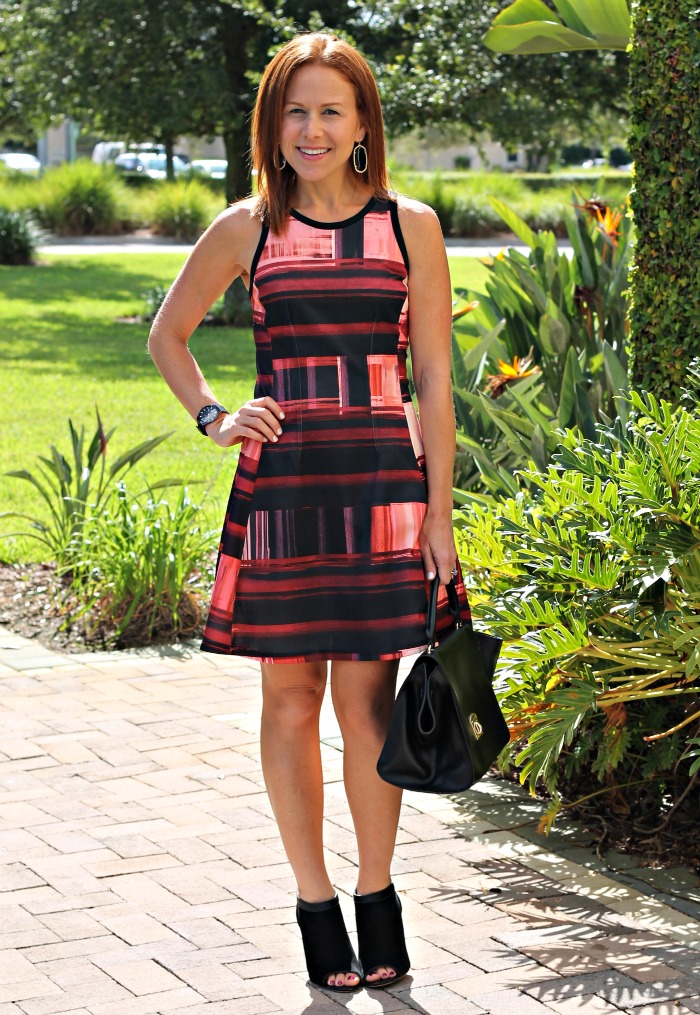 Smiles for embracing my shape! Do you focus in the fitting room on highlighting your assets, or concealing other parts? If you do the later, maybe we as TAGG can join together to promise to focus on honing in on at least one or 2 of your favorite parts, and then finding at least one piece of clothing that totally kicks it to rockstar status? Would love if you report back here!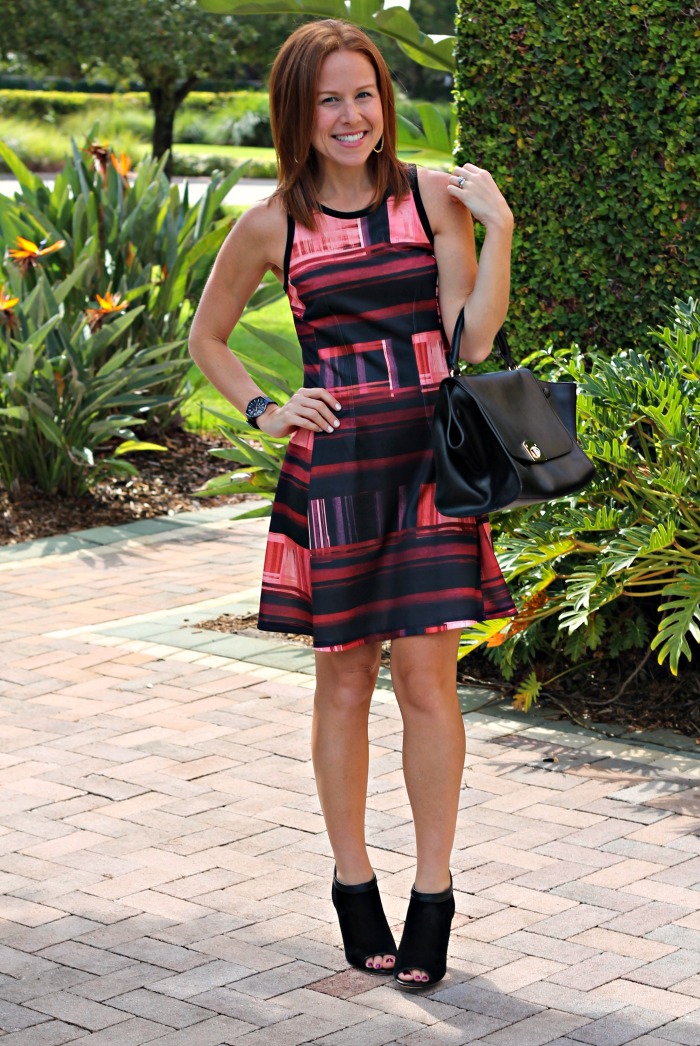 Find your style @targetstyle.
Disclosure: Compensation was provided by Target via Glam Media. The opinions expressed herein are those of the author and are not indicative of the opinions or positions of Target.