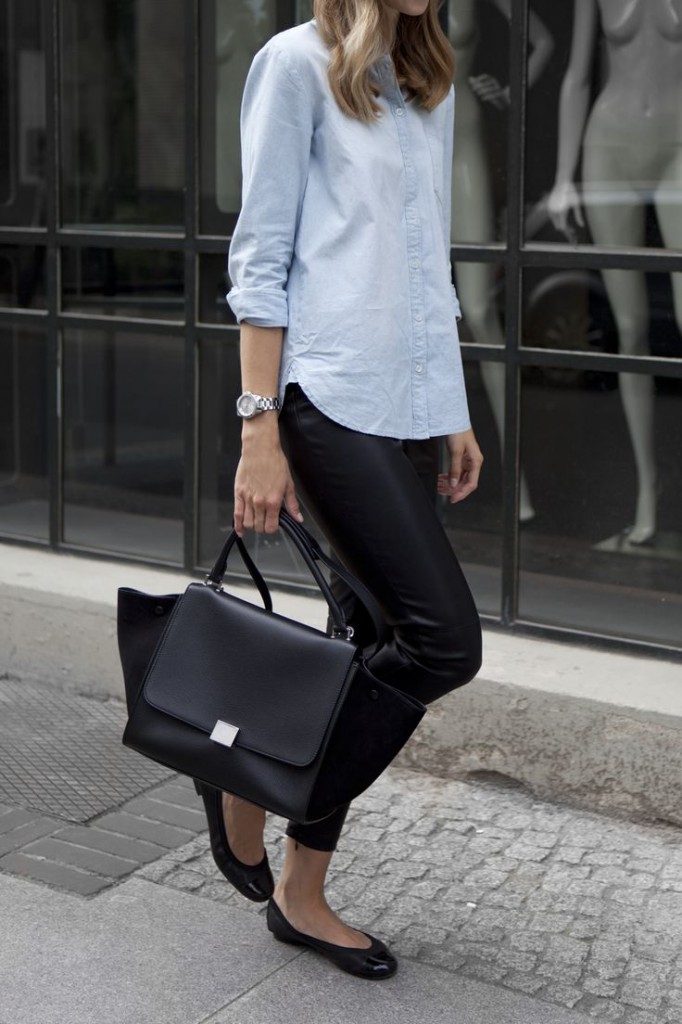 get the style (for way less): denim blouse & plus size // black pants or denim // black flats (or these!) // purse, or this
Friday, you're here! Actually, it's one of those weeks that I'd kill for an extra weekday/workday. Who says that, right? Too much to do, too little time, and I've been thrown off course a million times (including major phone problems). I'm beyond excited though to crank it all out today because tomorrow I'm heading to NYC for a few Fashion Week related parties (not actually shows, I'm not that cool!). Instead of packing, I of course was playing on Pinterest where I stumbled across this most perfect Fall outfit.
Yeah, this girl is wearing designer but us real girls can easily replicate for a fraction of the cost. It's just so casual yet cool. Plus, wear the denim shirt now with shorts or over a dress, pair the black pants with a fun tee, and everyone needs a gorgeous pair of black handbag and flats.
Hope you enjoy your weekend, and if you're curious what I'm up to while in the City, be sure to follow along via Instagram (just pray the genius bar gets my phone working again).
{photo}