Some of you are probably looking at this outfit, thinking, how the heck can I relate to someone who is not wearing 17 layers and a jacket, and others are probably thinking, why is she even wearing a vest? The weather this week has been crazy… everywhere! Even here in Florida, it was 84 (sorry!) and today, it's supposed to be 65. No complaints, however it does make dressing from day to day a little crazy.
I wore this outfit on Monday for President's Day since it was a casual work day, and my guy and I took an extended lunch break to check out ArtiGras, a favorite annual art festival. As you know, I'm a big flats fan, and I've been wearing to death an old pair of grey pointy toe ones (seen here).  The color is impressively versatile between outfits and seasons, and the pointy toe gives a more refined look to even casual attire. I've been on the hunt for months so this new Sole Society pair is making my February — no joke — because they're the perfect replacement, with the pretty bow detail and comfy sling back that's perfect for pants or skirts as the temperatures warm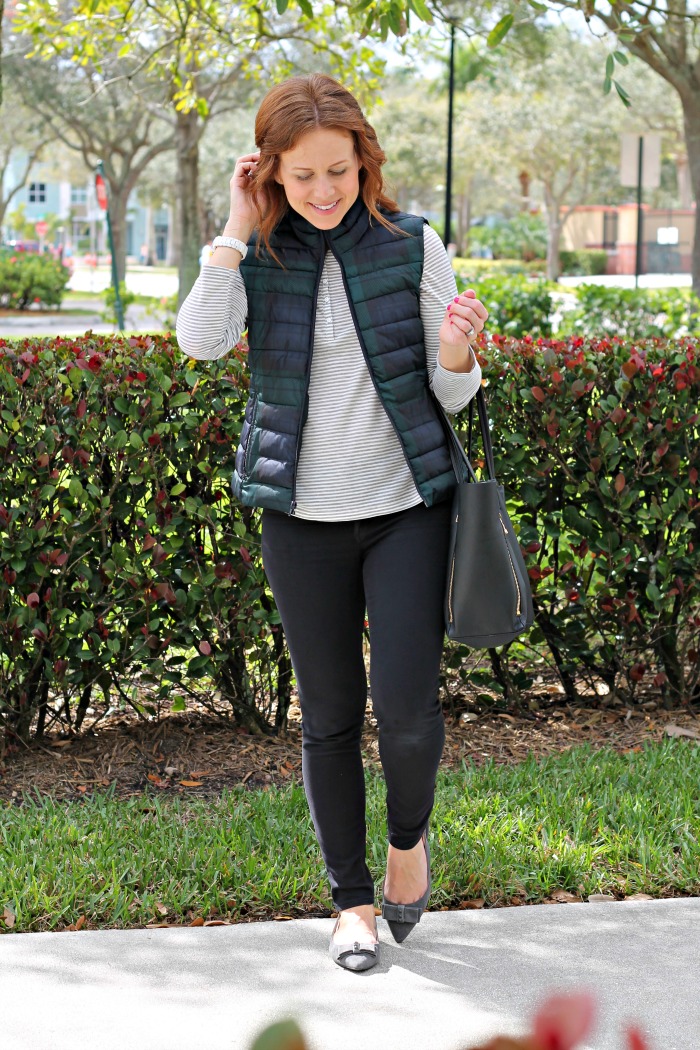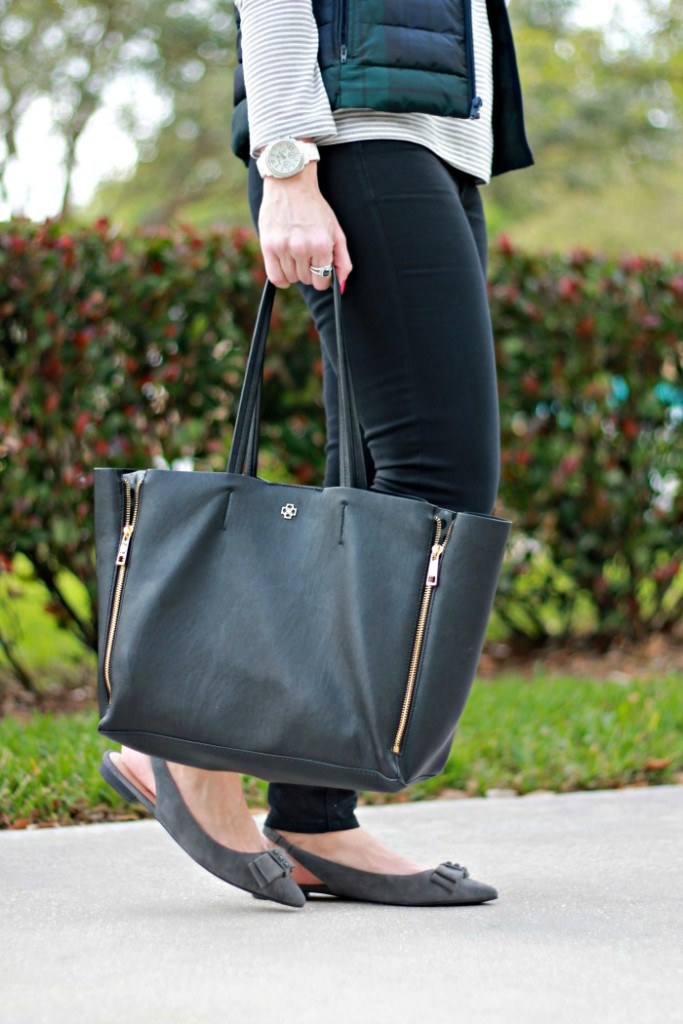 This tee is an absolute new favorite. It's from that U.S. brand Oak73 I first shared in this post… it's so incredibly soft and even after a day full of work and carrying my tote on my arm and pushing the sleeves up, not one wrinkle. Not one. It's a little pricey for a "tee" but it's also more wearable than the million others I've cycled through. Right? I'm already contemplating a second. I'm in the purging mindset these days, and rather dump five 'eh' ones in exchange for this one with staying power.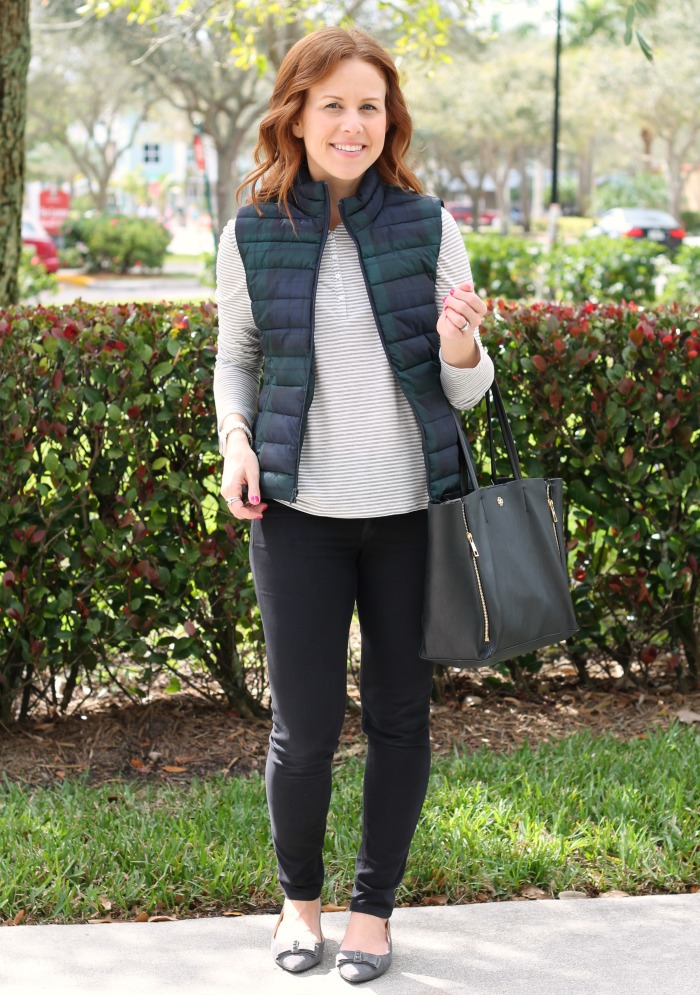 Tee: Oak73 â"… Curate Boutique (or call 561.822.3747 to order)
Vest: Loft (same in dots, similar in plaid, and solids)
Pants: Rag & Bone
Flats: ℅ Sole Society (comes in 3 colors)
Tote: Ann Taylor (this year's version, and the mini)
Watch: Michael Kors (similar)
Polish: Essie Fiesta