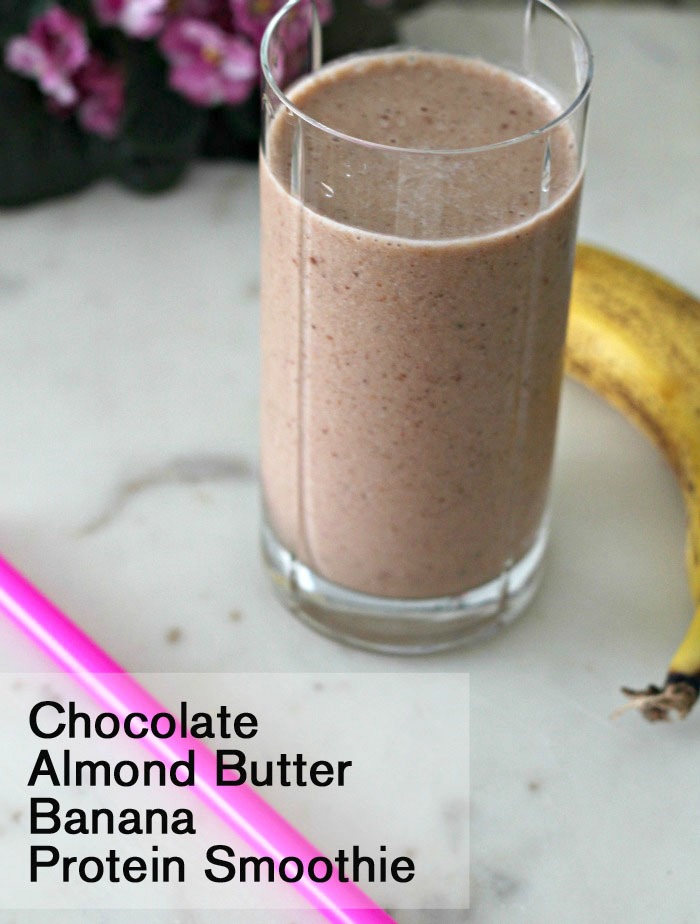 Ready to power up for this short week? This yummy smoothie, courtesy of my friend, Lissa, is the ultimate option when you have two minutes to spare. Lissa shared it with me on my quest for more satisfying, healthy breakfast on-the-go or hearty snack options and I have to pay it forward here. Wow, does this deliver.
Three smart ingredients merge together for a guaranteed, satisfying smoothie. My husband is now addicted, too, and I even got my ultra picky daughter to share. On a side note, if you're an almond butter fan like this girl, the Trader Joe's iteration is the love of my life (don't tell my husband!).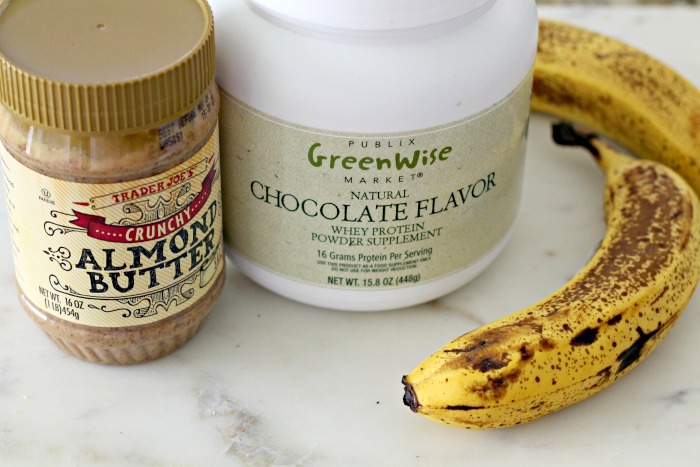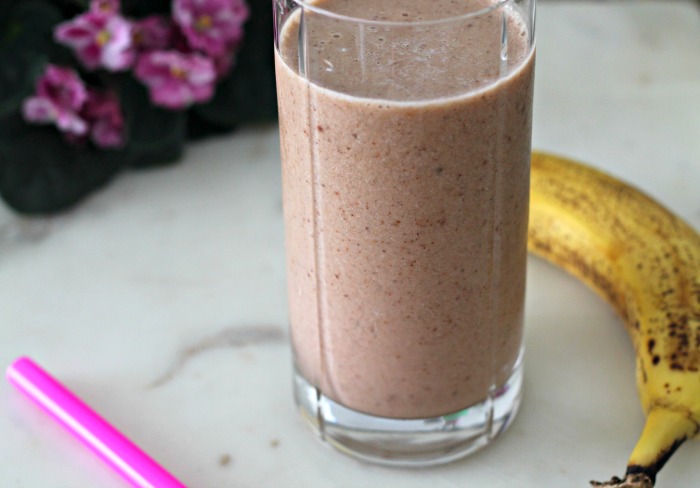 INGREDIENTS
1 banana
1 scoop of chocolate protein powder
1 tbsp. or almond butter (I like a chunky version)
Ice and water
DIRECTIONS
Load ingredients in the blender, mix and drink!
My favorite part about smoothies is that you can easily modify the ingredients based on personal preference without ruining it, unlike in baking where that can cause a disaster. Do you have any favorite smoothies or shakes? We're always doing a random mixed berry concoction but would love if you'd comment with any delicious favorites you have.