Happy nearly new year! get ready to wow your guests with this drink shared by Libby that's not only delicious, it's ridiculously cool: you can customize the color to suit the decor + dishes of your soiree! Cheers to this…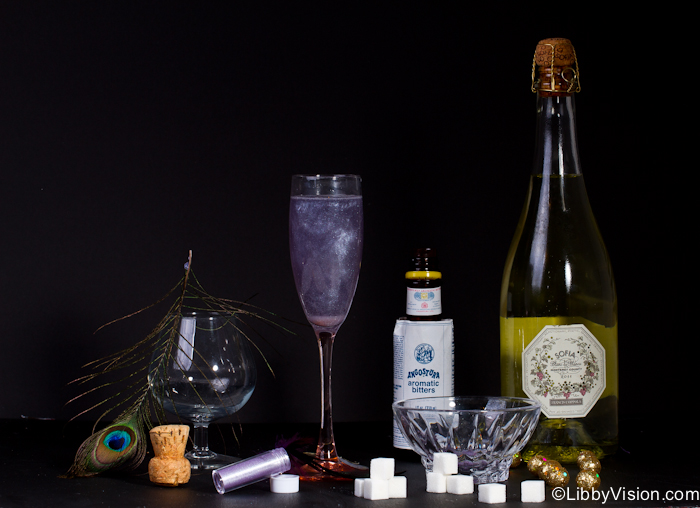 We have to admit it – we knew we were being a little bit brave when we asked mixologist great Charles Steadman of Jack's Grumpy Grouper for help in creating the Perfect New Year's Eve Sparkler. To simply call Charles a mixologist is like calling Manolo just a shoe designer; yes that's what they do, but the level of artistry doesn't even begin to encapsulate that simple word.
We wanted something a different – anyone can tell you how to muddle a strawberry and top with champagne — however I was admittedly worried when his cocktail concept came to ordering something off Amazon or visiting the crafts store. Crafts girl I am not. Could this magical cocktail tow the line between being fabulous enough for New Year's Eve and yet simple enough for those who aren't DIY queens? Could it go from a romantic night in to a big party? The answer – decidedly YES!
More good news – the ingredient in question is also available at Michael's as well as Amazon. I admit it – I had my doubts going into this adventure but I wouldn't be recommending it if it wasn't foolproof easy with a major beautiful payoff.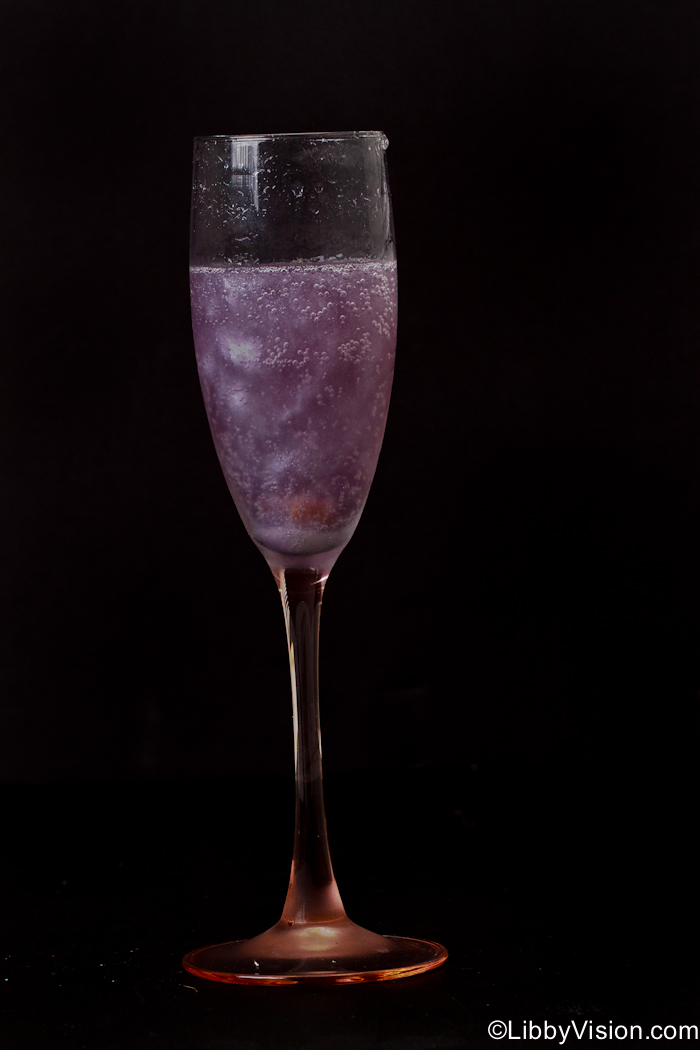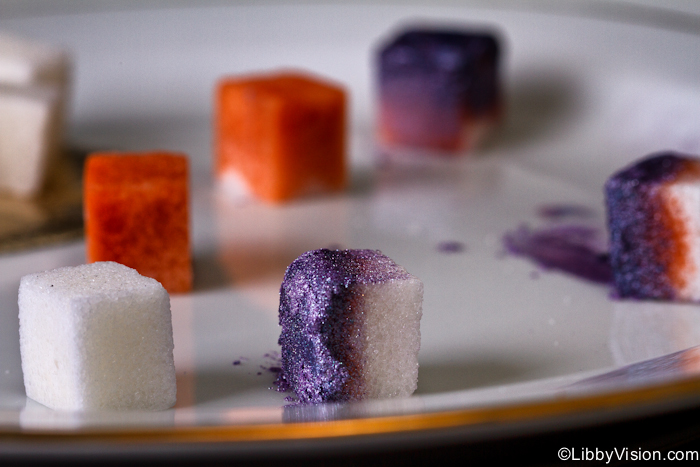 So first, here's what you need…
Ingredients
1 bottle of your favorite sparkler – think Prosecco (or, the less expensive, Cava)
1 bottle of bitters – (if you'd like to add different layers of flavor, experiment with different flavors; perhaps orange for this cocktail though I used regular because that's what I had on-hand).
Sugar cubes: one per drink
1 tiny container of edible luster. I bought Wilton Pearl Dust in Lilac at Michael's. You can also look on Amazon for elegant shimmer but avoid the larger glitter dust for decorating cupcakes. Pick whatever color you want to color your cocktail.
Now here's the fun and ridiculously easy part. No mixing, no straining, no chopping or cleaning or muddling required.
Pour a small amount of the bitters into a small bowl. Pour out a small amount of the edible luster into another bowl.
Take each sugar cube and dip one side into the bitters, then immediately into the luster covering the color with the beautiful shiny luster. Repeat with remaining desired sugar cubes.
Drop the sugar cube into the champagne flute and fill with champagne or sparkling wine.
The luster will tint your glass a beautiful color and the sugar will sweeten it slightly while the bitters will add a complexity of flavor to it. It's wonderful and you'll look like a master mixologist yourself!
If you really want to go crazy, you can buy different colors of luster and get your guests involved in dipping the sugar cubes – it's fun and interactive. But it's so easy it really isn't necessary.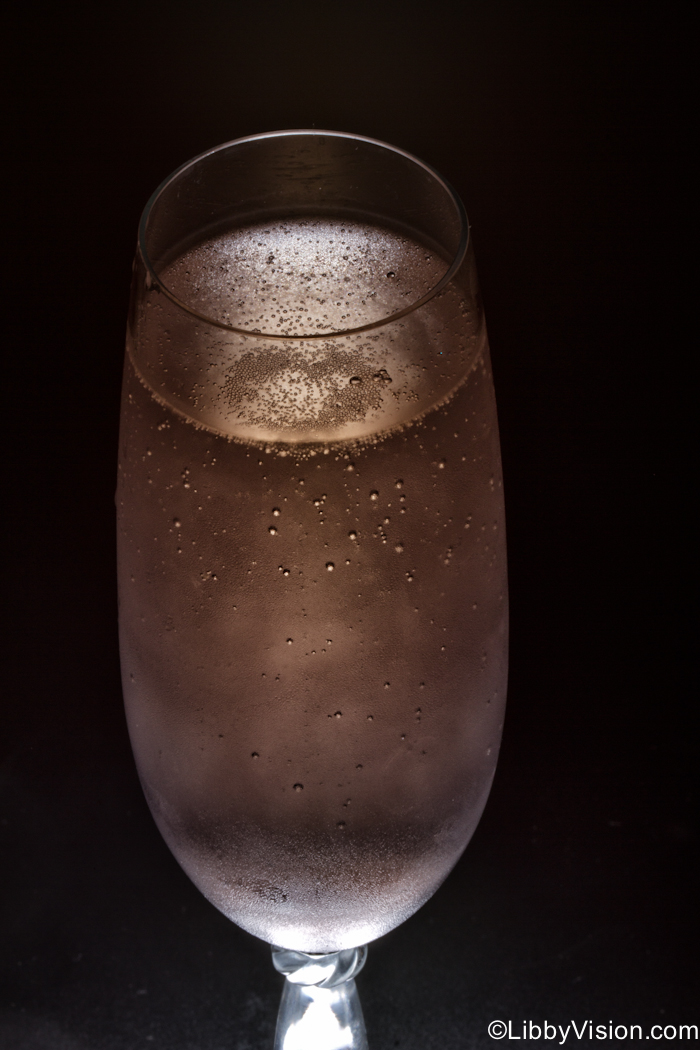 photo credit: libbyvision.com