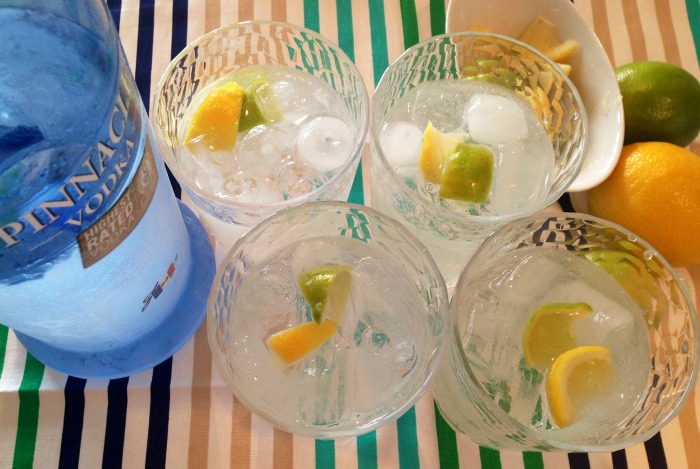 Summer fun is all about friends, family, sun, good food, and of course, even better drinks. In our latest installment with the Pinnacle Cocktail Club (remember this and this cocktails), TAGG's all about celebrating the ultimate summer soiree: the summer block party! When it comes to parties in the 'hood, make it as simple as possible with a wine (love rose this time of year!), beer, and this: an iced cold vodka and club soda with a lime and lemon.
Consider this my official cocktail; it's a a low-cal cocktail option that also eliminates any extras (though if you must, it's also delish with a splash of cranberry juice). The more options, the more people want to start creating cocktails… and ahem, creating mess.


When it comes to glassware, keep it plastic! Love these cute tumblers that are a major upgrade from a typical plastic cup yet can be easily cleaned. While I adore the fun colors, Keeping it neutral means they go with everything — tablecloths, napkins, themed parties — hello, football season! — and anything else. Accessorize once you have the basics covered. I picked up 8 of these but I'm about to order another 8. Note: looks like clear is not yet available; will update the link when it becomes available.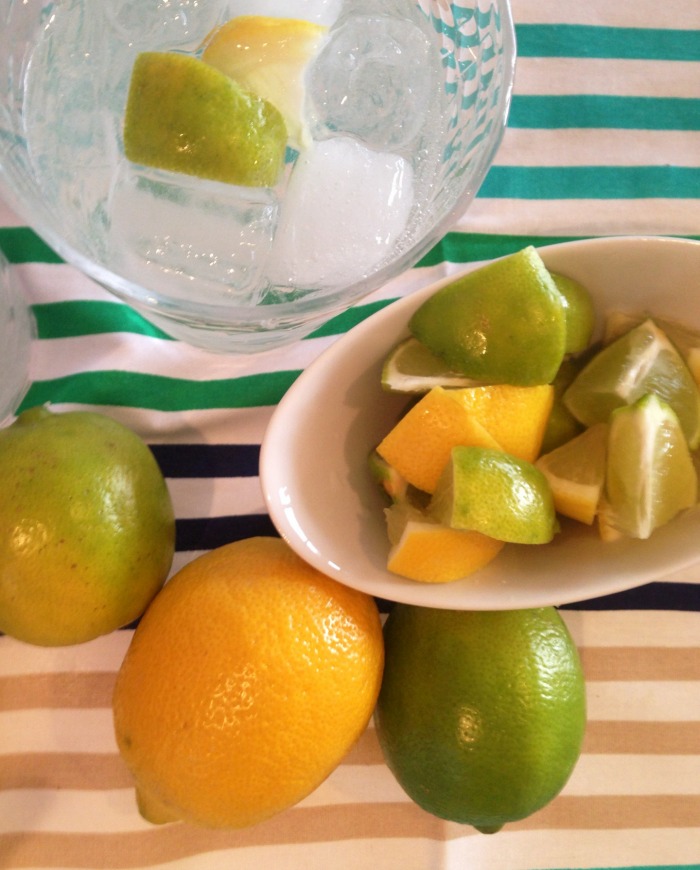 TO MAKE: 
Add ice to glass, and then add 1 shot of Pinnacle vodka.
Fill to the top with club soda. Top with squeezed lemon and lime slices.
Sip! It's hot out there.
Do you have a super simple go-to for casual nights by the house? Fill me in… maybe it will be featured in TAGG's next cocktail post!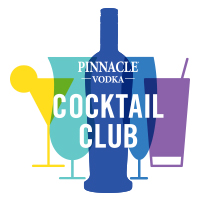 Pinnacle Vodka shakes things up with unexpected experiences and delightful discoveries. Explore with other fun flavors at www.pinnaclevodka.com. Also, check us out on Facebook and Twitter, or find more fun entertaining and drink ideas on our Pinterest page.
Pinnacle® is a registered trademark of Jim Beam Brands Co. and is used with permission. This is a sponsored partnership, with Pinnacle® Vodka, via Mode Media. The information, comments, and ideas expressed on this website are those of the author and do not necessarily reflect the opinions or positions of Jim Beam Brands Co., its affiliated companies, or any of their directors or employees.