The following is a movie review for a new film adaption. Reviews from TAGG are just that… a review from one real, average gal to another, not some critic. I always want to know what my friends would like, and that's what I share here. This girl is a big fan of cheesy comedies, sappy romantic comedies and the occasional sci-fi or action film.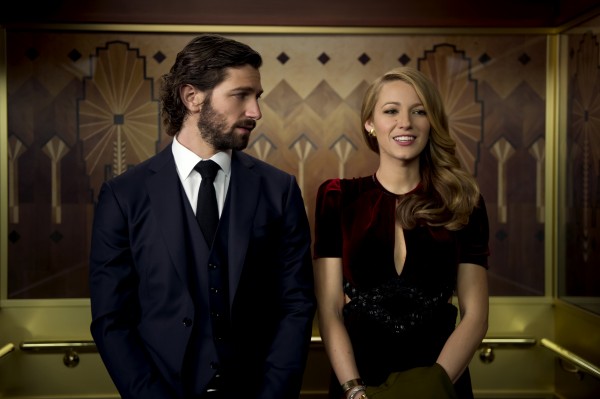 What: Age of Adaline
Details: A young woman named Adaline (Blake Lively) who is born at the turn of the 20th century becomes ageless following an accident at 29-years old. With a young daughter, she decides to live a solitary life, changing her identity every decade or so. After many years primarily alone, she meets a man, Ellis Jones — a pretty gorgeous one at that! (Michiel Huisman) — who complicates everything. There's more to the story but if you haven't read the book, I don't want to give away too much.
Worth seeing? YES! I was admittedly only half interested to see the movie. It looked good, with a strong cast, but I wasn't sure I'd go for this unrealistic plot. I was in it for the GNO (girls night out!) with some fab friends who equally love seeing fun films (that win: our husbands primarily do not!).
We each walked out absolutely enamored by the film. The chemistry between Lively and each character was palpable. Even as her daughter aged, we all agreed we fully believed the younger-looking Lively was the mom. The instant attraction between Lively and Huisman made the film.
We each embraced learning about Adaline's immortal past, with so many sad moments as she'd feel forced to quickly severe relationships and start somewhere new, still 29-years old eight decades later. .
The film was done wonderfully, with gorgeous costuming, backdrops and casting. Did I mention the film also features Harrison Ford?
Plan a GNO asap — or just get yourself and some popcorn to theaters — to see this film; it's a worthy one!
Rating: A