This past month has been filled with so many beauty wins. Feel like I'm really honing in on products that can stand the test of time, that are making me feel great, look my best, and save me time along the way. The following are the products I'm loving this month.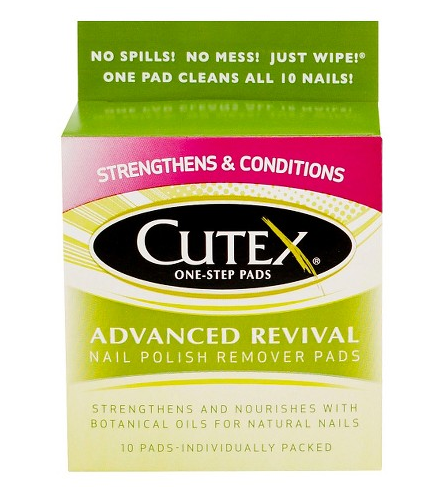 Cutex Advanced Revival Nail Polish Pads (available in-store at Target): Cutex delivers… these make taking polish off so, so much easier. No cotton balls, no clumsy messes (I'm so clumsy!), just one pad that's pre-soaked enough to get polish off all your nails. I was hesitant it would really get all 10, ya know, maybe eight fingers, but yeah… it totally delivered.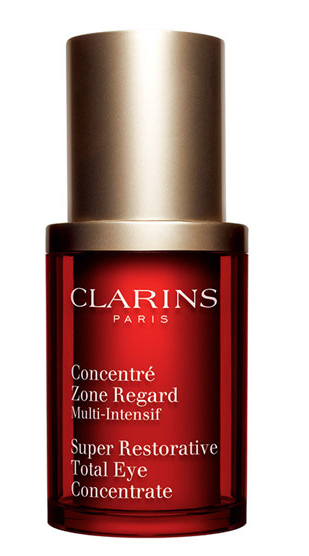 Clarin's Eye Concentrate: In an effort to amp up my night eye cream game — this is my favorite budget buy — I decided to try this Clarin's product since it has great reviews and Clarin's is known for its skin care. I'm super impressed by how well it moisturizes and hydrates, and love the non-greasy formula that you can feel sinking in. I'm starting to see benefits to the lines around my eyes and between my brows so excited for continued results. A little goes a looonngg way.

NYX Hi Def Concealer Wand (I also use this wonder pencil by NYX): I've been majorly into this brand since discovering the wonder pencil — awesome for neutralizing any redness around my nose and lips, and great for spot treatment. This concealer wand was a great recommendation from a helpful gal at Ulta that just opened near me. It's super light weight yet provides coverage under my dark circles. Plus, unlike most others it doesn't get cakey…. something I'm constantly combatting. I use it with this…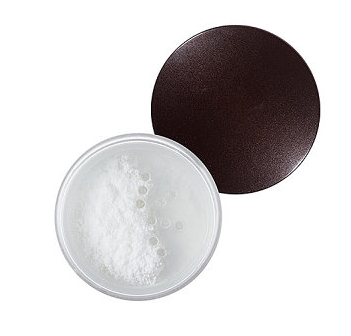 Laura Mercier Secret Brightening Powder: the best way to quickly set under eye-make up (I also use it on my lids over primer, too). It eliminates any creasing and caking, and creates this brightening effect. I honestly have the driest under eye skin or something because for YEARS I'd always have caking or creasing, and more in recent years. Use a dedicated brush to swipe on just the smallest amount of this stuff… it lasts for ages. Definitely in my top all-time list of products.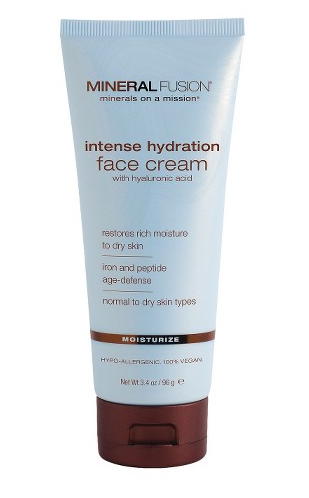 Mineral Fusion Face Cream: In an effort to move toward more 100 percent vegan, paraben free products, this new moisturizer has been a major win. It's a little thicker in this ultra moisturizing way that doesn't irritate my sensitive skin. I use it before bed to let it really soak in so it feels hydrated and fresh in the morning. I also under my make-up and never get that greasy feeling.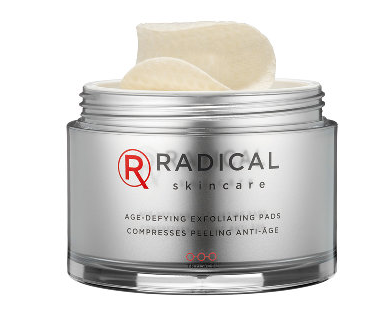 Radical Skincare Age-Defying Exfoliating Pads: Absolutely feel like my skin has a brighter glow to it after using these for less than two weeks. I know they're spend, and confess that they were sent to me to sample, however I'm definitely purchasing on the next round. I love the results. My skin feels clean, crisp, brighter and tighter in this short time, plus these don't irritate my sensitive skin. The pads (which kind of resemble in looks our clerasil pads!) have anti-aging products that you can feel being absorbed, with chamomile that simultaneously soothes. At 35 years old, this is a tiny price to keep my skin looking youthful.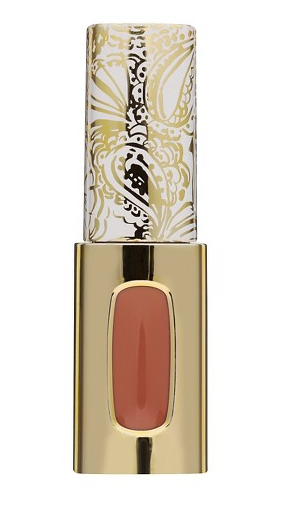 L'Oreal Colour Riche Lipstick: I first shared my love of these maybe two years ago after discovering them via a sponsored post and they've been one of my go-to lip products ever since. I knew I couldn't be the only one since a handful of new colors were included in the Lilly Pulitzer x Target collab…  I was lucky enough to get my hands on an awesome nude hue (very similar to "nude ballet 601″) though there are so many more good colors in its spring collection, too. Imagine this as a hybrid with the pigment of a lipstick and the glossy feeling of a gloss, all in this hydrating formula that stays pretty well put. It's not sticky either, and the soft applicator makes putting it on super easy. Can't beat it for under $8.