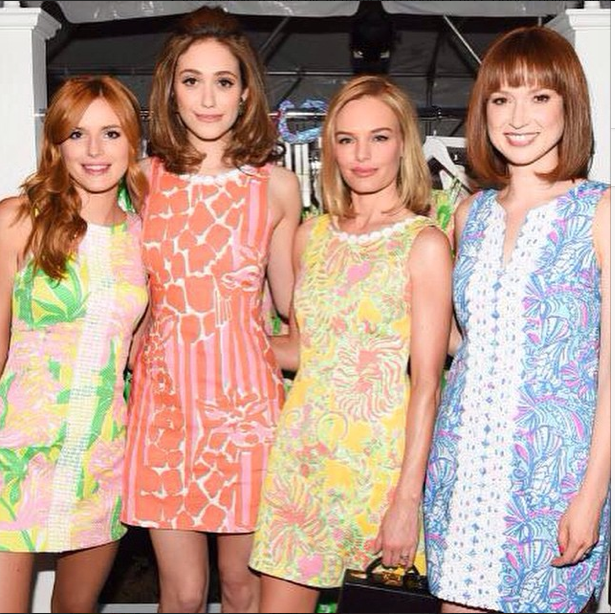 Get ready for shopping craziness. Target in this latest collab with sunshine and happiness brand, Lilly Pulitzer, hit it out of the park. I had the good fortune of checking out lots of pieces from the collection earlier this week in NYC — the gorgeous, talented women, all donning the collection, were also on site in this beautiful shifts — so now I'm here to give you the dirt.  Heads up that I took the following photos on my phone following a 5 am wake-up call, a flight back to Florida, pairing my new buys with what I had in my suitcase. Bare with me here….
So, here's what you need to know to get what you want, how the sizing works (everyone's asking!), and more. Ready? Ready.
1. Know what you want. The Target party was perfect example of women all over the place not even sure where they were headed, or what they should get. You can preview the lookbook here. I'm telling you, the shorts and shift dresses are going to go FAST. The quality on everything is killer, particularly the shift dresses at the under $40 price point. The material is this slightly thicker fabric with a bit of stretch (just that right amount of give and not at all sheer), and has a ton of flattering details. Love how nearly all the zipper tags are little gold pineapples, and many of the products have other gorgeous details, like beautiful embroidery. The little clutches are a perfect example — you really can't tell the quality via the lookbook. Just be sure to have a back-up list should your top items sell out.
2. Sizing: A Target buyer looking gorgeous in a Lilly x Target silky tank said this collection is sized like Target's Merona line. For reference, I'm wearing a 4 in the shift dress (size up if you're unsure), an XS in this blouse, and a S in the romper. While the romper fit pretty well — though needs a belt — however it's the only piece I was under-whelmed with. The extra "wings" by the hips are not flattering when I walked, and the yellow is drab considering the brightness of the line; would likely be gorgeous on someone with a dark complexion. I'm also wearing an XL in the girl's maxi dress, which we all agreed is way cuter in person vs these photos. The XS in the shorts were way too small/short but they didn't have a S or M for me to compare. I think either size would work with the elastic band based on how flowy you're looking for — they're short so sizing up could be smart!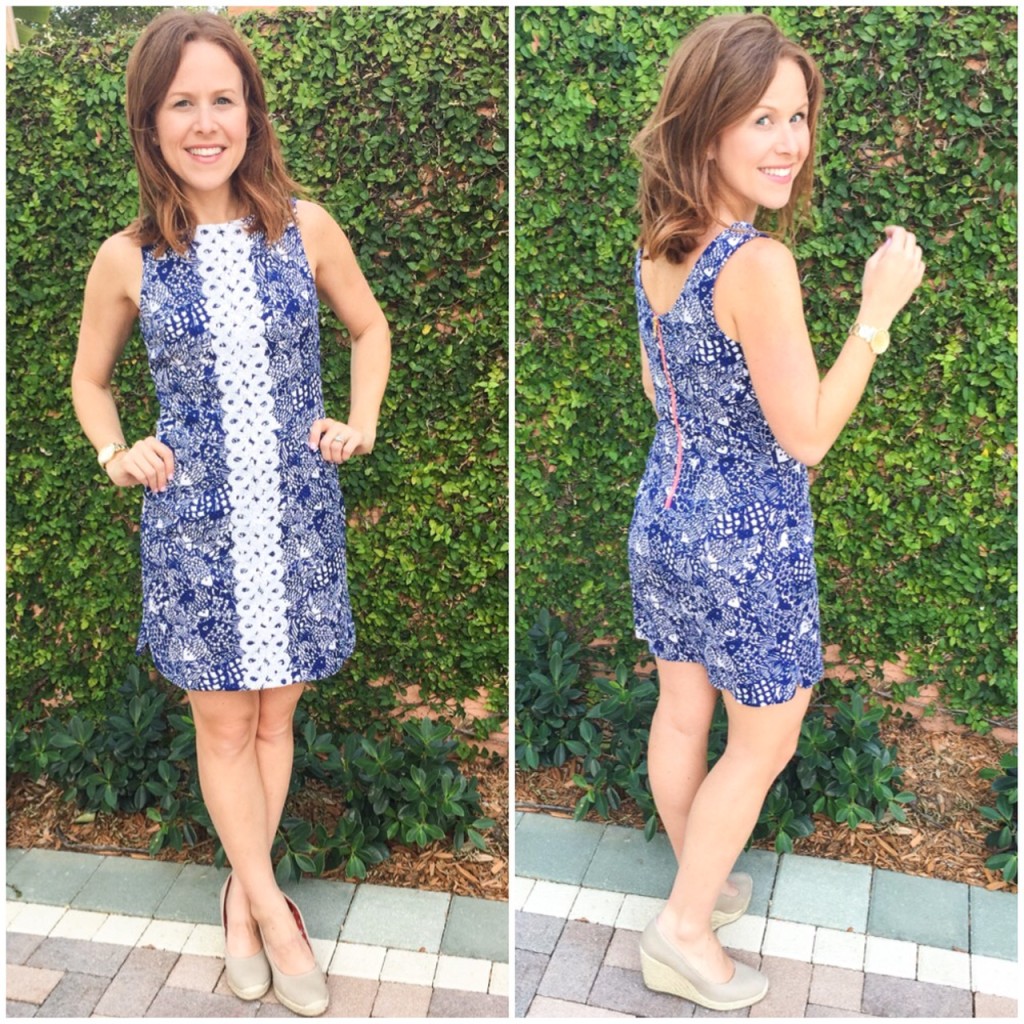 For reference, here's how the shift looks on my colleague, Heather. We're both wearing the size 4; she's bustier with narrower hips, and I think the fit is spot on for both. Heather said in old Lilly sizing she's typically a 2 however we know Lilly just re-sized so she would probably opt for a 4 now. And, for the color, it's definitely bright like the photo of the back of the dress above. How amazing is the scoop back with the pink exposed zipper and pineapple pull? Perfect.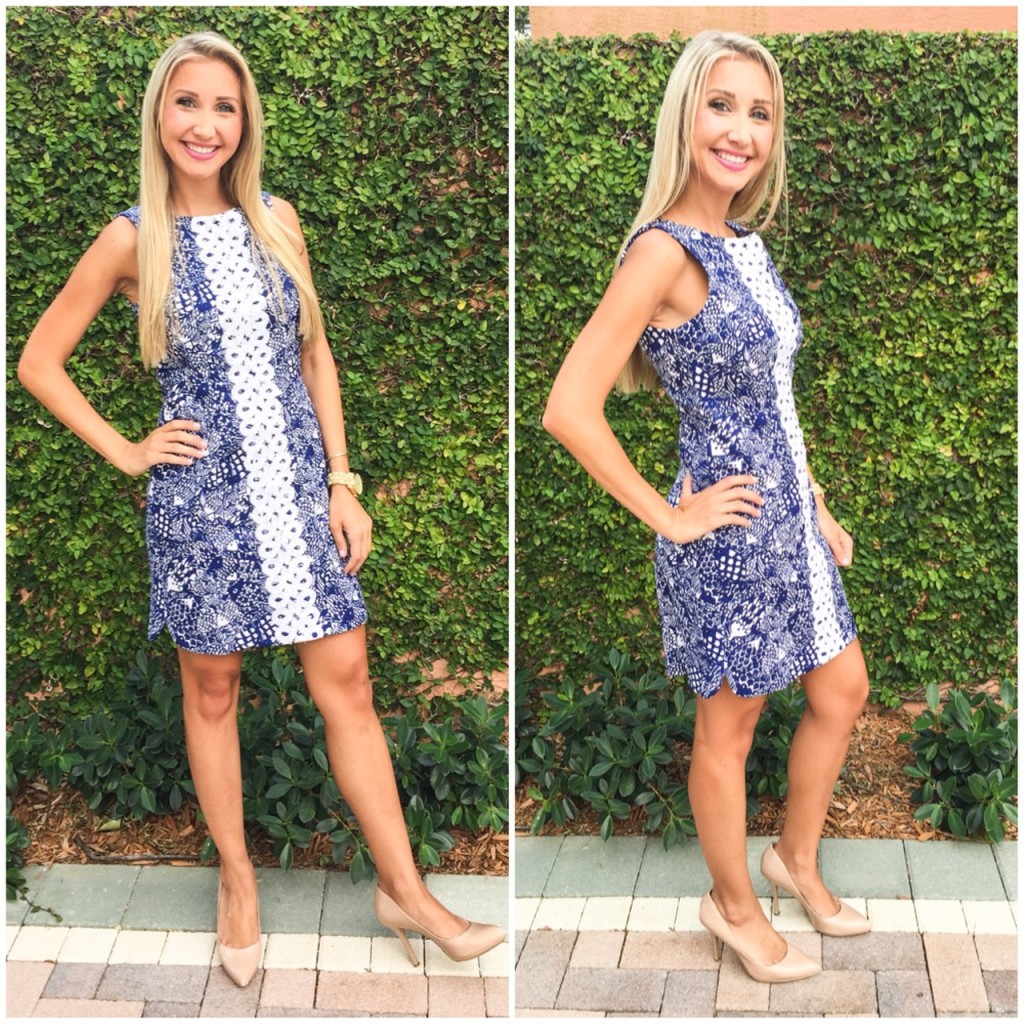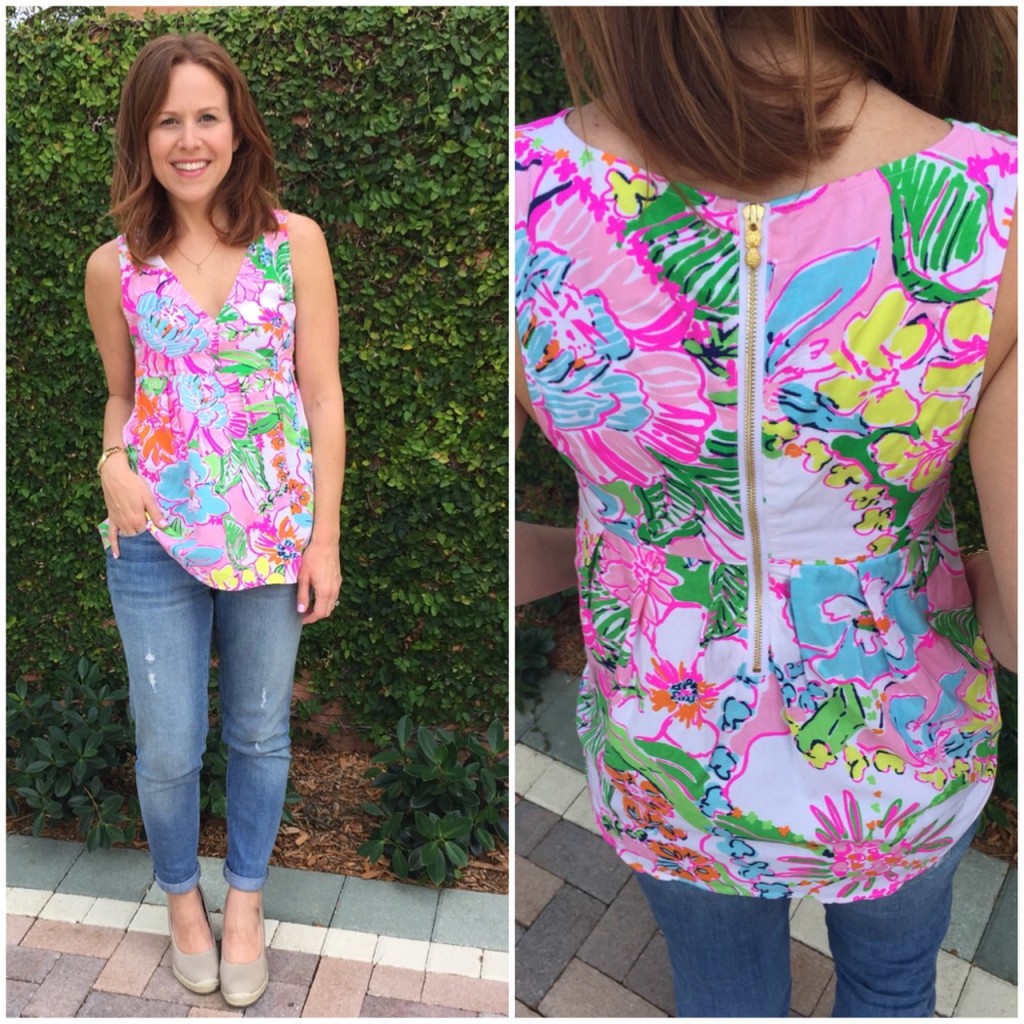 The prints above and below are the same; the lighting is just off on the maxi… the color is definitely bright and punchy, just like the blouse. Again, this is the girls' XL (and under $30!).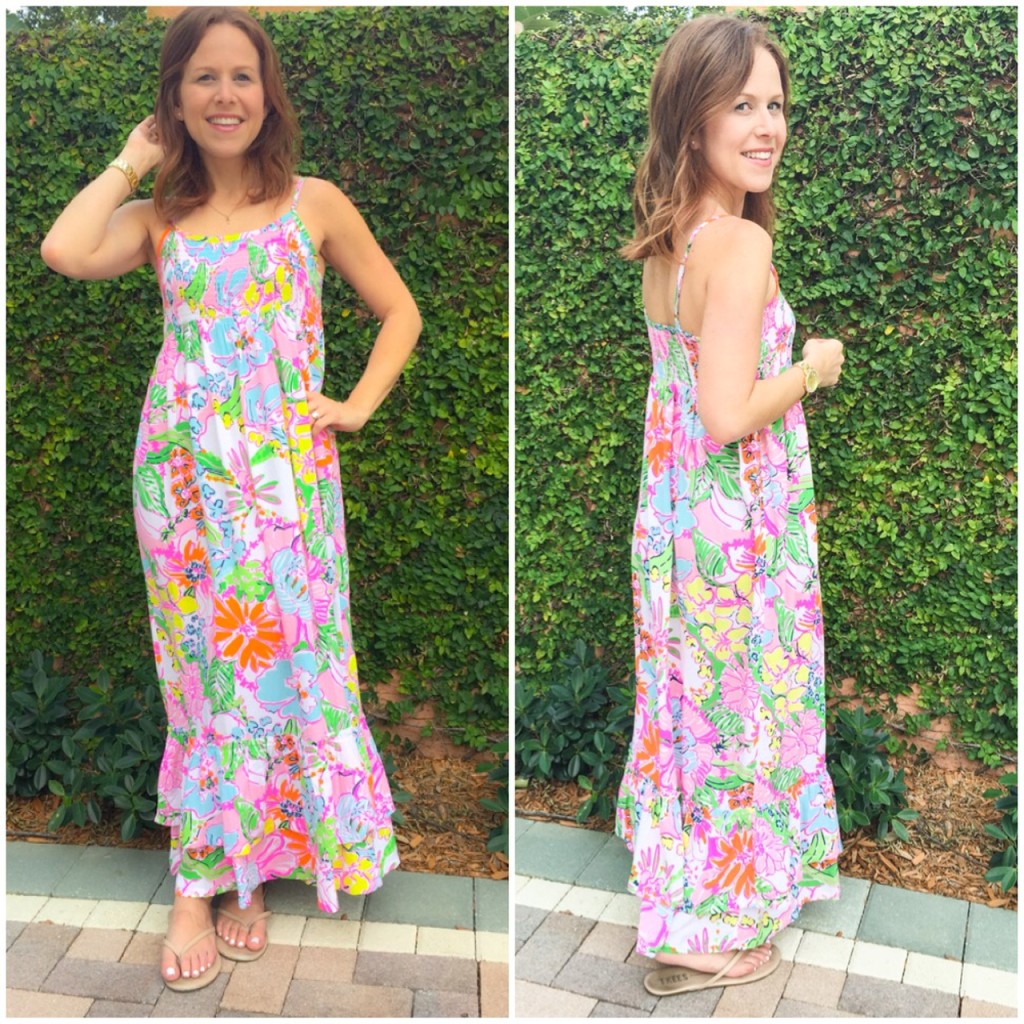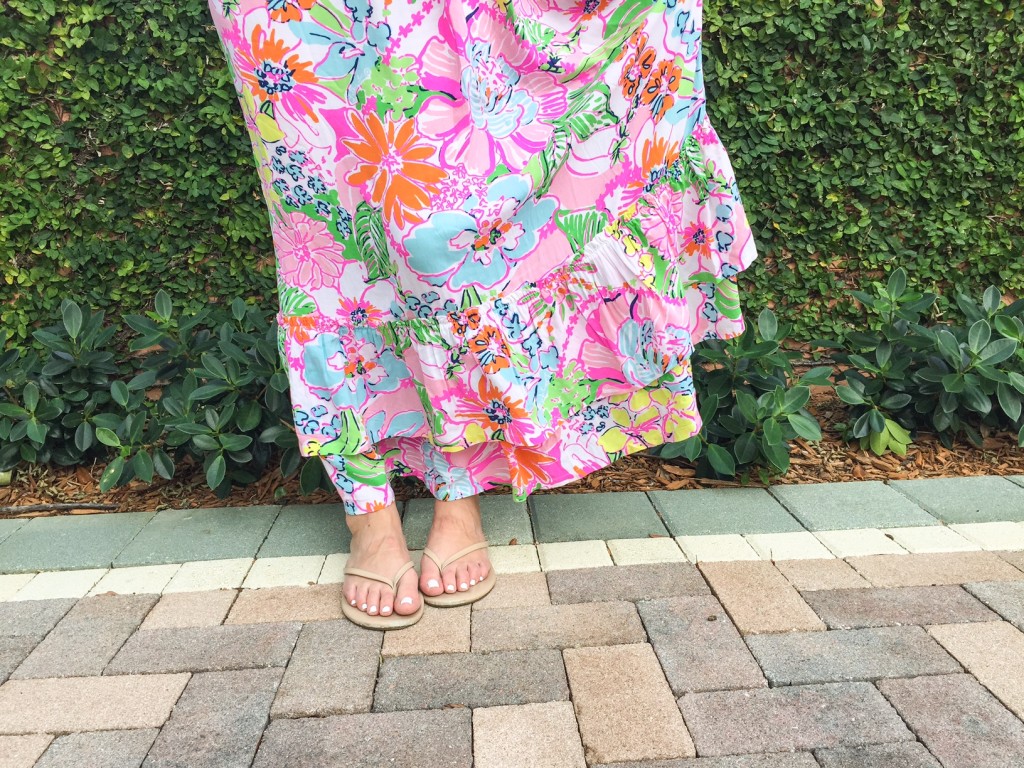 And, two of my tall 5-year old girl who graciously agreed to model my purchases. They had a shopping limit otherwise she'd clearly be rocking the entire collection! For reference, she's wearing a size 6/6x. Both items have room in them but I'm glad I didn't size down.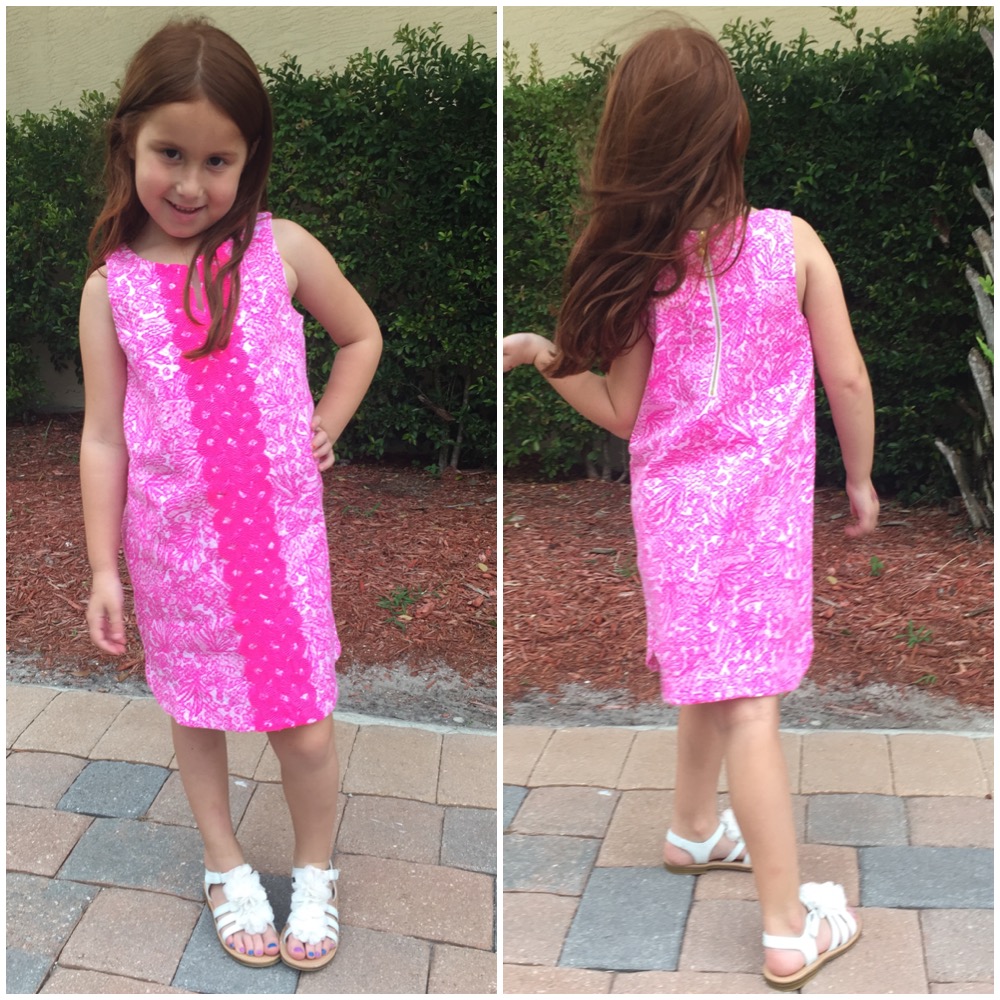 Just the shorts are Target; we clearly need a better coordinating top!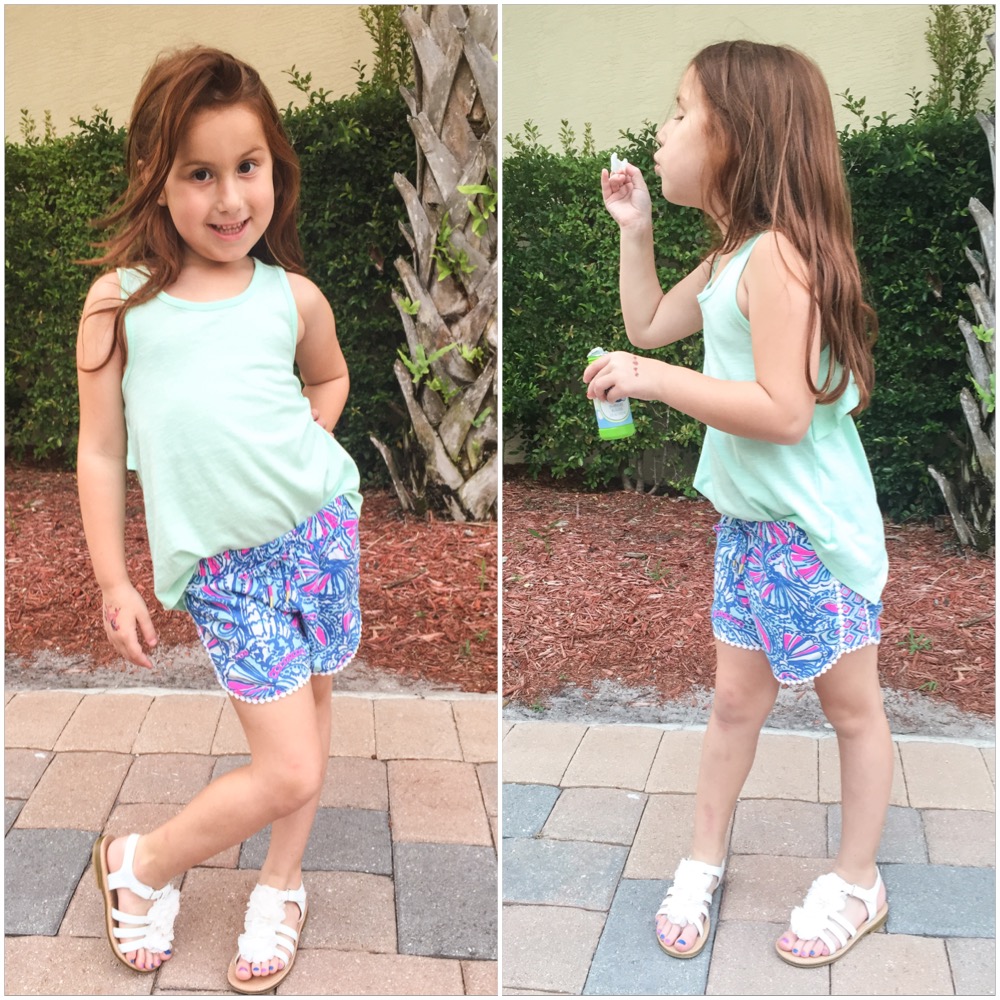 And, lastly the romper… the only piece going back. Minus the wrinkles due to travel, the fit is good (size small) — with a belt — however the office unanimously agreed that the color didn't do much for me.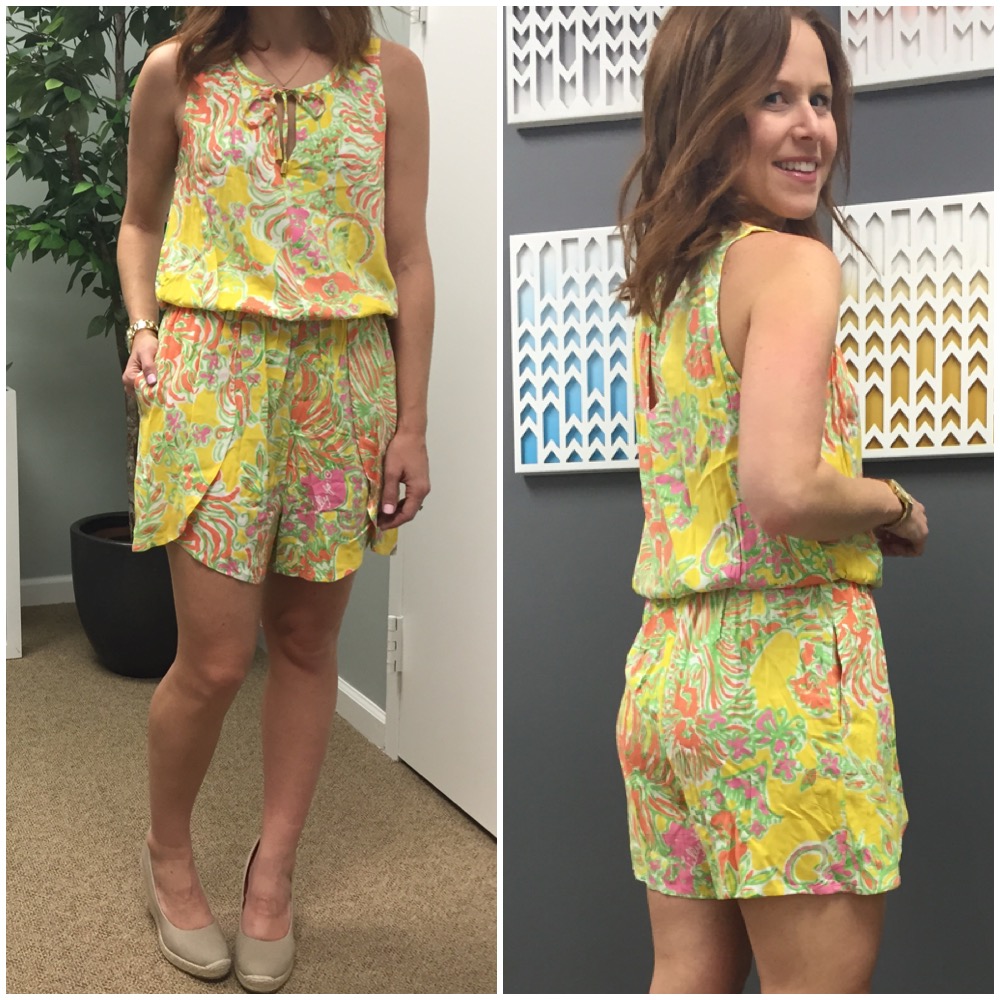 3. Shopping online. Prepare! Have a Target online account? Get it, and input your credit card and shipping info under account information. I've lost out on items from designer collabs because I apparently took too long. On that note, order as you go! Don't shop online for 30 minutes… Target likely will sell your merchandise to someone else online before you get to buy it. It pays to make multiple orders (particularly if you're info is already in the system!). It's free shipping with $25 minimum, or free for RED card holders. Rumor has it they plan to post online around 1-3 a.m. CST.
4. Shopping in store. Know your location! Particularly where I live near Palm Beach, I fully expect people outside the store before it opens so you'll want to know what you want, and where to find it. For locals, the Lake Park store off Northlake is planning a fun lemonade stand with Lilly ambassadors!
I heard Target is planning on placing the 250+ collection throughout the store, i.e. in home, girls, women's, etc., so know your Target and get what you want first (or same goes for online). Some pieces are also either online or store only.
5. Don't disregard the home collection. OMG, it's so good. While the clothes are amazing — honestly the quality for price regardless of the actual collab — is impressive. I'm smitten. I mean, how could this Florida girl not be? However… there are so many stellar pieces in the home collection. The cups, the plates, giraffe shaped bottle openers, hello, those teak chairs and that hammock (I NEED the hammock), and the umbrella are phenomenal. They make me smile. But beyond those, I happily purchased two coordinating towels and an oversized beach blanket, which could have a million uses. They're in the third photo below.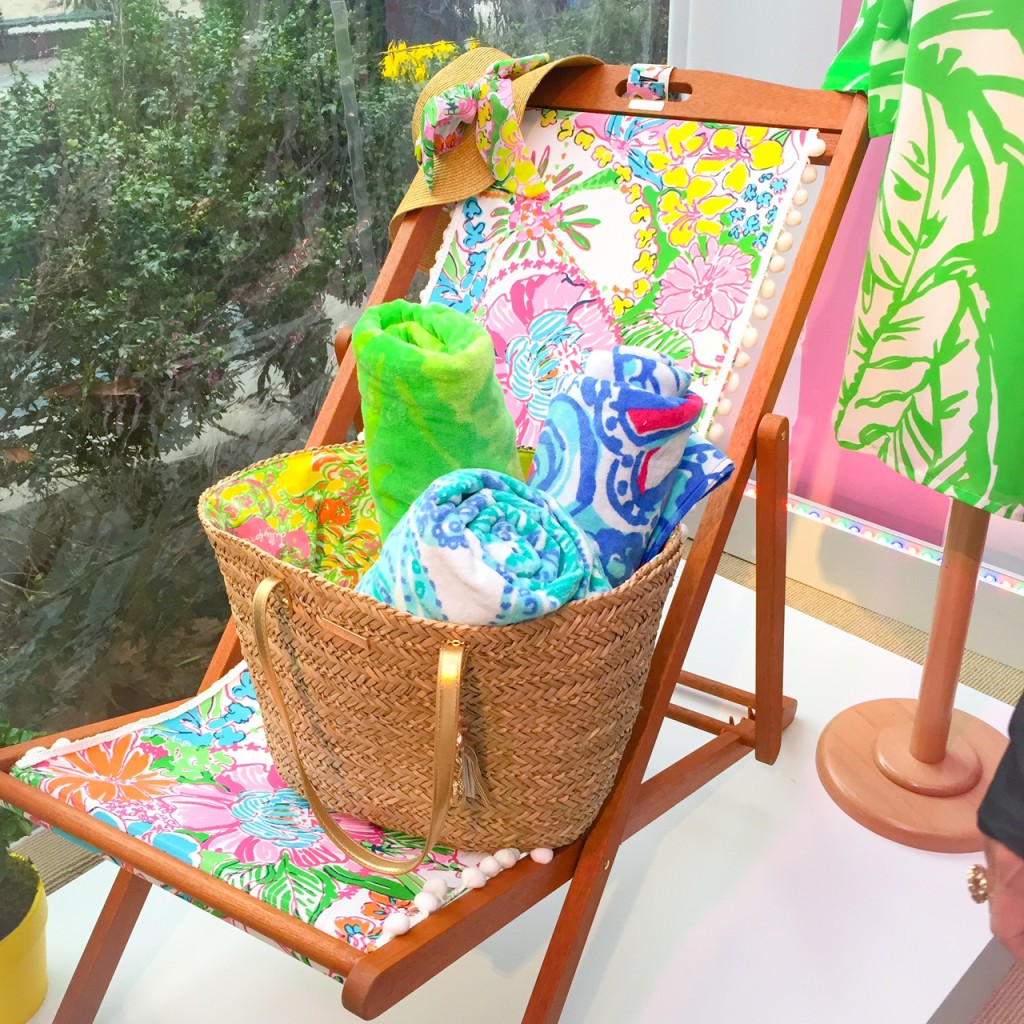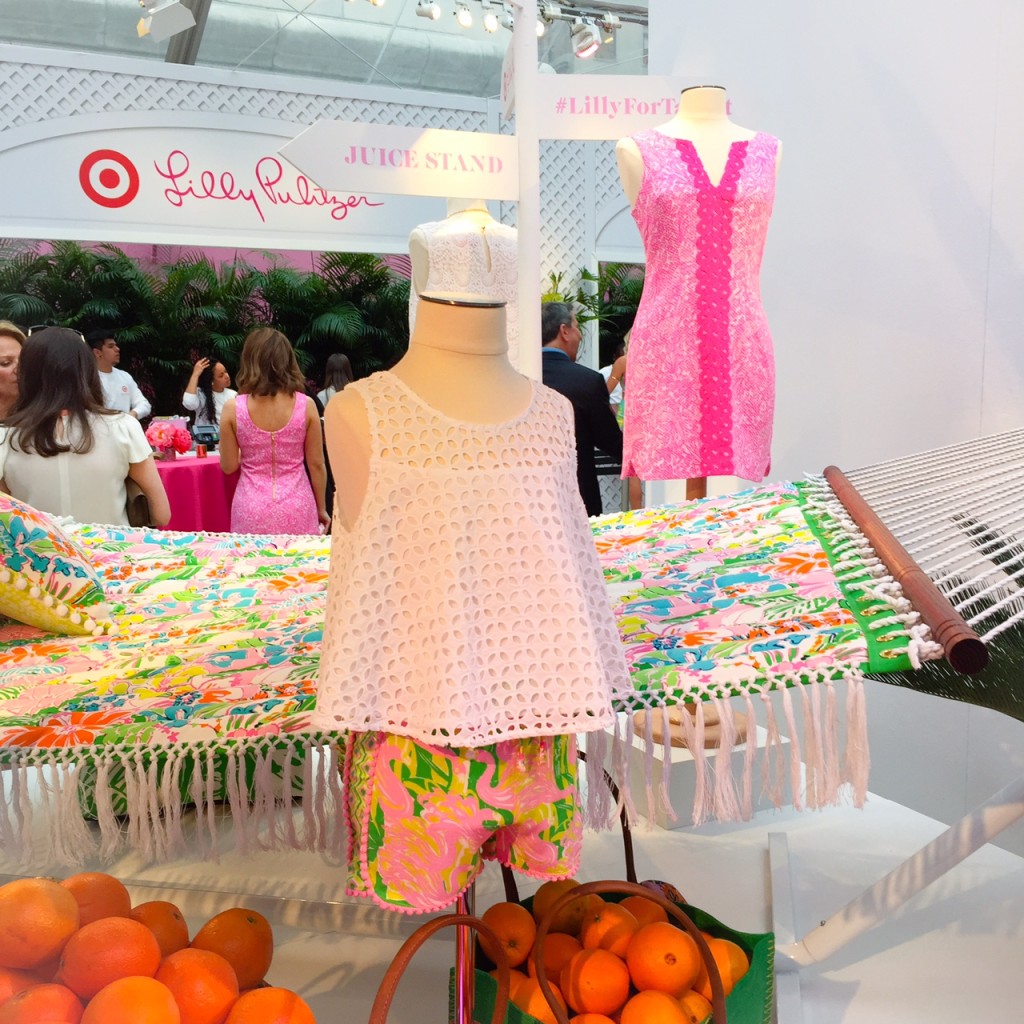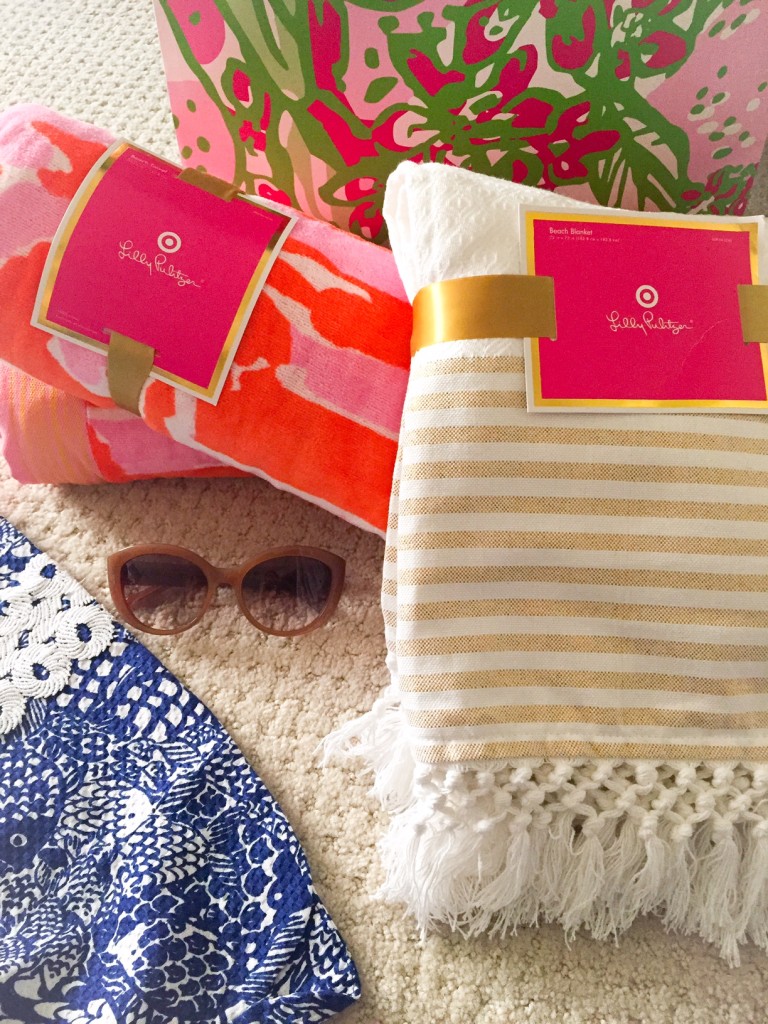 That's it! Sale starts on Sunday, April 19. I'll try to update this however feel free to visit from this page to make your shopping easier, and tag your purchases online with #LillyforTarget.
Have fun, and remember, let's not knock anyone over for a shift dress! 
images: all via The Average Girl's Guide, except the first, and last two via @LillyforTarget.