Happy first Wednesday in November! This means that one of my favorite — and most talented bloggers — is back with another DIY. Don't you love her DIYs on The Average Girl's Guide? They're amazing. Here's a super easy one that's genius. And, with my chalkboard paint addiction, thinking this could be the perfect surface. Thanks, Erin!
I'm back with a easy and ridiculously cheap DIY that makes great decor for the holidays with its mixed metallic tones. It's a two step process, so read on for how!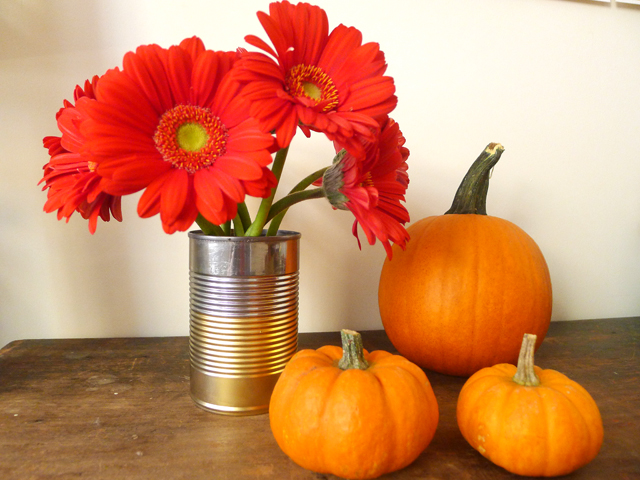 Tools and Materials:
Masking tape
Clean and dry empty can
Gold spray paint
Scrap paper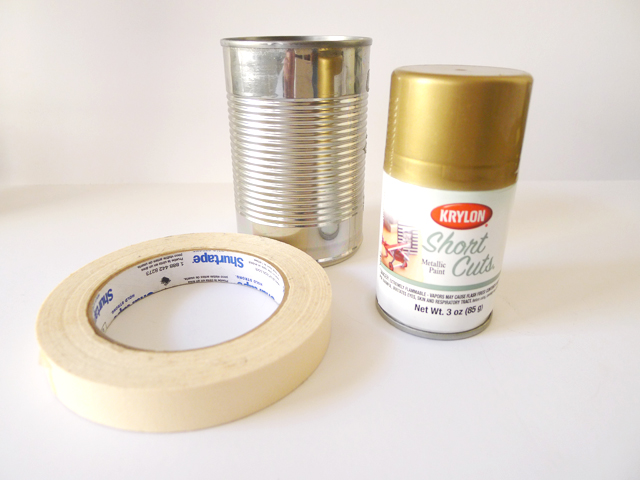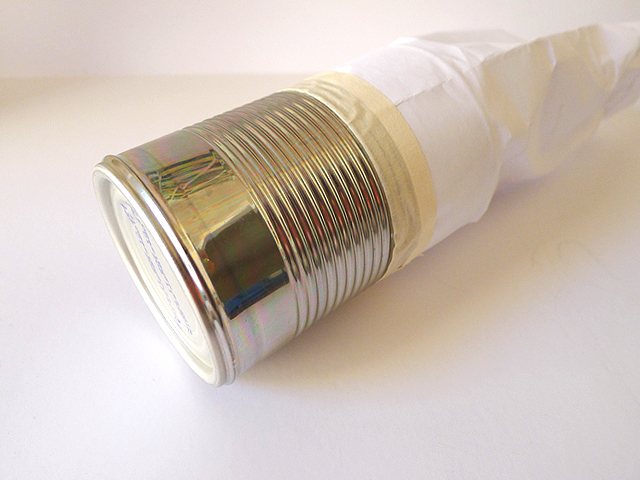 Wrap paper around the can and tape in place. Make sure the tape is even and adhered to the can. Spray paint with the paint, applying even coats all the way around the can. Allow the dry.
Remove the tape and paper, and voila!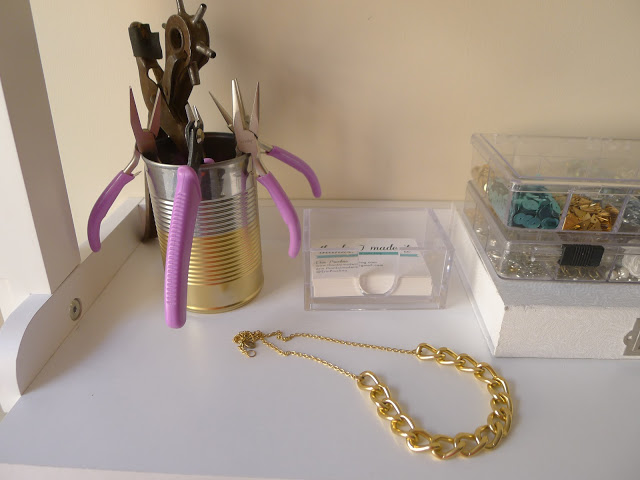 Use to decorate or store things (like I am with all my jewelry pliers!). These look great in multiples, and would make a simple centerpiece for the holidays.