Happy first Wednesday of August! You know what that means… it's time to welcome back the incredibly talented and creative, Erin of Thanks, I Made It, for another DIY. I am so, so excited about this one. How insane is this cocktail ring? Her DIY looks like the real deal (at a fraction of the cost). Get your girlfriends together, prep some vino and cheese and get crafted. I know that's my resolution. Her DIYs (hello eyelet tank!) are just too fun + cute to pass up. 
When brainstorming ideas for my latest project, I wanted to push myself in terms of both my personal and DIY style. I'm not much of a ring wearer, and feel like it's mostly unchartered territory for me- perfect for some DIY experimentation. I found this floral gem by Kate Spade while looking for ring inspiration, and felt it could easily be made myself. With some wire finagling and the right beads, it can!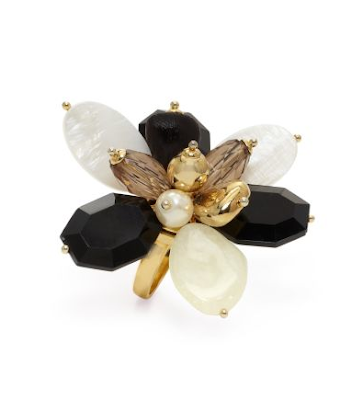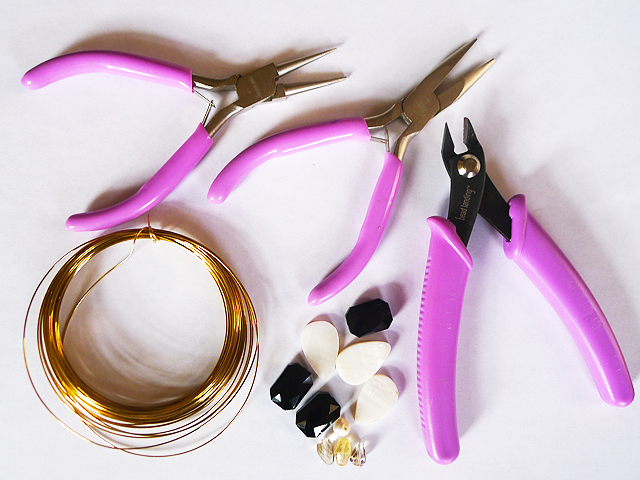 Tools and Materials:
10 beads (6 large and 4 small)
You don't have to be picky about what you use, make do with what suits you and is available! But, if you're interested in getting a very similar look, my black beads are from Michael's (similar), the smaller beads bought individually at a local bead shop, and the white pearl teardrops were also from my neighborhood bead store (similar here). For a small project like this where you're using only a few beads, I really recommend going to a bead store near you. That way, you don't end up with a 15 inch strand of leftover beads and you can support a local, creative business!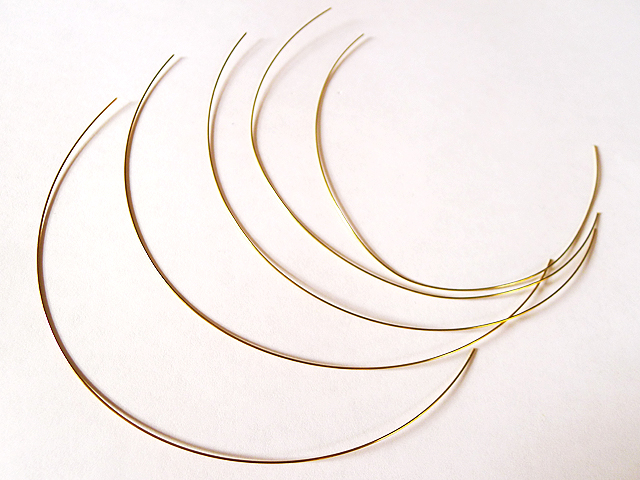 To begin, cut five pieces of wire, 6 inches long.
Bundle the wires together, and twist together in the middle, and then size the wire to your finger and bend and twist into a ring shape.
Position the larger beads, or "petals," on the outer wires.
Use the wire clippers to trim down the wire and then fold over with the pliers to keep the bead in place. Repeat with all the other large beads and then add the smaller beads to the middle of the flower.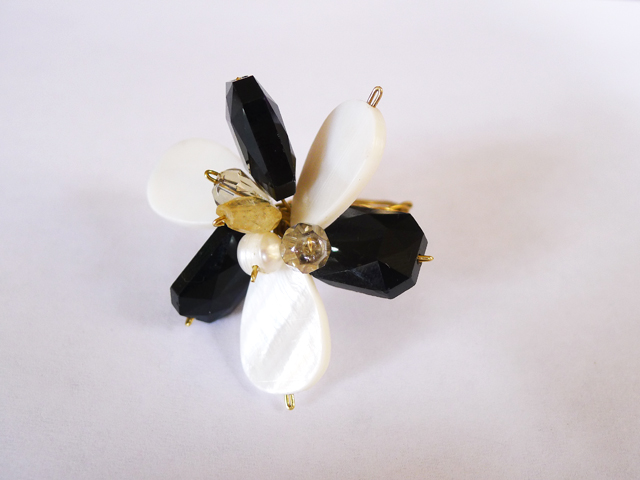 Voila! It's a big step for me into the world of rings, but you gotta go big or go home!