DIY: Necklace Display as Art
You should have seen my necklaces a month ago. Since moving into our new home a few months ago I didn't have a place to store my necklaces so they were just a big pile of scrambled necklaces sitting on my bathroom counter. Daughter would pull, I couldn't find what I wanted… it was a hot mess.  I used to hang them on these awesome Command hooks in brushed nickel (a great, affordable option!) however after seeing Niki's display I knew I had to up the ante with my hooks. She used mostly knobs but I went a little bigger as you can see below. I found all of these at Anthropologie. It cost me close to $100 for all; a totally worthy indulgence because I look at is as art in my closet and man does it make me happy!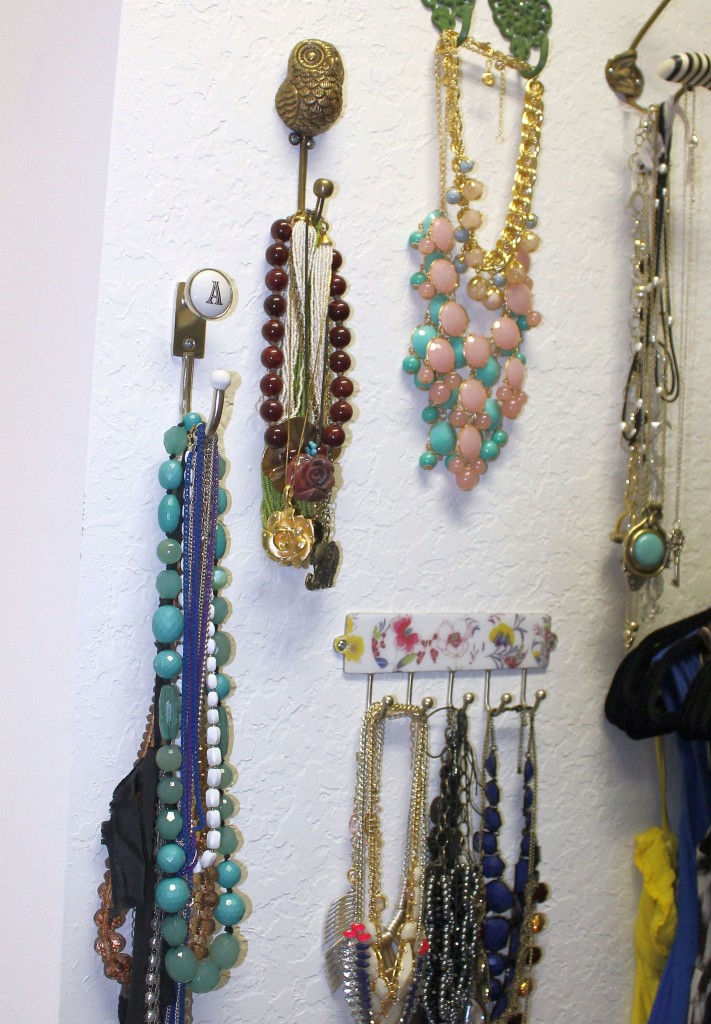 A close-up of my new bubble necklaces (details here), plus these hooks. Adoring the owl, my monogram A and stripes!
Necklaces in relationship to where I hang my clothes (on these amazing hangers). Here's all my dresses (skirts further right), organized by swim/super casual, work appropriate, nights out (notice the sequins!) and a variety of LBDs.
Do you have any other creative ideas to display your necklaces? Share here!