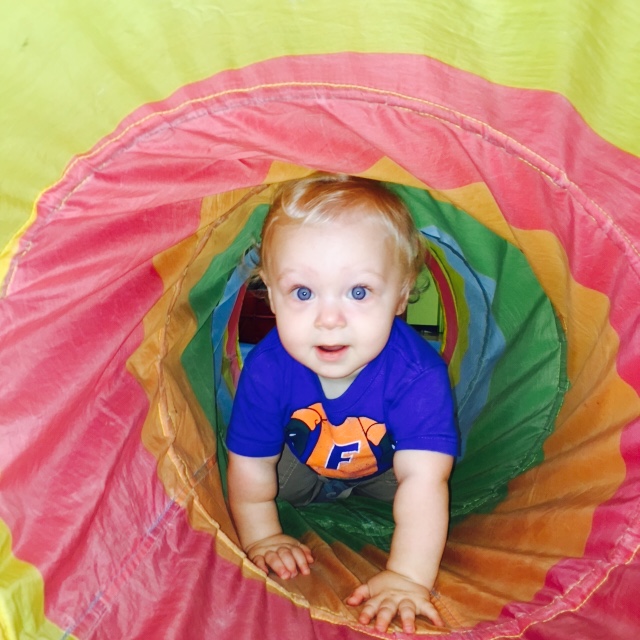 It's unbelievable how time flies. Our son turns one today. Woah, one. How did that happen? Happy, happy birthday to our little man!
A year ago today, I dropped my daughter off at school, went to a client meeting (yes, I'm that crazy person), and then in near secrecy we drove to a hospital about an hour away to welcome our baby. The nerves were palpable. Excitement mixed with fear. Would our dreams of becoming his parents become a reality? Was it not meant to be? We really didn't know.
I was in the delivery room when he was born via c-section. I held his birth mother's hand and I watched as this handsome, sweet boy came into the world. My eyes swell with tears going back to that moment. Not many moms get such a clear view… I wasn't delivering, I was solely focused on that moment of his entrance. Magical.
Yeah, he was adopted. I shared with you our family's story and journey here, and being brutally candid, I did so partially because I felt an obligation; that after sharing our heartache of a failed adoption about six months before, I wanted everyone to know the incredible, life-changing and selfless gift that is adoption. Isn't it crazy that all the stuff, pain, heartache, crazy emotions that goes into having a baby somehow evaporates into this amazing feeling and love that you have for this new little one?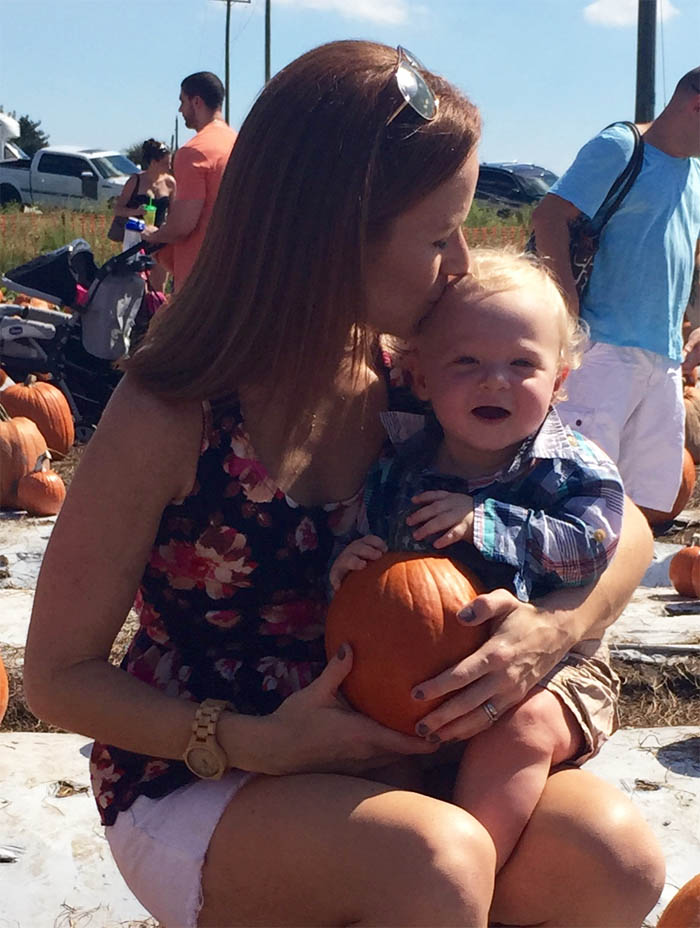 In some ways this conversation, discussing how he came into our lives, feels so weird to me. Because him coming into our lives was so perfect, so meant to be. The only difference being he didn't grow inside me. And unlike pregnancy where you feel each kick, hear the heartbeat at each doctor visit, and have time to mentally prepare, the adoption process is more challenging in that regard. It's way easier to continue with your lives, not tell many because they don't see a growing belly, but then… bam.
While I'm clearly not secretive at all about it, I don't put it out there on a day-to-day basis. I mean, why? I say that because I get comments all the time along the lines of, "wow, you just had a baby?! You look so great!" or, "How old is your baby? You can't even tell you had a baby!" Let's be honest, even if they don't get the inside joke, I'm fully soaking in the compliments.

Do I say something? Do I not? I decided not. How is it relevant? He's ours. I just politely say, "Thank you! We did just bring him home about a year ago! Isn't he the cutest?"
I bring this up today, here, for the last time, because at one year I'm feeling reflective and wanted to close this chapter here.  I realized that in the past, before he came to us, adoption was this easy thing to talk about — it was like a procedure, complete with lots of paperwork, payments and whatnot, and now… it's our baby. It's our family.
I also bring it up because the other day I felt an unexpected sting. That's probably the wrong word but I'm not sure what else it was. I realize that until now, no one that we didn't know has asked if he's adopted. People I hadn't seen in ages just assume they missed seeing me with the bump (I did deliver our daughter) and we do all coincidentally look similar enough that it's not an obvious thought.
However, the other day, randomly one of the sweet women at my dry cleaners (obviously all knowing about my life!) said flat out, "Did you adopt him?" I'm not sure why I felt the sting, and not a negative or mad or bad sting, just this unexpected feeling that has stuck with me a little. She just caught me off guard. She didn't do or say anything bad; I'm so crazy proud and grateful of the process we took to bring him into our lives. Adoption is a beautiful, happy and blissful thing, and I'm happy to talk to anyone about it. I guess now though that he's ours, he's just ours. Her comment was just so unexpected. You know? He's just that missing piece of our family that fits so perfectly. Ah. I can stare at his sweet face all day!
I mean is this face more than words, or what?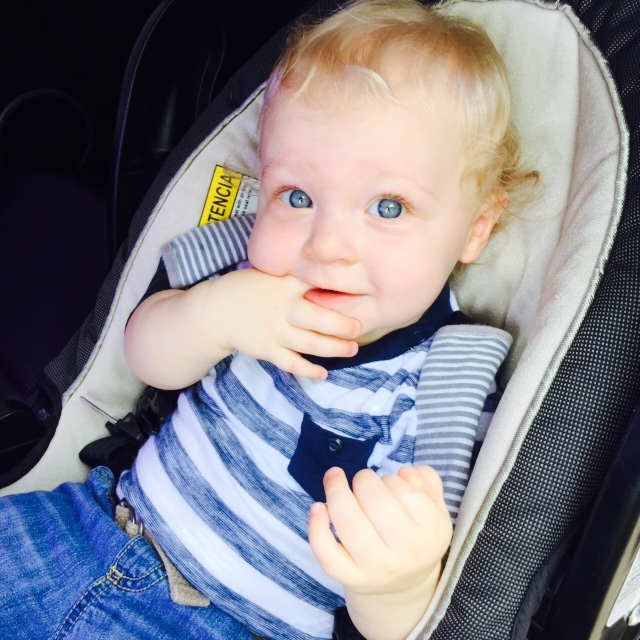 So, this is the last I'm going to say about our sweet boy, though I'm sure he'll be popping up on Instagram still. Our boy with his cute blonde curls and the most captivating bluest blue eyes, with his easy going demeanor, most infectious laugh and the biggest heart. With a big sister who loves him unconditionally, and a family who knows he's our everything.
For everything that has happened to get us here, I am so thankful.