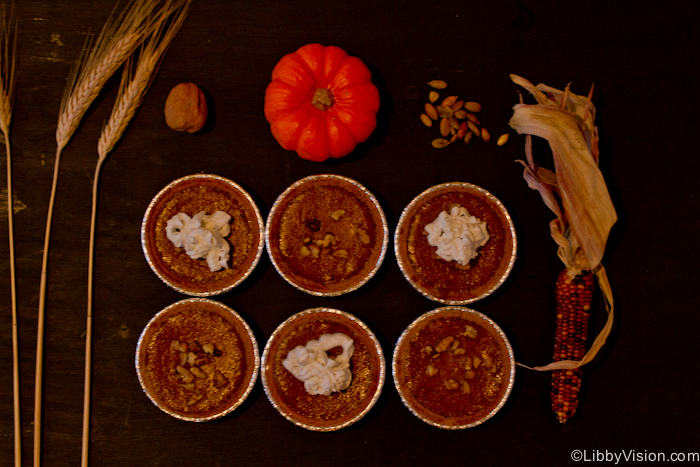 YUM! The latest from food contributor, Libby Volgyes, in advance of your Thanksgiving planning….
Looking for a super-fast dessert – I'm talking insanely fast that's equally adorable and delicious? Try these mini pumpkin pies. I prepped these in five quick minutes and that includes snapping a few pictures along the way.
Ingredients
6 mini pumpkin pie shells
1 egg white
1-cup pumpkin pie mix
½ evaporated milk
½ teaspoon cinnamon
Sprinkle each of nutmeg, cloves and allspice
1 egg
Sprinkle of walnuts or chocolate chips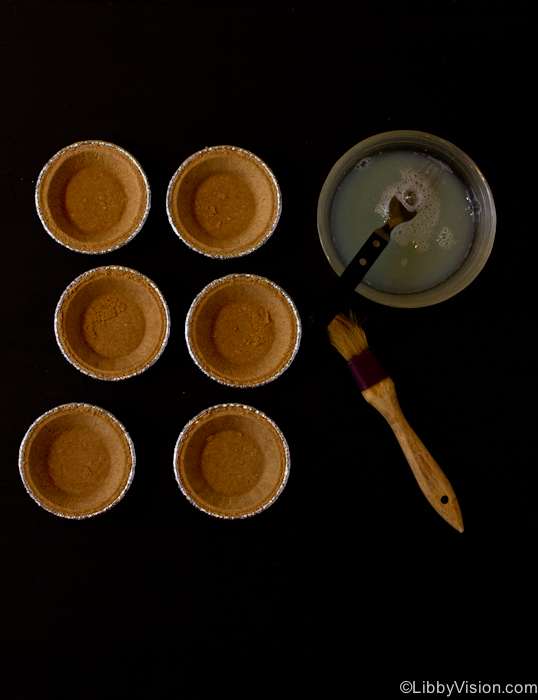 Directions
1.     Brush the inside of the pie shells with the beaten egg white
2.     Bake pie shells in 350-degree oven for 5 minutes.
3.     Mix together the pumpkin pie mix, evaporated milk, egg and spices until combined.
4.     Fill pie shells with mixture and top with walnuts or chocolate chips.
5.     Bake at 350-degrees for 15-minutes. Top with whipped crème and enjoy!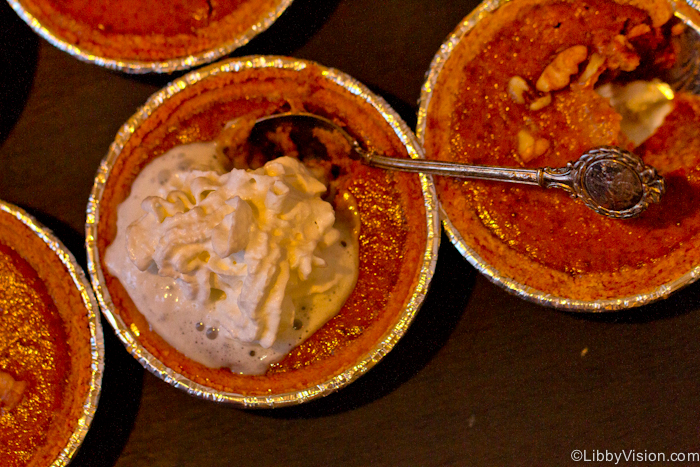 photos credit: Libby Vision