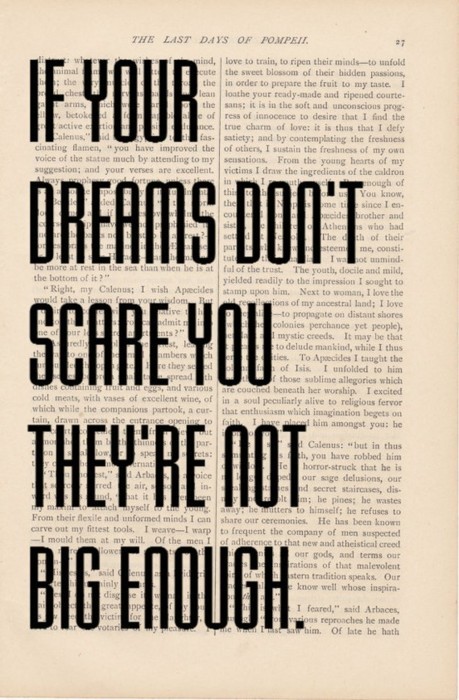 This says it all to me. If where you work isn't your dream, what are you doing to get yourself there? We all work (whether at a job or stay-at-home-moms) a majority of our days so if we're not happy we just have to find a way to change our destiny.
For me, my dream is a massive-size version of this blog where I can inspire, encourage, entertain and bring smiles to as many women as possible. My hindrance to get there? Graphic design skills. I envision TAGG more of a web site than a blog so I'm getting help to make sweeping changes in the next year. At the same time, I've been slammed with my PR firm. I just landed two new clients (big yay!!), which has officially given me the confidence to find office space — we're looking next Tuesday! — and to also hire another senior account manager. Soooo… if you know anyone in the West Palm Beach, Fla. area send them my way.  
Also, want a little fun? Check out the TAGG Facebook page today for a little giveaway! Remember my Beauty Buzz review of Maybelline's Baby Lips? Well, I'm giving four of them away to one awesome reader! And, in the spirit of equal holiday representation here, since I shared an Easter-inspired treat yesterday with the Peep S'mores (freaking amazing!), all my Passover-celebrating friends should check out this insane recipe for caramel chocolate covered matzoh that I made last year. Honestly, you'd have no clue matzoh was involved… so good that my family has been harassing me to make it again (ok, that and kale chips; haha, random combo!).