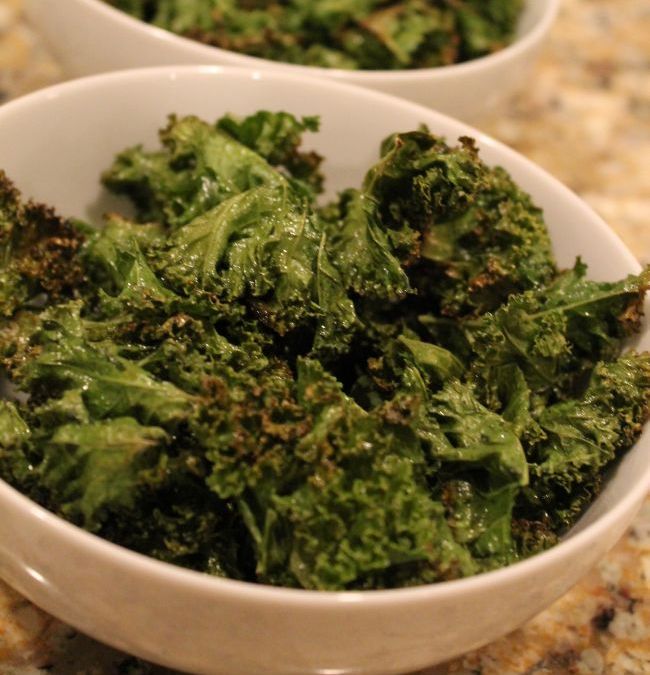 I've been dying to make baked kale chips for a while now, as rumor on the street has it that they give you a satisfying crispy snack feeling (think potato chips) sans loads of fat and calories. Using Smitten Kitchen's recipe as a loose guide, I made these on Monday afternoon. One bunch makes two oversized bowls worth of chips, perfect for some mindless munching during a juicy tv night or mid-afternoon when you're craving  a salty snack but don't want to indulge in hundreds of calories.
Closing your eyes for a second, you'd never think you were eating kale. It becomes light and airy, easy to repeatedly pop in your mouth. Maybe they still look like kale or a green vegetable you'd be forced to eat when you're a kid but I promise they taste nothing like it. Considering this is pretty much the easiest, no-brainer recipe — and darn good for you! — you have no excuse!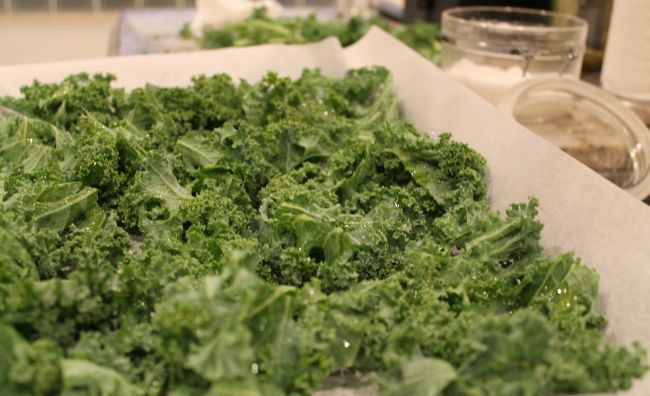 Baked Kale Chips
1 bunch (about 6 ounces) curly kale
1 tablespoon olive oil
Sea salt, to taste (it absorbs more than you think so use sparingly)
Preheat oven to 325°F.
Rinse and dry the kale, then remove the stems and tough center ribs.
Cut into bite-size pieces, accounting that they will shrink up to a 1/3.
Place in a single layer on a large baking sheet, lined with parchment paper or tinfoil (just coat to prevent sticking).
Lightly toss with olive oil and then sprinkle with sea salt.
Bake about 16 to 18 minutes, or until crisp.
Place baking sheet on a rack to cool or if you plan on immediate consumption, place in bowls to devour!