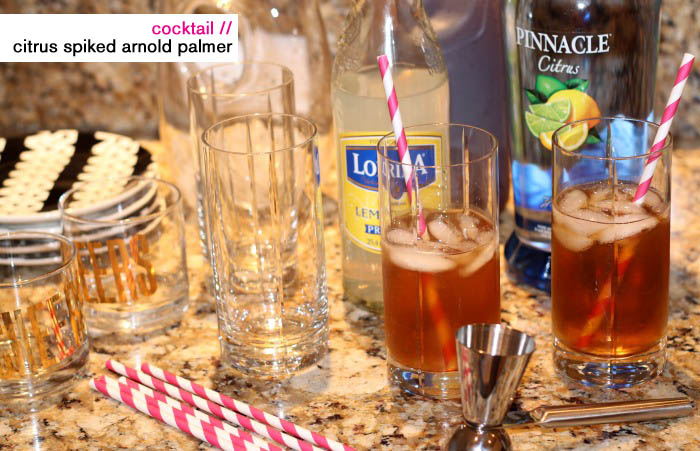 Sunday brunch is my favorite meal to entertain, no doubt. Dinner stresses me out and lunches can be complicated, but brunches: my jam. The food is easy, people hang and it's not rushed by the hectic-ness of the week. We love bringing in bagels (we're hardcore for the whole wheat everything at Brooklyn Water Bagel), add some cream cheese, vegetables, plus a few salads and fruit, a little sweet dessert, and you're set. Opt for coffee or have fun with an arnold palmer — half tea and half lemonade — spiked it you dare.
I initially made this cocktail with Pinnacle's regular vodka but the husband and I unanimously agreed that mixing it up instead with Pinnacle's Citrus was a major home run (tip: we found ours at Total Wine). The citrus change made it more refreshing, and who can argue with a cute straw to complete the cocktail? Cheers to the upcoming weekend!


Citrus Spiked Arnold Palmer // Ingredients and Instructions:
1 part Pinnacle Citrus Vodka
2 parts Sweet Tea (I used Publix's Diet Sweet Tea)
2 parts Lemonade (I used a fizzy version)
Pour over ice, stir and enjoy.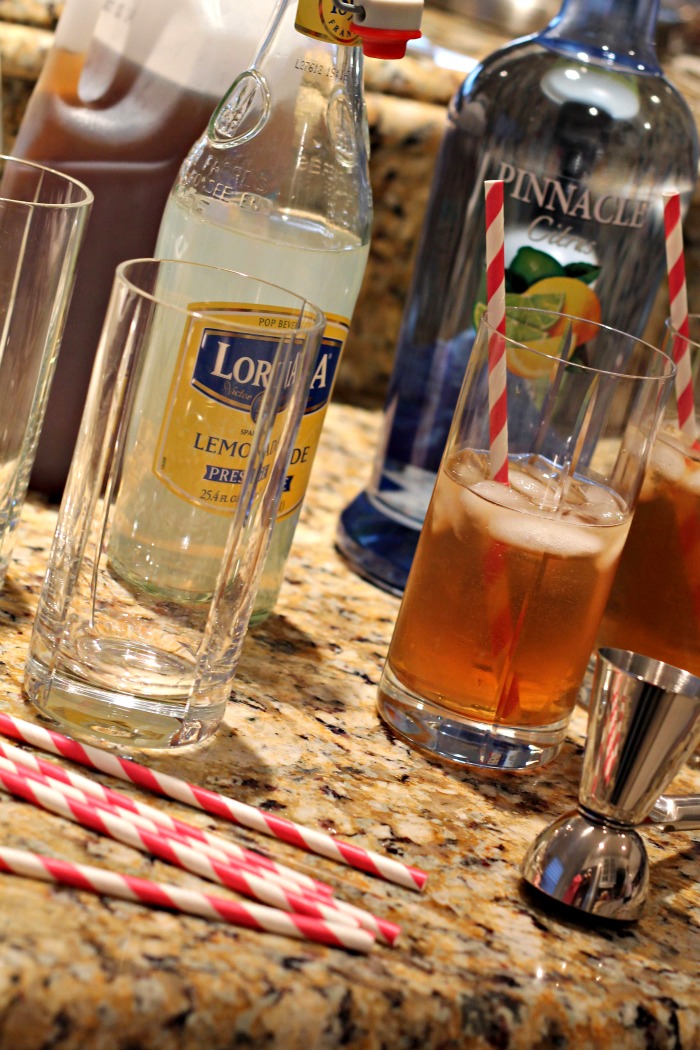 Pinnacle Vodka shakes things up with unexpected experiences and delightful discoveries. Explore with other fun flavors at www.pinnaclevodka.com. Also, check us out on Facebook and Twitter, or find more fun entertaining and drink ideas on our Pinterest page.
Pinnacle® is a registered trademark of Jim Beam Brands Co. and is used with permission. This is a sponsored partnership, with Pinnacle® Vodka, via Mode Media. The information, comments, and ideas expressed on this website are those of the author and do not necessarily reflect the opinions or positions of Jim Beam Brands Co., its affiliated companies, or any of their directors or employees.