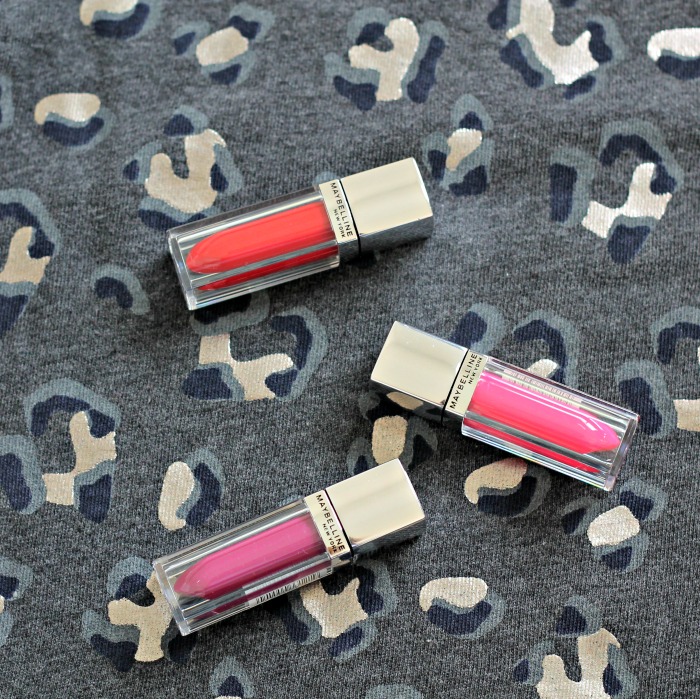 When it comes to lips each day, the debate: lipstick, lipgloss, chap stick, you name it. I have an embarrassing number of lip products in my purse, in my make-up bag, in my drawer near my make-up bag. It's kind of insane, if we're being honest.  Do you feel the same? I'm always testing out a new hue or a new brand.
So when Refinery29 asked if I'd like to test out Maybelline Color Elixir™ by Color Sensational® gloss, I was instantly game.  This stuff is magic. Not joking. It's a brilliant cross between lipgloss — super soft texture — with the rich color and staying power of a traditional lip stick. You get some hydrating qualities and these bold colors fully make a statement against some of the more muted winter colors. Here are my lips in "signature scarlet" from this post last week. See how it has that bit of shimmer in the mix? So pretty.
Below are the three colors I sampled. That's the signature scarlet on the left, raspberry rhapsody on the right, and fuchsia flourish on the bottom. I've been on a mission to go more bold with my lips and this is a great solution… the glossy texture makes me feel like I'm wearing a lighter hue that I'm actually wearing. I've been living up the bright pink with darker neutrals, and I also love this red. Truth be told, I've only braved the raspberry in my home; it's so pretty but the purply color — while totally on trend — is bit more out of this average girl's comfort zone. Destined to get there though… the color is probably my favorite of the mix!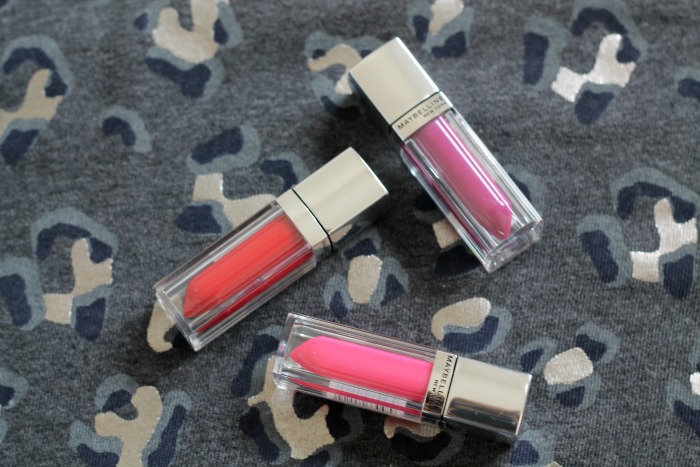 leopard backdrop: gap sweatshirt // dress from outfit pic: asos
This post is sponsored by Refinery29, in partnership with Maybelline, however all opinions are 100 percent our own. This stuff is good. Thank you for supporting brands that support TAGG.