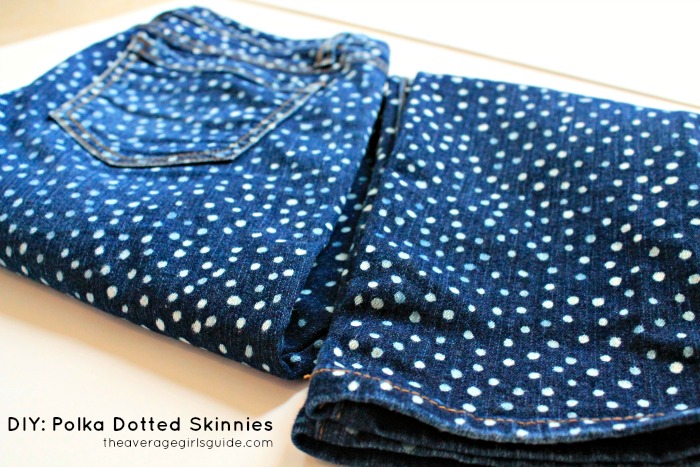 I've been a bit obsessed with the polka dot craze. I mean who's not right now? However, I've been making my purchases at affordable shops like Old Navy, Target and Gap, avoiding $260 J. Crew (incredible) cashmere sweaters and $150 jeans. Unlimited budget, sure, but otherwise it's not going to happen.
Instead I had it in my head to DIY polka dotted jeans. I had a pair of Forever 21 oldies that I was ready to get rid of or cut-off so this was an ultra affordable, no-harm-done, DIY if it flopped. I intended to take fabric paint and dot it on the with the back of an eraser until I saw c.w. frosting use a Clorox bleach pen to achieve the same result. I was off…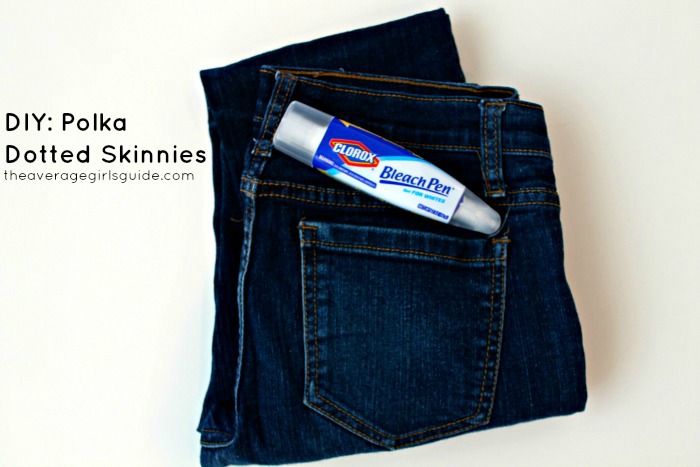 Supplies
Denim skinnies (just $10) or anything else.
Clorox bleach pen (2); I used about one and a half.
Instructions
Lay denim flat, apply bleach dots with the thin side of the pen to one side. You can first use a pencil if you want to perfect the location of each dot.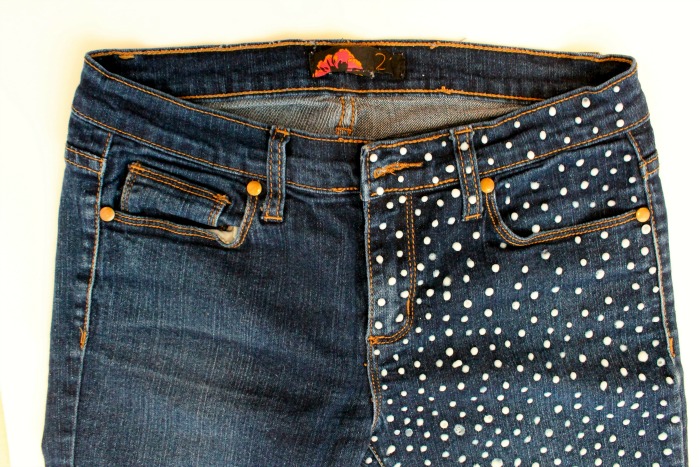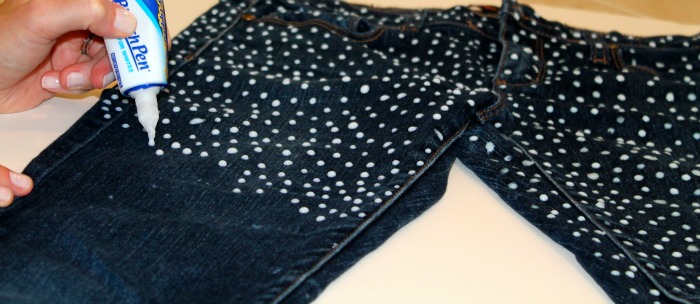 Dry overnight, flip and do other side, paying careful attention to cover the hems, crotch, everywhere.
Wash and tumble dry on low.
Wear!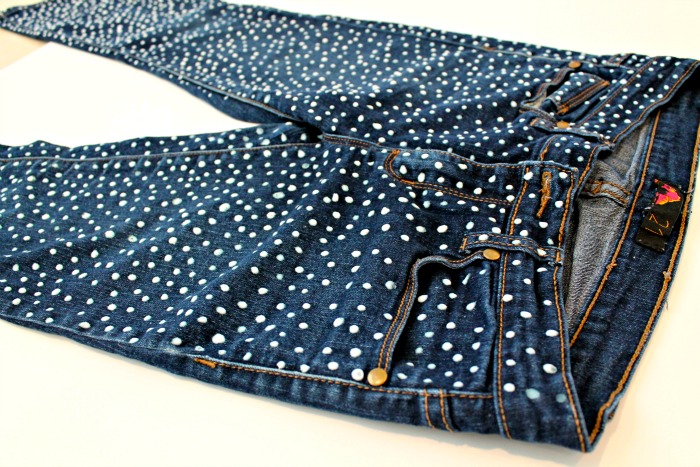 TAGG tip: keep a sheet of paper handy to tab the pen incase of leaks or if you're noticing bubbles. I minimized bubbles (which if one happens, do the best you can to make it look like a dot, don't stress and move on), by keeping the pen down and moving. The more I lifted the pen up the more air would filter into the pen.
My inspiration post appears to have done a better job than moi but I'm VERY proud of the effort.