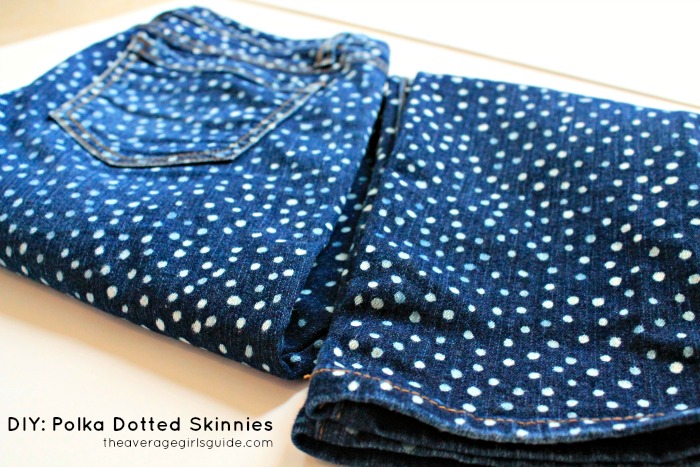 I've been a bit obsessed with the polka dot craze. I mean who's not right now? However, I've been making my purchases at affordable shops like Old Navy, Target and Gap, avoiding $260 J. Crew (incredible) cashmere sweaters and $150 jeans. Unlimited budget, sure, but otherwise it's not going to happen.
Instead I had it in my head to DIY polka dotted jeans. I had a pair of Forever 21 oldies that I was ready to get rid of or cut-off so this was an ultra affordable, no-harm-done, DIY if it flopped. I intended to take fabric paint and dot it on the with the back of an eraser until I saw c.w. frosting use a Clorox bleach pen to achieve the same result. I was off…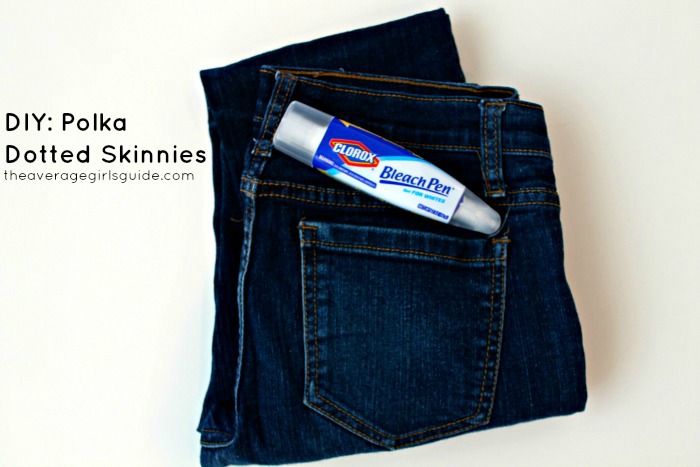 Supplies
Denim skinnies (just $10) or anything else.
Clorox bleach pen (2); I used about one and a half.
Instructions
Lay denim flat, apply bleach dots with the thin side of the pen to one side. You can first use a pencil if you want to perfect the location of each dot.

{ 40 comments }