This salad was first shared on TAGG back in 2010, but since the site had roughly 14 readers (and fuzzy photos!) there's a substantial chance you might have missed it! The photo of this salad has received some love on Facebook and Instagram, so sharing it here so you can 'pin' it or save the link if you wanted. I served this tonight when a just-married couple came to our home for the first time. We popped open some bubbly and served it with a baked brie and served with chips and hummus. Great food, better conversation! Need to do this more often to break up the work week and this has officially become my go-to summer salad. Refreshing and the flavors complement each other so perfectly.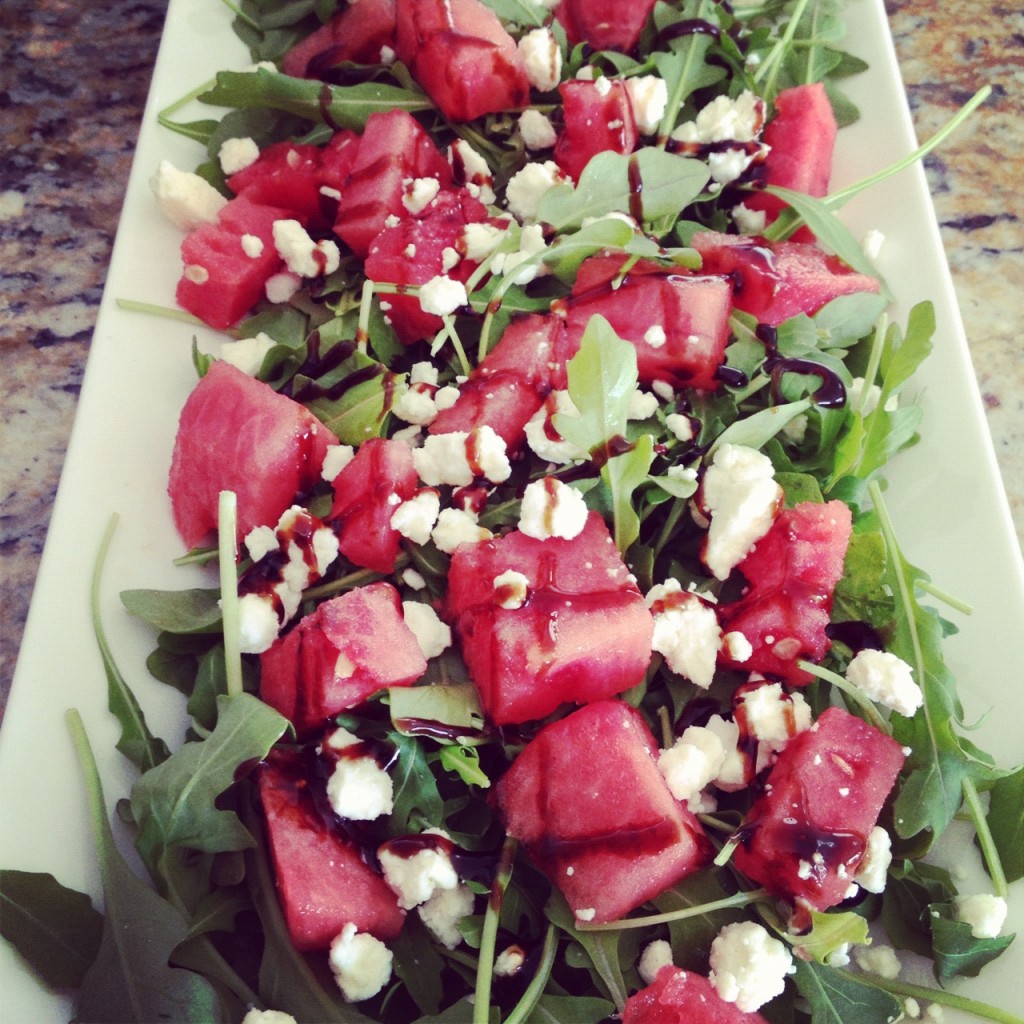 Ingredients
Arugula
Watermelon, diced
Feta cheese
Balsamic glaze (tip: buy pre-prepared where vinegar, oils are sold)
Directions
Lay down a thick bed of arugula (it's never as much as it looks)
Simply layer the watermelon and feta cheese on top.
Drizzle balsamic glaze on top. Serve immediately.