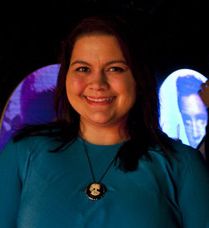 Kirstin of Kirstin Marie is a fabulous South Florida blogger who started her style blog a little over a year ago to get out of a wardrobe rut and to add some excitement to her life. She is a huge fan of challenges and change, and is excited for the everyday challenge style blogging presents - especially as a curvier girl. From my perspective, this girl definitely has great taste and thing for fun shoes — no problems there! — plus she's a total sweetheart who is awesome about helping get us local bloggers together.
She works full time as a lighting designer and technical director, as well as an events and  rentals coordinator. Kirstin absolutely loves theater, art work, animals, nature and shoes. Wait, we've mentioned shoes haven't we? Yeah, that's how big the love seems! hah.
Excited to bring to you her five must have winter wears because these are all majorly on my list as well. Classics infused with fun touches! Without further ado, in her words, here are Kristin's must haves…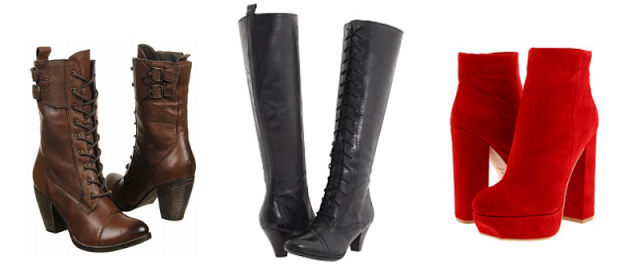 There is nothing better than a good pair of versatile boots, especially in the winter. I prefer boots that lace up, so they are fully adjustable, though I couldn't resist the allure of the suede Jemma's. Boots are excellent with just about anything - dresses, pants, tights, skirts, shorts - you get the picture. They work to keep you warm in the cold, dry in the rain, and stylish always.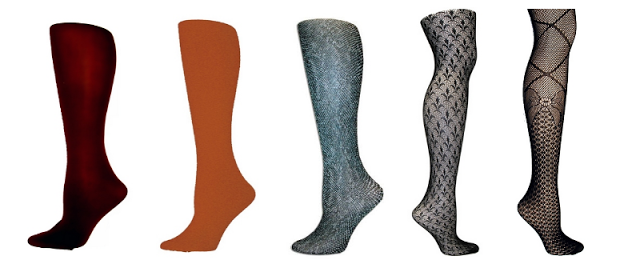 Tights are the perfect addition to any outfit - whether for practical or fashionable use. You can layer these babies up underneath your pants to assist in keeping you warm, or you can sport them on your bare legs with a great dress, cute skirt, or even shorts. They are great to add a pop of color, texture, or print to any look.
There is nothing I love more than adding a bit of edge to an outfit with one piece. These jackets scream toughness & edginess, but with a touch of femininity. Plus, if it rains or snows, you don't have to worry about ruining the fabric of your jacket!  TAGG mention: she clearly saw Monday's outfit post (hello faux moto!)!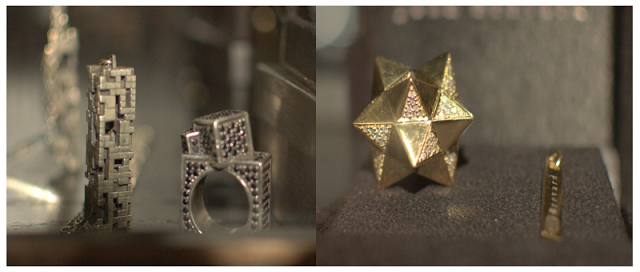 1. John Brevard Necklace / 2. John Brevard Ring with Black Diamond / 3. Gold Star Necklace
I love statement jewelry. There is nothing more fun & exotic than a chunky necklace, cocktail ring, cuff, bangle, or bracelet. These are not available to purchase online yet, as they were just launched during Art Basel. The designer, John Brevard, does have an up & coming website - so keep your eyes on that!
I am in love with the cobalt blue skinny jeans trend. These can pair with virtually anything in your wardrobe. You can wear them with other bright colors for a bold look, neutrals for a subdued look with a pop of color, or patterns & textures to mix things up. TAGG mention: again, loving Kirstin's rec. See how I wear mine here!