Meet Sarah. An instant girl crush of mine who also realized that starting a blog after turning 30 was the perfect thing to do. Her blog, Pencil Skirts & Lattes (awesome name, right?), is an excellent recap of her personal style and how she merges it with a business professional dress code.  With a demanding career, she for years thought she had to keep buttoned up in order to climb the corporate latter, but you know what? When you're a total smarty and dedicated to your job, brighter colors and fashionable style can work, too!
I honestly, truly love Sarah's blog and getting to know this Nashville gal. As working girls who realized that blogging is one of the most incredible, moving experiences of our lives, I'm confident we'd instantly be chatting it up for hours. I just know it! Hah. Plus, it doesn't hurt that she has the same name as my daughter… auto love here! Be sure to check out her blog and read more about her back story here; a fascinating woman!
In the interim, here are her 5 must have 'pre-game' faves for the holidays. While slightly random, these are her go-tos to get her in the spirit one step at a time. In her words, here are Sarah's must haves…
 Christmas movies. So these aren't all Christmas movies, necessarily… just really great movies that I love that remind me of Christmas. I always start watching them around this time of year and love them.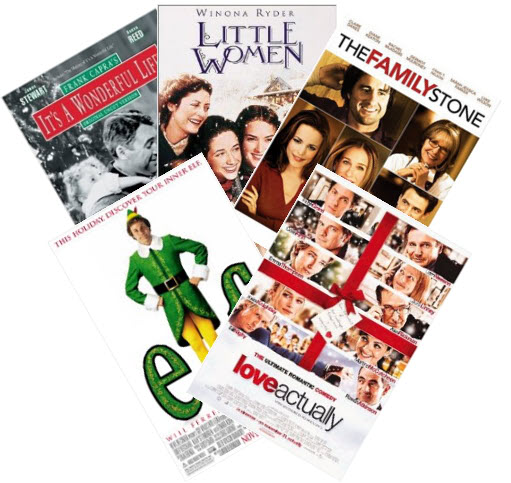 (I cry every.single.time.)
Capes. Right now I literally cannot get enough of cozy cape sweaters. I love to wrap up in them at the end of a work day when it's chilly outside and feel so chic and comfy at the same time! I love this one I got from NY&Co.
S'mores in front of the fire. Okay, I don't have a fireplace. But I DO own a fireplace DVD and one of my favorite restaurants serves table side s'mores you can make at home with one of these. Love the idea of snuggling up in a cape watching a favorite holiday movie while having s'mores on the couch.

Pumpkin anything. From a pumpkin bread to pumpkin spice lattes, pumpkin pie, pumpkin spice cupcakes, pumpkin whoopie pies… I can't get enough of this classic holiday flavor.
DIY Boot Socks. I love love LOVE layers in the fall and winter. One of my favorite things is layering tights under socks under boots, and this tutorial is a genius way to pull off the look really simply. I've made and worn several pairs of boot socks already! TAGG tip:  Boot socks are a fall must! Equally as obsessed.