Oh my heaven.
to rid me of the "I have nothing to wear" syndrome. Have you tried my method??
For me, cross one item off the so-called warbrobe-need list: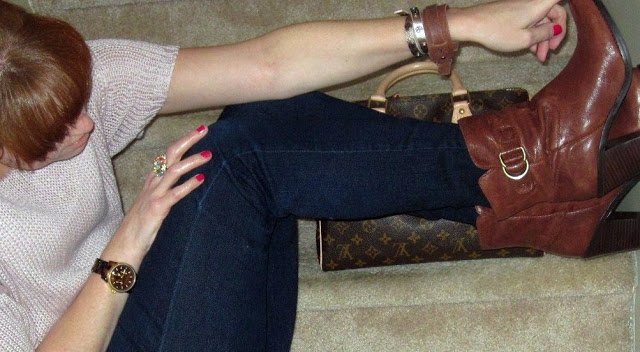 During a casual stroll into Banana Republic I stumbled across these beauties, a pair of boots I've been searching for for way too long. Perfectly camel brown. Good heel. Right height. Real leather.
Best part: the only pair was size 9! My size! That NEVER happens. It's always a 5.5 or 6.
Needless to say I don't care that it's nearly 90 degrees in Florida,
this gal is wearing her boots!
Here's an outfit I wore during last week's Chick-Fil-A and retail therapy at the mall date with a bff, A.
Also ran a few errands, probably in an attempt to show off the cuteness as much as possible before I look totally absurd in this steamy heat.
You do that, too, right? If you're feeling cute or loving an item of clothing you're wearing you try to do more out and about to show it off to everyone to see.
Don't lie.
Haha.
Next up for the boots: skirts and cas' floral dresses with the boots.
And, this makes me very excited for next Fall! Sqeeel.
jeans: f21
boots: banana republic
flower ring: f21
rose leather bracelet: tory burch
brown leather band: etsy shop
watch: michael kors
bag: louis vuitton
polish: essie's watermelon