Maybe it's the winter months where we spend more time at home, but something has me reflecting on important updates to our home, without killing our savings. We do have some major updates to make (replacing furniture that has made its last move or furniture we've never had in the first place!), so I'm all about saving in other ways, be it with a bold wall color (or one with stripes!), buying prints on Etsy and finding pricey-looking framing with wide matting (have these; gorgeous in-person metallic detail), etc.
Here's six more affordable home ideas so you can save for other things.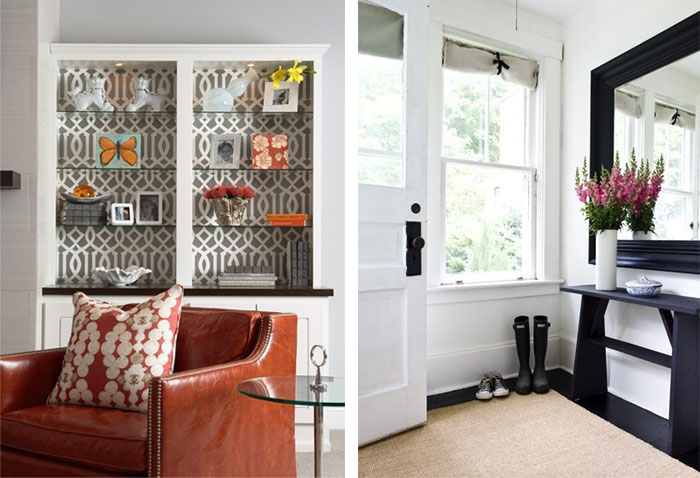 1. Add wallpaper behind your bookcase (or upgrade a thrift store find!).
2. Infuse fresh flowers (or buy an affordable piece of greenery) to liven up the place.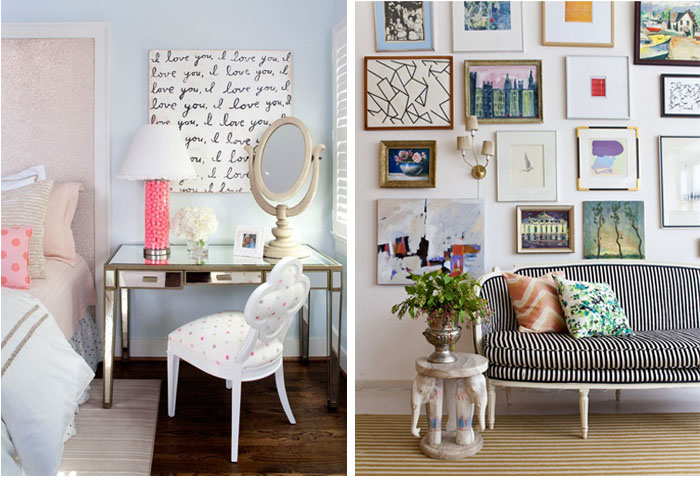 3. DIY a piece of artwork (or frame a piece of wallpaper); your friends won't know where you found such a gem.
4.  Can't afford one bold piece of art? Create a gallery wall  (+ check our Pinterest 'photo gallery' board) for more ideas.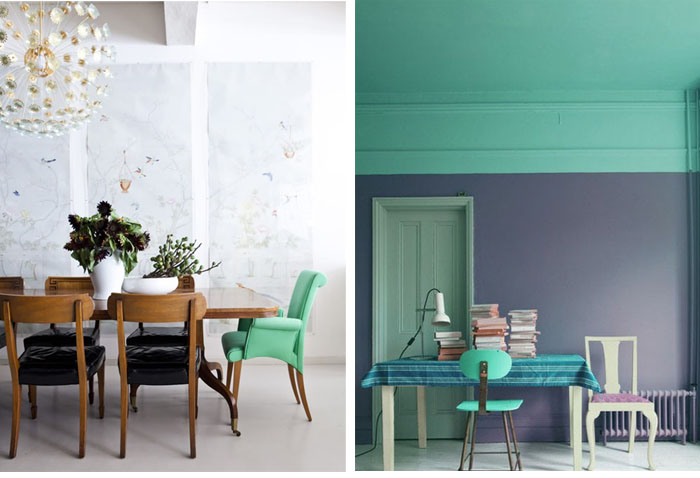 5. Update your lighting for a major impact (check IKEA for awesome finds like this! 
6. Paint. In a color. With a stripe. In two-tone. Just paint, it transforms a rooms.