I created a list recently on my phone called "style needs" to keep me on track when shopping. Otherwise, I spend money on, yes, cute items, but probably ones quite similar to what I own that don't help me eliminate my real need for certain items for a more well-rounded wardrobe. (remember this post on the "nothing to wear syndrome?" Exactly.). Ok, on my list are fitted boyfriend jeans, minimalist strappy black heels with an ankle strap, amazing pointy-toe black heels, a few other items, and… a tweed blazer! I've wanted a Chanel-esque blazer for ages so when I stumbled across this at Zara (ok, truth, Tiffany found it and I immediately ripped it off the rack!) and then it fit me like so, I had an instant obsession moment.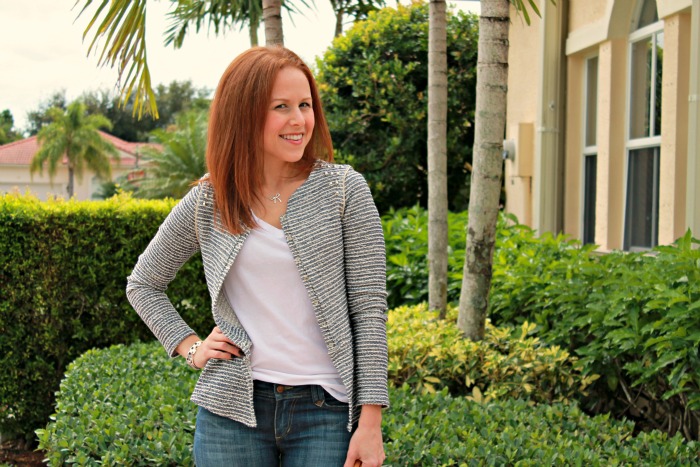 What are the items on your wardrobe need (not want) list for Fall??  (ps: keep reading for more photos + where everything is from).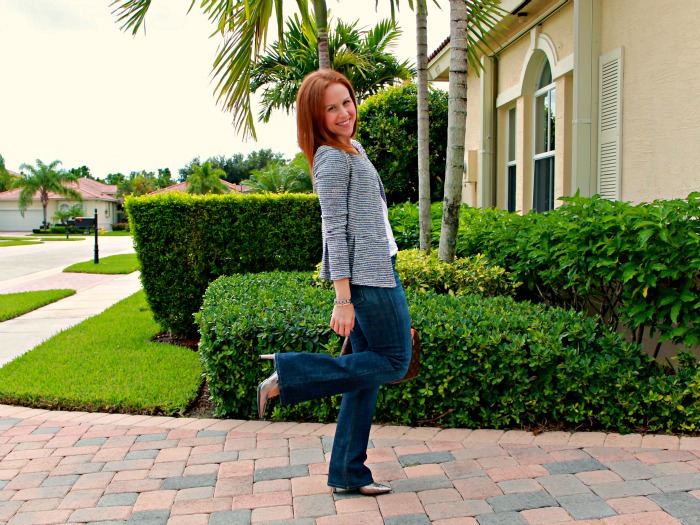 Yeah… had a moment over these mini spikes.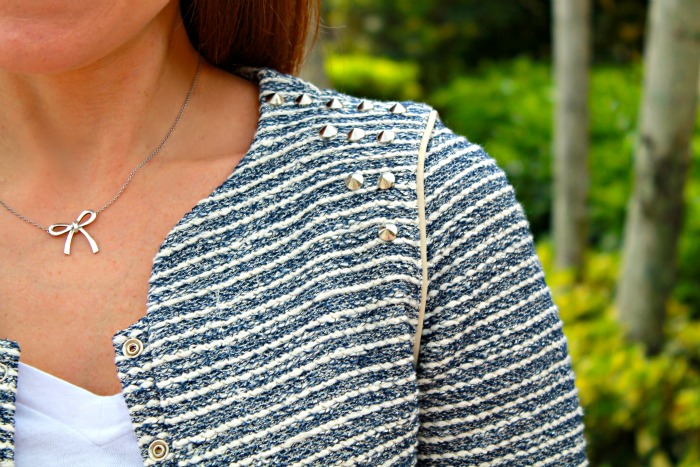 blazer: zara (can't find online; similar and zara blazers) || tee: j. crew factory || jeans: joe's (similar) || heels: sam edelman via loehmann's on clearance ages ago (similar in black, gorgeous!, || necklace: tiffany & co. (similar for $4!) || watch: burberry || bag: louis vuitton speedy ||