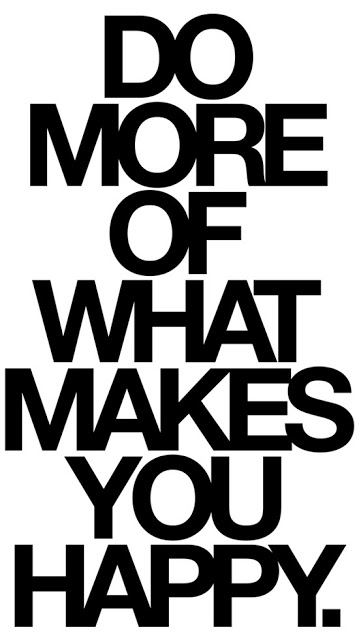 If there's one thing I've learned, it's do what makes YOU happy.
Everyone else does.
Sounds silly (or even rude) but I've learned I'm a little too nice and therefore get my feelings hurt because I try so hard to accommodate others because typically they're doing what I should be doing…
making themselves happy! And, I've seen other women fall "victim" to this, too.
So lesson learned (that's taken me 30 years and I'm still working on it!):
Making YOU happy should always be number one priority. Always.
And the people around you should appreciate it.
So, my friend, happy Friday to YOU!