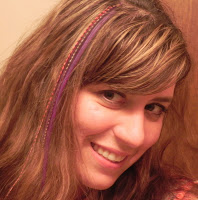 Meet Lia. A Twitter friend who I'm constantly tweeting with… just yesterday, we were discussing a possible girls trip to NYC with some other fab Twitter gals. She's also the awesome blogger behind Smart N' Snazzy who believes in being stylish without going broke and miraculously just completed a 30-day DIY challenge. I say miraculously because I don't think I would have made it through one day. lol.
This Colorado gal is really one of the sweetest, kindest and most supportive women I've met since starting TAGG and feel so fortunate for having the opportunity to introduce you to her as well. Here goes!
In her words, here's Lia's five must haves for summertime!
I'm so flattered and excited that Alyson asked me to do a guest post on my 5 Must Haves! So without further ado I give you the 5 things I cannot live without in the summer…
Korres Yogurt Velvety Moisturizing Cream for Oily & Dehydrated Skin
Oily and dehydrated seem pretty opposite, no? Well out here in CO anything is possible. This is
the best moisturizer
, hands down. And, in the summer, it does double duty. I am the bad one who forgets to put on sunscreen
often
sometimes and end up with a burn. The yogurt in this cream actually helps soothe the skin and even diminishes the peeling that usually results on my nose.
This is the easiest thing to put on and go. I recently got this
black tiered dress
from Kmart and it's the greatest! You can dress it up or down, or even throw it on over your bathing suit as a cover-up. I'll wear during the day with flip flops and a floppy hat. For nighttime, I'll switch out the flip flops for flat gladiators or espadrille wedges, layer on a bunch of necklaces, and cinch my waist with a belt. Easy peasy lemon squeezy!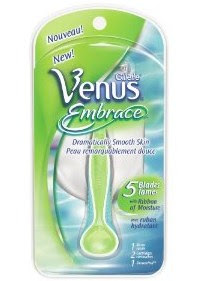 Sharp new razors and bacitracin ointment
Not so glamorous, but definitely a must have. I personally use the
Venus Embrace
with Skintimate shave gel, but that really does not matter. Whatever you use, make sure you are using a new blade after every 4 or 5 uses, especially in the summer. Otherwise you will end up with nicks. Being Greek, I have to shave every single day in the summertime, otherwise I'm a hot stubbly mess. The bacitracin comes in if you are prone to razor burn, especially on the bikini area. It's the only thing I've found that really helps reduce the redness and helps out with ingrown hairs, too.
These are the second pair of the same ones I've owned. The first pair lasted 9 years (no joke! Reefs are amazing), and I bought these last year. They are the most comfortable things I've ever worn and I seriously live in them. As soon as the weather hits 65 degrees, I break them out. These are great because they're a little boho, a little chic, a little classy, and a little beachy.
All of which is ME!
I get them in brown, but they come in black too. If you haven't tried Reefs, I highly recommend them! It looks like the ones I have they've redone, you can check out the
new version here
.
I have long, thick hair. As much as I love to wear it down, I have to wear it up when it gets hot out. These
hair ties
are the best things I've ever tried and I have them in colors and clear. The best thing about them is they are seamless rubber, they don't get caught on anything and they don't pull out your hair. Best of all, they stay put! Unlike the fabric covered ones that slip and slide out, these do not budge.