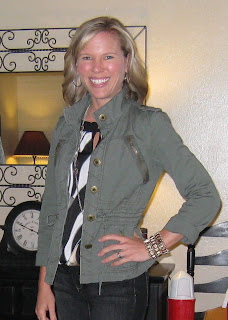 PS: Head on over to a blog fave, Haute Lunch, asap… I'm sharing helpful tips to look Haute in a Hurry (get ready fast while still looking fashionable!). Enjoy!
Meet Erin. A super impressive "Manager of a Future Productive Member of Society" (love this! aka, a full-time mama — hardest job in the world!) who is determined not to become invisible while raising her adorable little one. Find it really cool that she's recognized this and started a blog, Moms Have Style, Too, to document her daily outfits and latest life happenings along the way. She's a real woman with great, attainable style that has definitely provided me some inspiration.
Seeing as though she's a fashionable, real gal like the rest of us, I'm thrilled she's sharing her 5 must haves for summer that she can't live without. She totally hit the mark on this — at least to me! I LOVE her must haves.
So, without further ado, in her words, here's Erin's 5 must haves for summer that she absolutely cannot live without!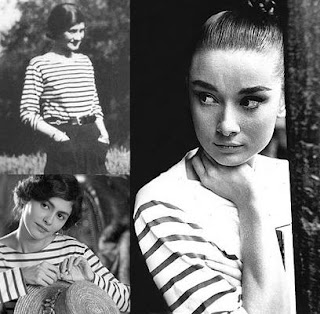 Stripes
Anything and everything is striped this season! Nautical stripes are such a classic and they fit right in with my love of all things preppy.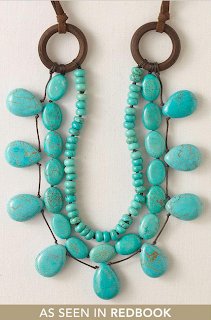 Statement Necklace
A beautiful and bold piece of jewelry can add spice to a casual look or amp up that summer dress for date night. This Stella & Dot turquoise necklace is just right for spicing up a summer dress.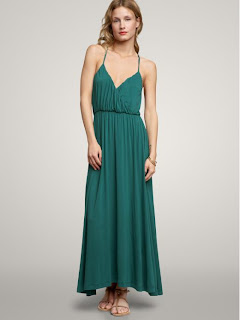 Maxi Dresses
A summer dress is the perfect way to stay cool and still look feminine and pulled together. Even better, a maxi dress is comfy and allows you to disguise things you might not want on display. And yes, you can even ride a bike in one!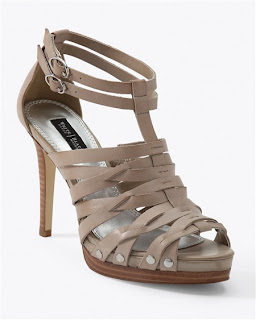 Nude Pumps
These little babies go with positively EVERYTHING! I love a versatile shoe that magically makes you feel sexy.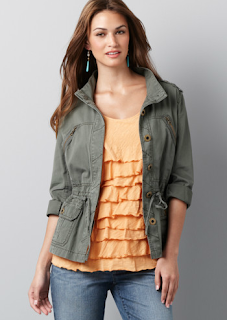 Army Green Jacket
The perfect compliment to every outfit. Dress up a tee shirt or dress down a maxi dress. How can you go wrong?
TAGG mention: did you see the photo of Erin? Yeah, she's rocking the Army green jacket (with a striped shirt AND she had nude pumps on. This gal totally wears what she preaches! Thanks again, Erin, for sharing these fab must haves!)