One of TAGG's most popular posts ever has been my mini attempt at a DIY — how I store my make-up brushes and eyeliners and whatnot. So, when I saw this article from Better Homes & Gardens I knew you ladies needed to see it! Check out 30 Ways to Store More in Your Bathroom. Some are genius ways to repurpose items you already have — love the cake stand idea in the bathroom and even on your nightstand! — and the lazy susan! Man, that lazy Susan can be used all over; she makes accessing my spices in my deep pantry so much easier.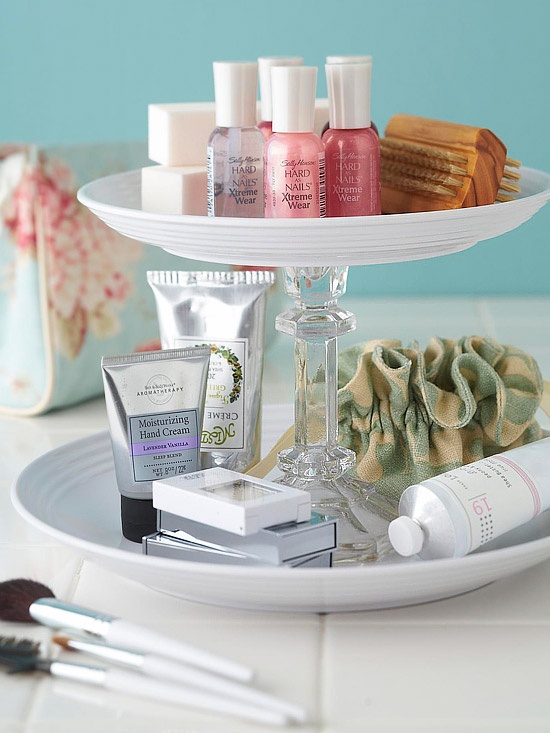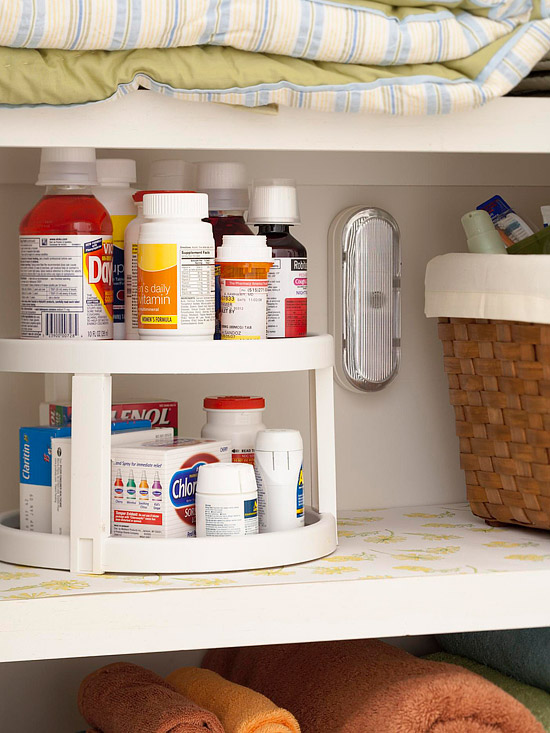 Check out more fun, totally useful bathroom storage ideas. Thanks BH&G!
And, pssst: Banana Republic's gorgeous, colorful and pattern-filled collab with Trina Turk starts today. There's blouses, maxis, beautiful jewelry, totes, you name it. Be one of the first to shop it here!

{ 13 comments }