Excited to share with you that I'm hanging out on another blog today:
If you follow me on Instagram (username: avggirlsguide) or Facebook then you saw a peek at my new home office (dark grey walls / all white furniture). What you didn't see was a close up of what's on top of my new lacquered desk love from Z. Gallerie. See below for two glimpses and then head on over to the blog by Poppin, a brand known for its incredible, affordable and uber-functional office supplies. Their blog includes more desk shots, my fam photos and special mementos I keep close by.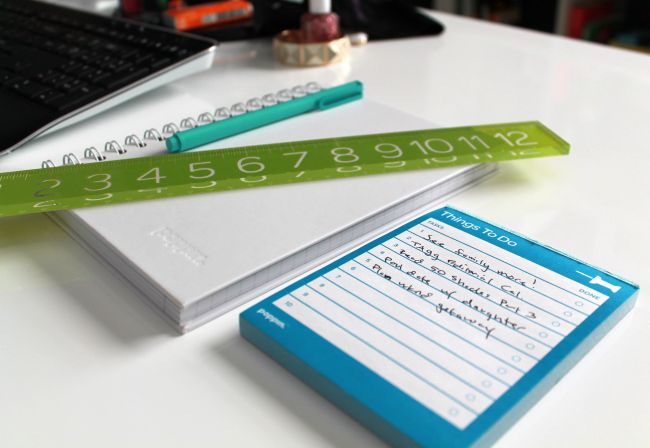 above: some of my fave poppin supplies: lime green ruler, to-do pad, crisp white notebook and turq-colored pens.
below: a few little items stationed squarely under my monitor… two kinds of maybelline's baby lips, mini stickers for my pr firm (perfect for envelopes), a little glass turtle from a trip to venice and trident's tropical twist.
What are you still doing here? Ok, just kidding… I love having you, but take a TAGG break and check out what I had to say at Poppin about my office/desk/professional style and see more pics of my desk space.
{Poppin generously provided office supplies for purposes of the guest post however all opinions are 100 percent my own. I am pretty serious when it comes to my office supplies.}

{ 8 comments }