As a red head, I was intimidated for years by bright colors. While I might be pink obsessed now, I pretty much only wore blue, grey and black on rotation. As much as I've begun to embrace more color as I've gotten older, I've always been intimidated by wearing red. It's just so. bold. It's one thing to add some polka dots to your pants, and it's another to wear such a stand-out and be noticed color.
So when I had the chance to partner with Discover Card to translate a red carpet look from Sunday's Golden Globes I couldn't resist the opportunity to wear red. After all, red head Amy Adams totally rocked it. How gorgeous do these ladies look?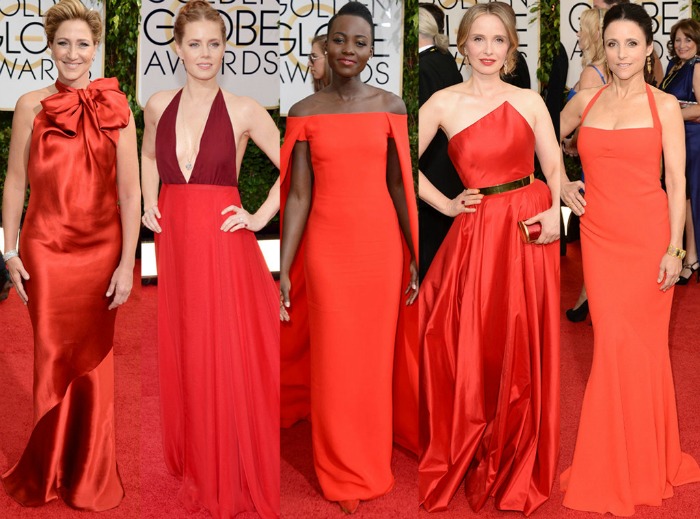 I absolutely love how my wearable version of the red trend turned out, particularly by going bold with the lip, too. It balances out the bold dress. While I felt a little unsure at first, picking a great silhouette for my shape was hugely helpful — this was a steal at H&M! — and I kept it pretty basic in the jewelry department. Next time I might try nude heels and a bracelet stack. I'm now excited to embrace a little more red in my life, and 2014 is the perfect time to start.
You'll have to check out the next page for my full-length look, including my bold jacket topper that I couldn't resist here. After all, isn't red + leopard a pretty perfect combo?! Keep Reading —>>

{ 14 comments }