Did you know most women are guilty of the same: wearing just 20% of her closet? I'm definitely guilty. It's so easy to know what works, to stick to the tried and true, yet have been trying to mix it up. I have weeks where each day I'll wear an item I haven't worn in months; it's a helpful way to see why I haven't been wearing it. Poor fit? Don't love the colors against your skin tone? How does it wear throughout the day (i.e. does it ride up or get tight)? Or, wow, where has this been hiding? It's a fun little game because I've either rediscovered items, or feel way better about putting it in the donation pile at the end of the day.
For today's outfits, Target suggested I remix one item in my closet I haven't worn in at least six months. I picked a classic denim shirt (similar), which while I say I can never have too many, I realized this year that I'm actually not really a button-up blouse kind of girl and thus, have rarely worn mine (and truth: I own two).  While mine has been sitting idle, a denim shirt is really so functional, particularly as the weather starts to cool since it works so well as a layering tool. Here are three ways I played it up:


1. floral pants // necklace (similar) // heels
PS: I got this knotted up idea from Nicole's recent post where she styled a jumpsuit three ways. Her effortless style gets me every time.
2. crop top // black pants // sneakers (love this quilted version for less) // earrings
The crop is a recent favorite, both to wear with pencil skirts and now, layered for fall (once it gets cooler here!).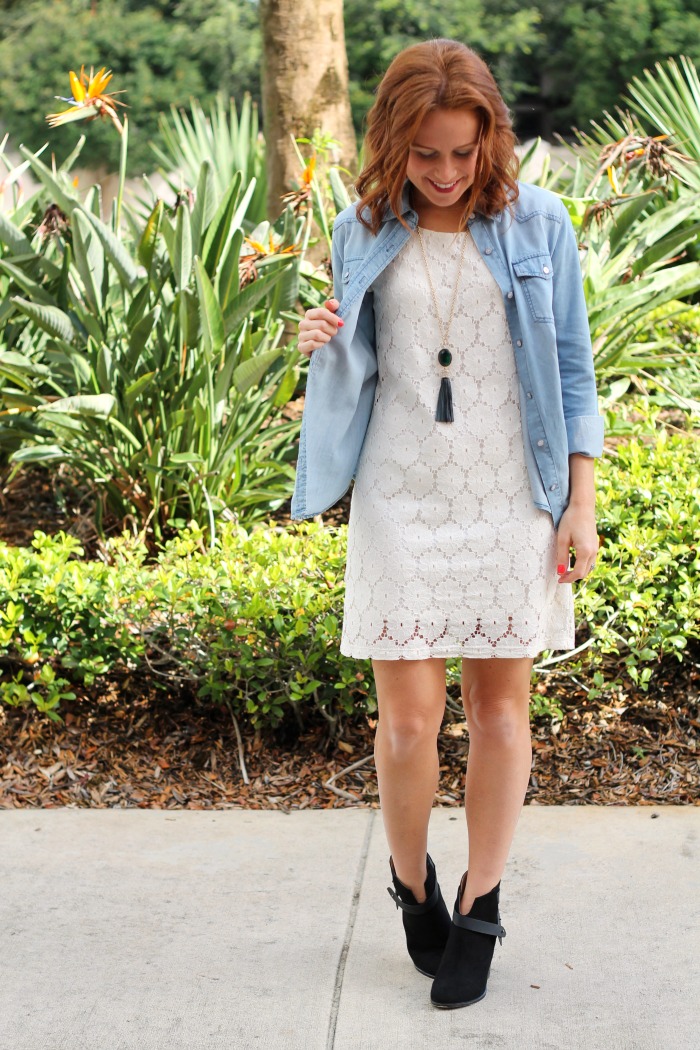 3. dress (another target closet staple!) // booties (similar, or this peep-toe version) // necklace (similar vibe, or this for less)
Wear it open as a jacket, close it up, knot it…I wear this 'summer' dress year-round.

Find your style @targetstyle.
Disclosure: Compensation was provided by Target via Glam Media. The opinions expressed herein are those of the author and are not indicative of the opinions or positions of Target.