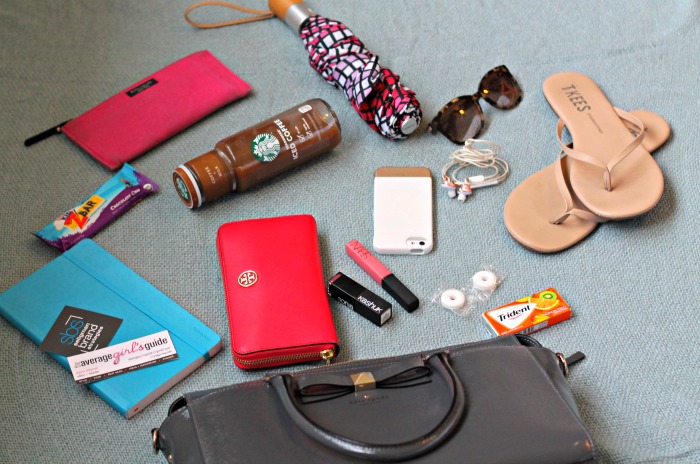 Happy Friday… we made it! First, thank you so, so much for your incredible comments and messages from yesterday's post. We feel really blessed, and my husband and I can't stop reading all your words…. the TAGG community is amazing.
Before the weekend kicks in, thought it would be fun to shift gears to something more light-hearted by sharing what's typically in my bag, at least my weekday one (weekender is back to a diaper bag!).  This new Kate Spade purse has been amazing. I love the neutral glossy grey that will serve me well year-round, it fits over my shoulder (plus has a strap!), and packs in a lot without getting bulky.
On any typical day, expect to find all the essentials, plus snacks and caffeine for afternoons filled with meetings. In the summer when it's too hot for an afternoon coffee, I love keeping a few of these bottled Starbucks® Iced Coffee drinks conveniently in the fridge. The traditional milk and coffee is my favorite. The granola bar here is actually now my daughter's favorite, but I discovered them years ago when I wanted a healthier taste of a chocolate chip cookie. For a more satisfying bar, Quest is my new jam!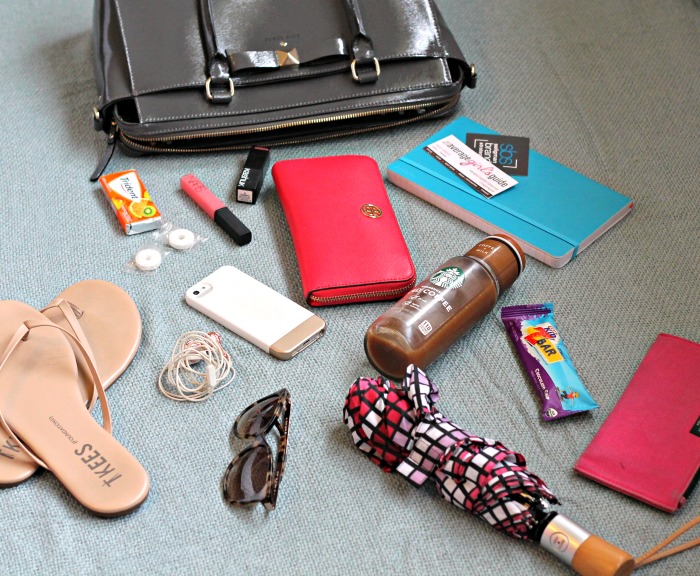 purse: kate spade (sold out in grey; black) // poppin notepad, with my blog and work cards // tory burch wallet (on sale in fuchsia and striped)
z bars in chocolate chip // starbucks iced coffee // sonia kashuk lip color in roseberry // NARS lip gloss in super orgasm (great shimmer)
kate spade canvas case — for storing coupons & gift cards!  (this for $5!)// anthropologie umbrella (summer necessity!) // kate spade sunnies
iPhone case (just $14; comes in a dozen colors) //  frends ear buds // tkees sandals // trident tropical twist gum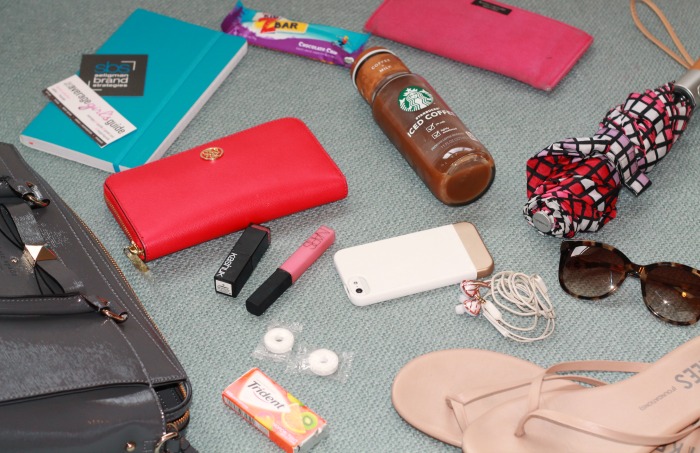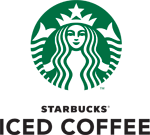 Bottled Starbucks Iced Coffee beverages are the perfect blend of premium Starbucks coffee and 2 percent milk. Available in four delicious offerings: Coffee + Milk, Low Calorie Coffee + Milk, Vanilla, and Caramel, Starbucks Iced Coffee ready-to-drink beverages are the perfect on-the-go refreshment to get you through the daily commute, big projects such as spring cleaning, or an exciting road trip with friends. Look for it at major grocery and convenience stores, available nationwide.
 Disclosure: Compensation was provided by Starbucks Coffee Company via Mode Media. The opinions expressed herein are those of the author and are not indicative of the opinions or positions of Starbucks Coffee Company.