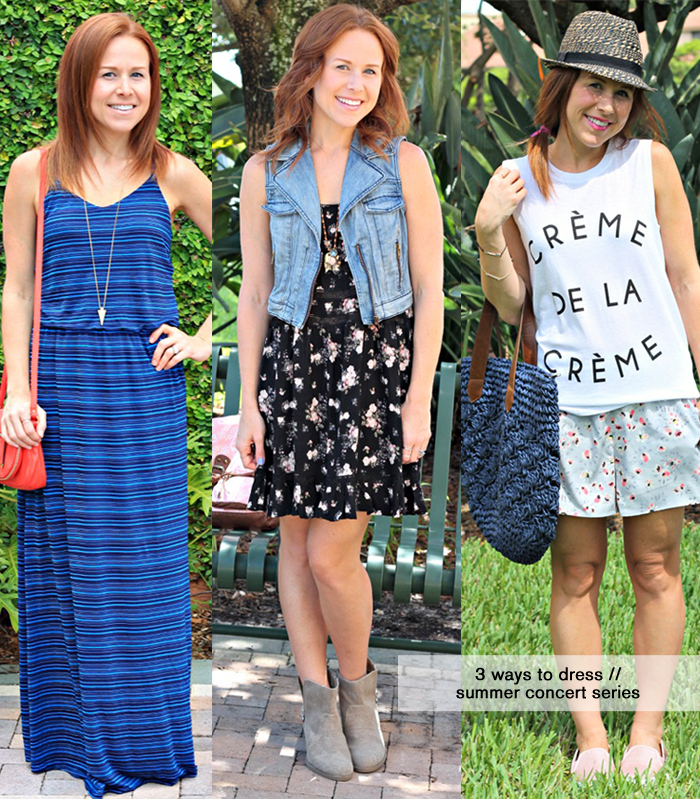 I love weekends in the summer. They're laid back, filled with pool and beach time, good eats, cocktails and live music. With all the concerts now on tour, it's fun to play into the vibe when seeing the show from Coachella to DMB to the Beyonce/Jay-Z show. To kick-off the weekend, excited to share that I'm partnering with Kohl's to share three styles perfect for weekend music and fun. One of my absolute favorite parts of the store is the Lauren Conrad line… I love, love, love it. Whenever I'd walk in I'd beeline to her collection (and also walk out with My Little Pony pajamas for my girl!). Lauren's line is so perfectly her west coast style with great prints and breezy fabrics with friendly price points. It's nice to have an opportunity to re-connect with the store, and can say I was honestly impressed. A few of the items here, including that navy tote, were a major steal. I also like that they have a nice range of sizes and style personalities, from its Vera Wang to J. Lo collections.
Ok, I digress. Keep reading for a fun giveaway at the end, and until then, here are three styles I'd quickly throw on any weekend — and if you want to hook it up with great music tix, I won't complain. Happy Friday!
1. Lightweight dress, denim vest and booties.
shop this style: dress // denim vest // booties // necklace // backpack
2. Wordy muscle tank, floral print and slip-on sneaks. Fedora for sun coverage.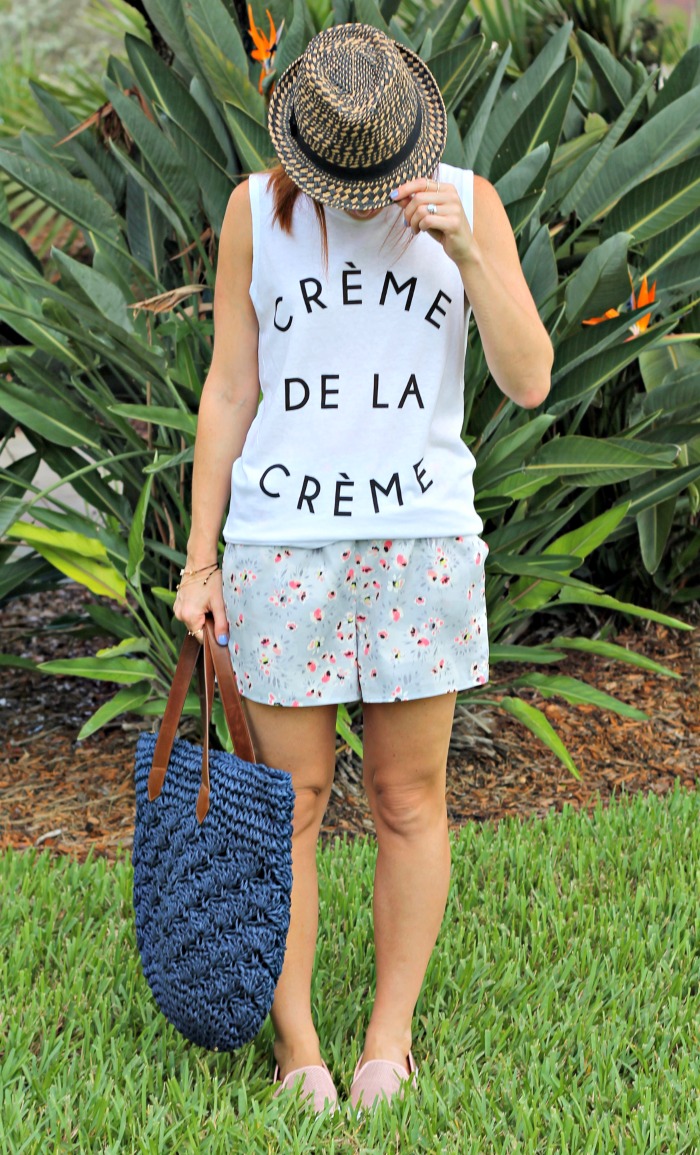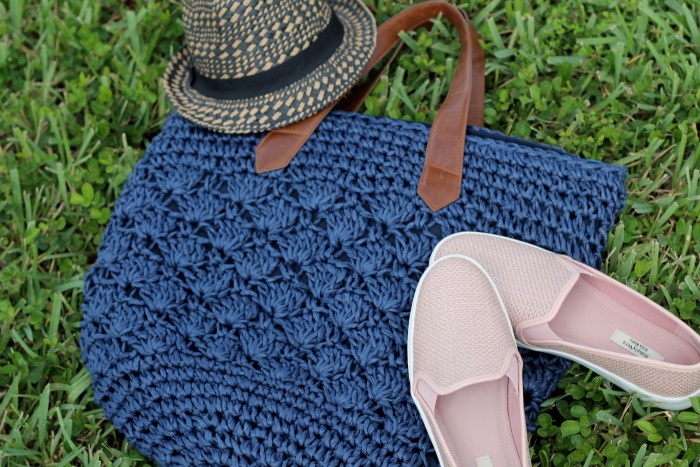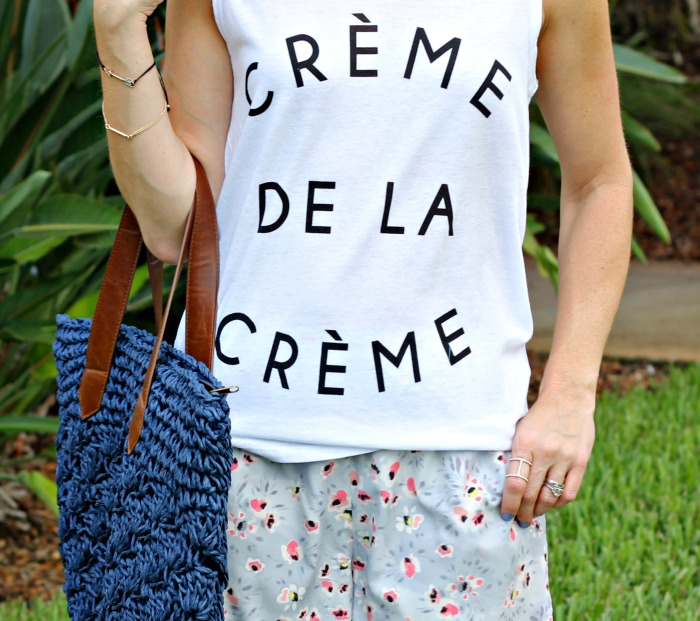 shop this style: tank // shorts // sneakers // hat // bag (just $17!) // ring stack // bar ring // black bracelet (similar)
3. Maxi dress. With pretty much any accessories.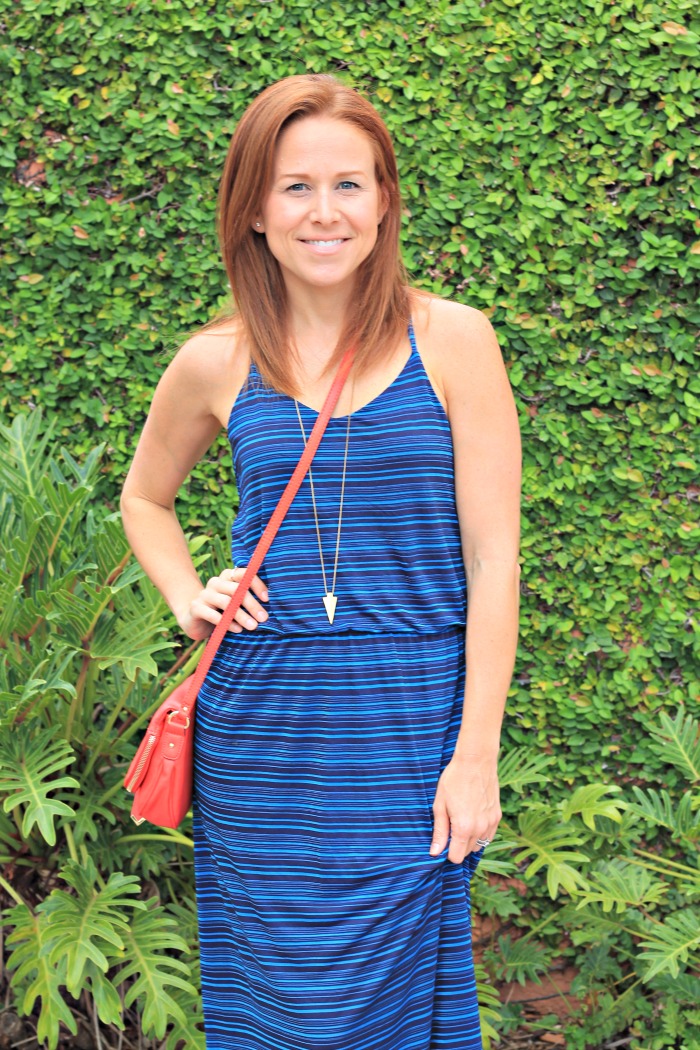 shop this style: maxi dress// necklace // purse // ring set // sandals
Now for some more fun! Enter here for your chance to win $100 to have fun putting together your own look, for a music festival, for back to school/work or anything else. And, if it gets used for some My Little Pony pi's along the way, let's just say this mom gets it.