With the polar vortex icier than ever, now is the time to stay inside, get cozy and indulge in a hearty bowl of delicious soup. Warm, satisfying… it's perfection. I recently purchased a Vitamix and butternut squash, so couldn't be more thrilled that Libby is here sharing a fantastic recipe we can all enjoy. In the interim, stay warm!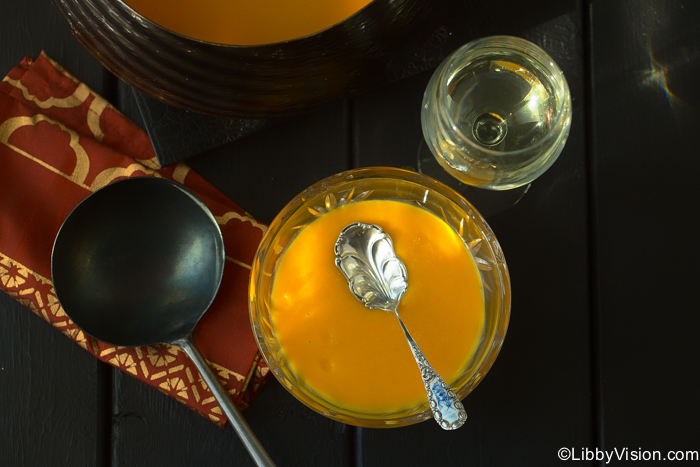 Libby: I LOVE soup. Especially butternut squash soup. Alyson mentioned wanting to keep it healthy for anyone focused on staying healthy in 2014 (herself included).  I generally opt for the "with cream" route, however this recipe works with and without; both are delicious and satisfying. The soup comes together quickly and is full of flavor, and roasting the squash gives it a nice extra layer of flavor. You can even throw in a yam for extra thickness and health benefits.
Full recipe after the jump….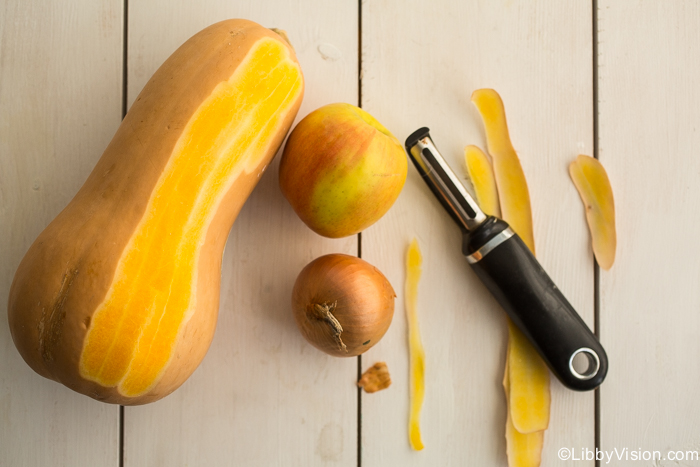 Ingredients
1 butternut squash, peeled and seeded
2 tablespoons unsalted butter
1-2 Tablespoons extra virgin olive oil
1 medium onion, chopped
1 small carrot, peeled and chopped
1 apple, peeled and chopped
4 cups chicken stock
1/3 cup heavy whipping cream (optional as per your New Year's Resolutions)
Dash of nutmeg
Dash of cinnamon
Salt and freshly ground black pepper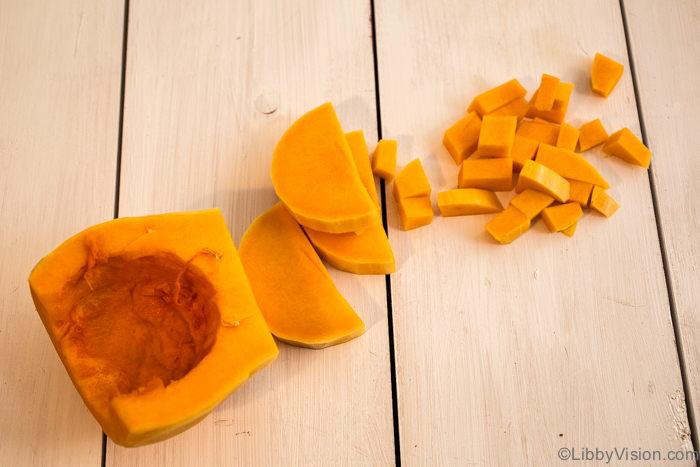 Directions
Cut squash into 1-inch chunks. Toss with olive oil and throw into oven at 375 and roast for a few minutes while you do the next few steps. This will speed up the cooking as well as give the soup a layer of complexity.
In a large pot, melt the butter. Add onion and carrot and cook until softened, about 8 minutes. Now you can remove the squash from the oven and toss into the pot along with the apple and the stock. Bring to a simmer and cook until squash is tender, about 15 to 20 minutes (or less depending on how long you roasted it). Remove squash chunks with slotted spoon and place in a blender and puree. (Add a little of the stock to help you liquefy the squash).
Return blended squash to pot. Stir and season with nutmeg, cinnamon, salt, and pepper. If you're adding whipping cream, stir it in at the very end. Serve with warm crusty bread and a delicious salad.
Hint: you don't have to roast the squash if you don't have the time; just put it in the soup and let it simmer away… just omit the olive oil.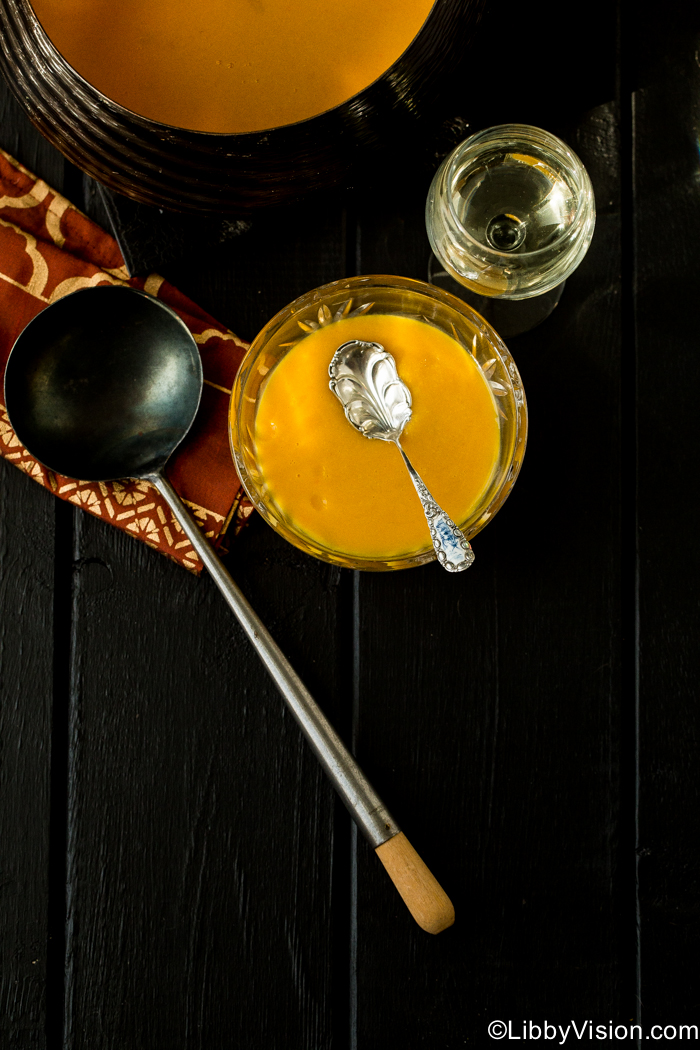 photo and recipe credit: libbyvision.com