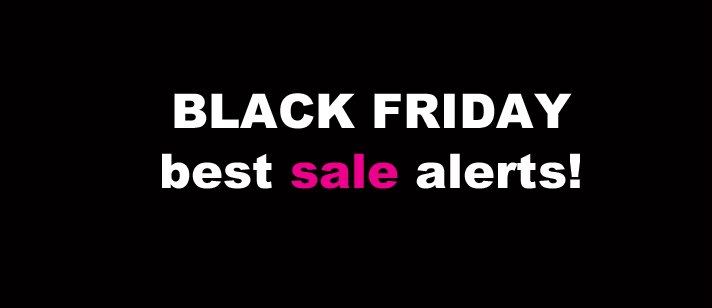 If you're someone ready to get in on the Black Friday, Shop Local Saturday and Cyber Monday deals (wow, Sunday must be pretty sad! ha), look no further than this list. Check out all of TAGG's favorite places to get our shop on… many starting as early as the day before Thanksgiving! We'll continue to update this as new sales are announced.
C. Wonder: TOP SALE ALERT! 40% off the entire store. Obsessed with these totes (for you or a gift!), and pretty much everything in the monogram shop. Think I'll be buying all my holiday gifts here today.
Shopbop: Get up to 25% off the entire site (plus, free shipping!), through Cyber Monday! Same goes for its partner site for guys, East Dane.
J.Crew: Get 30% off your entire order with code HOLIDAY (check out its gifts under $50 section!).
J. Crew Factory: Wow, get 50% off everything online and in store. Last time, nearly the entire site was sold out by the end. Act fast!
EXPRESS: 40% off every single item for Cyber Monday! Ladies, don't miss the sweater section…. like ,this!
BaubleBar: My favorite place for stylish (+ affordable!) jewelry is offering 20% off site-wide with code CYBER20.
Ann Taylor: get 50% off the entire store! Bam, this is good! Obsessed with their shoe selection, and they have such good modern classics.
West Elm:  Swear half my house is from this store, despite never going to one in person so clearly I'm all about this deal. Spend $100+, save 10%; spend $250, save 15%' spend $500, save 20%, spend $1000, save 25%, with code STOCKUP.
Gap: 40% off in store and online! I stocked up on finds for my husband, daughter, son and myself… use code CYBER.
Old Navy: 30% off the entire store. This and this vest are where it's at for layering this winter. Use code CYBER.
Piperlime: best sale I've seen in ages: 30% off one of my top three online shopping favorites. My favorite place to find cool dresses and blouses, and perk; free shipping and returns! I'm always finding amazing pieces here. Hello, this dress for holidays. Swoon.
ASOS:  One of my favorite reasons I love this site? Not everyone has what you wear! Get 20% off everything with code: GIMME20 (ends December 2nd) and 30% off everything with code: GIMMEMORE (ends December 4th).
Madewell: salivating over 25% off entire site! Just purchased these and these after eyeing them for far too long, and I've always thought this is the world's most perfect carry-all. Use code FEAST25.
American Eagle Outfitters: Woah, 50% off your purchase in stores & online + free shipping on all orders using code 94C486V1. I know it's more of a "teenager" place but don't miss on cozy tees, best sweaters and other great buys.
Target: Can't forget my favorite bullseye! Loads of Black Friday deals, plus get up to 30% off sleepwear for the family; 40% off sweaters and jeans for the family (prices marked); free shipping on orders of $50+. Use hashtag #mykindofholiday to share deals online!
Banana Republic: shop for 40% off! Use code BRBLACK.