As part of Feel Fit February I am so excited to introduce you to V of Grit & Glamour, one of the two inspirational bloggers TAGG is partnering with for the month. Warning that her answers below are so good (+ hugely helpful!). Reasons I adore V: Not only she was one of the first "bigger" bloggers I discovered two years ago, I have always adored her honesty and that she would always, always reply to my comments and tweets. Last year on Instagram I began to notice her transformation. Following her 40th birthday (yes, this is the bod of a 40-year old! amazing), she started a new way of eating, sharing with her readers as she learned. Again, I appreciatied her honesty, including her struggles as well as how powerful she felt as she recognized her smokin' bod look even hotter. I mean, how gorgeous is she? In love on so many levels. Keep reading and I'm sure you'll be on her bandwagon soon enough.

Tell TAGG about yourself, Twitter style… 140 characters or less.
I hope when people interact with me, they discover that I am strong, intelligent, engaging, funny, thoughtful, trustworthy, and well-spoken.
What does feel fit February mean to you?
I think it's a wonderful opportunity to be REAL about fitness and health, to share what I have learned, and learn from others. Especially since January is often about resolutions, February is a good month to keep the momentum by focusing on our health, rather than the number on the scale alone.
What was the turning point for you in terms of transforming your lifestyle this last year?
Turning 40 in June. Although I had been working out three-to-five times a week, religiously since age 35, my health wasn't any better. In fact, it was worse. Nothing too serious, but a lot happened in that five years, and just working out, yo-yo-ing in terms of weight, and focusing strictly on NUMBERS…the scale, my dress size…wasn't fixing the eczema I developed, my inability to lose weight, etc. I needed to find an answer because even an allergist couldn't give me one.
What are your five go to foods or recipes that make it easier to live a healthy life?
1. Eggs. Cannot. Live. Without. Them.
2. Bananas. They are the most versatile, satiating fruit.
3. Greens, including lettuces, kale, collards, endive, etc.
4. Meat, like chicken, lean red meat, or pork.
5. Almond milk.
I could care less about carbs and grains. I can go months without bread, oats, pasta, etc. I can even live without alcohol for 30-day stretches, no problems. Those things don't really "feel" good to me anyway.
BUT the sugar dragon rears its ugly head continuously. Coffee, which I love, is disgusting without it. So the hardest part for me is not that I can't stay away from desserts, cookies, and such. It's trying to not over-do the stevia in my coffee, trying to not overdo consumption of almond butter for my sweet fix. 'Cause the more you feed it, the worse it gets.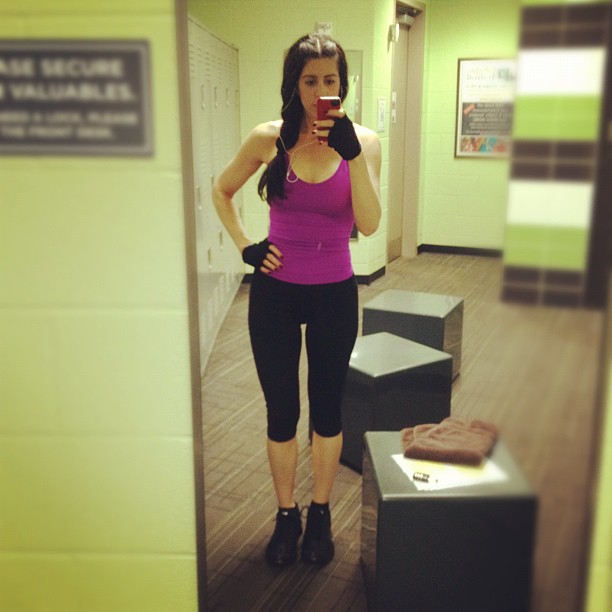 What do you say to a woman who says she's too busy to find regular time to work out?
You have to make time. Period. Before I had the luxury of being able to work from home some of the week, I'd get up at 4:30 or 5:00am for yoga or a session with my trainer before work. Now, when I get home from the office, I never let my behind hit a chair on workout days. I get home, roll up some turkey for a pre-workout boost, change into my gym gear, and hit the gym within 15 minutes of getting home. Some days, that's easy, other days not so easy. But it has to be done.
What motivates you each day to continue to eat healthy, exercise?
The way it makes me feel: clean, strong, tight, healthy. It gives me mental clarity and body confidence, and that's what keeps me on the straight and narrow at least 95% of the time.
What are your lifestyle goals for 2013?
I want to maintain the momentum I gained last year. Keep learning about the food/health connection, lose the last five pounds I regained (isn't that always the case?). I won't be weighing in in February, of course, but I do need to weigh-in regularly, because when I don't, I can literally gain 20 pounds (I did between 2011 and 2012)!
My favorite song to get me moving is ________.
To Victory (Phillip Steir's Sacrifice for Sparta Remix) from the movie 300. Great track, and being a Greek whose family is from around that area in Greece, it resonates with me on several levels.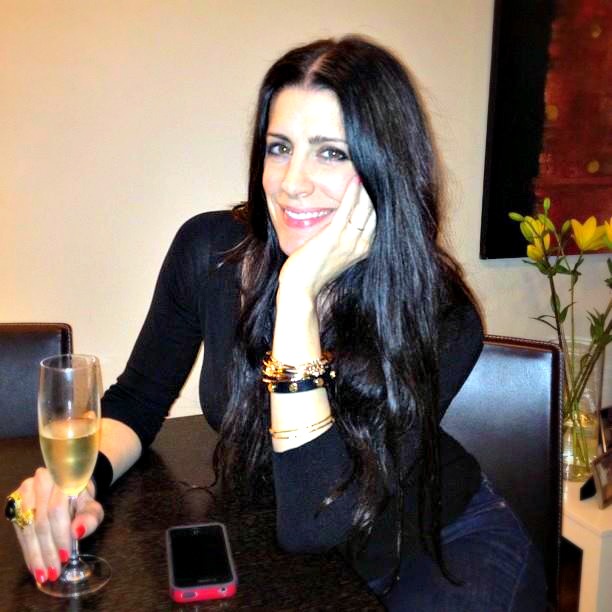 If I had to select my go-to beauty products, my top three would be ____________.
Concealer, mascara, and lipstick.
Anything else TAGG readers would love to know?
I'm totally flattered to have been featured, and am looking forward to this collaboration!