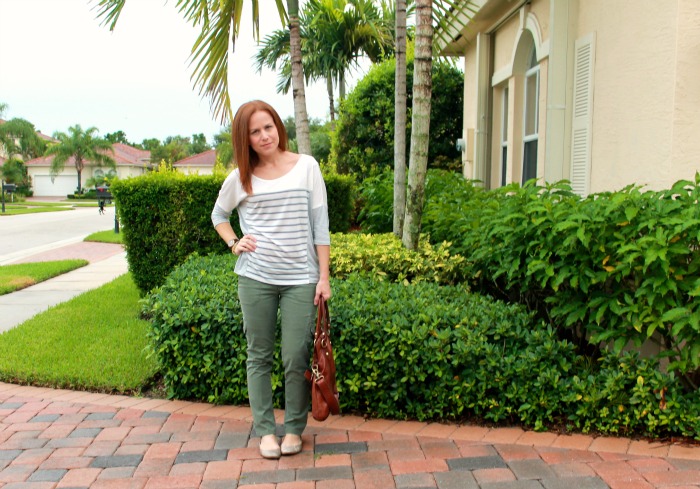 How was the weather by you this weekend? Our Saturday was gorgeous (thank goodness because I was up at 5 am to do PR for the first West Palm Beach GreenMarket of the season then a pool party — all before noon!) but our Sunday was a big drench-fest (i.e. apologies for photo quality in some pics!). While I normally default to denim on the weekend, I still love my cargos from a season or two ago. Are they still in? Please say yes! I plan on wearing them nearly exactly as I did here a year and a half ago (though promise my hair will look nothing like this. ever again! hahaha).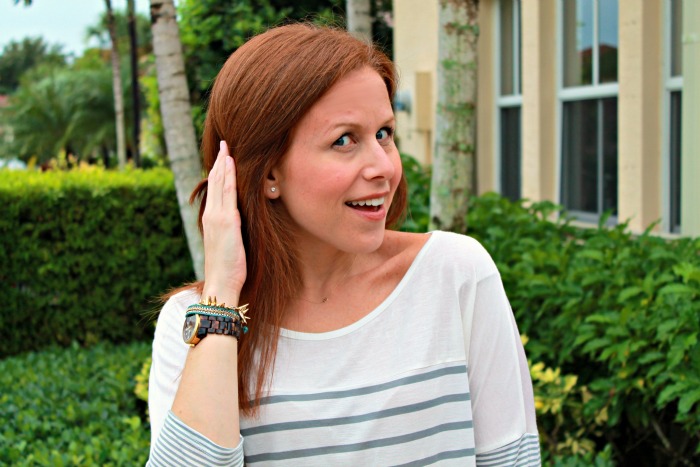 My stripes collection expanded again with the recent acquisition of this top from Nordstrom Rack in Boca Raton, Fla. Adore the drop shoulder, varying stripes, the longer back and overall coziness. A major shirt win!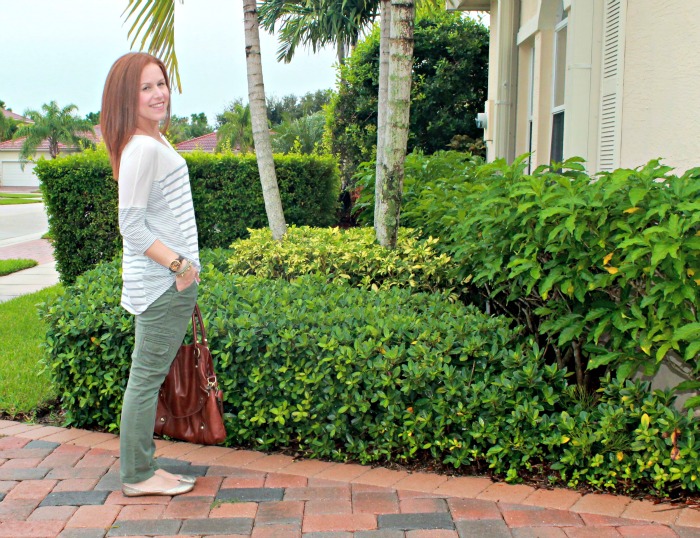 As for accessories, this has been my go-to arm ensemble of late, with just the Michael Kors watch changing (you know my love for my white MK has no bounds! ha). Here's my tortoise shell with two Stella & Dot pieces, the Foundation bracelet (which you can win here!) and the spiky RenegadeI finally purchased after debating it for about a year.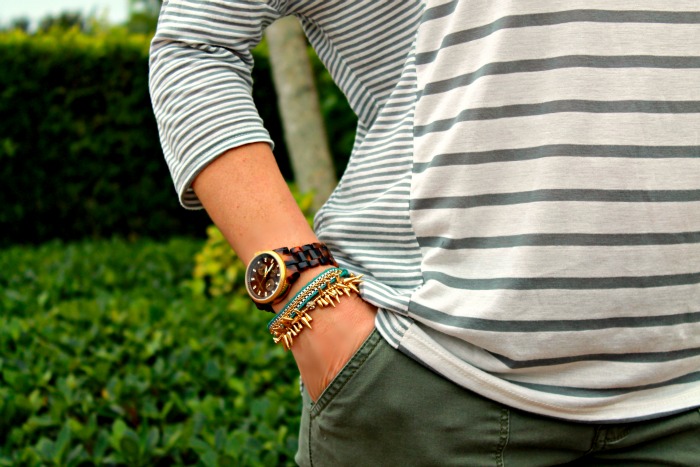 stripes: lush via nordstrom rack (similar, w/o stripes) || cargos: mossimo via target (similar) || shoes: steve madden heaven in pale gold (ps: these are 100 percent my go-to flats I somehow never wore on TAGG; the neutral yet shimmery hue makes them perfect for all occasions. Truth: I'm strongly considering a back-up pair! Also, similar with cute spikes) || bag: from a leather market in florence, italy (2008) || watch: michael kors || bracelets: stella & dot's renegade (spiky one) and foundation (c/0) || necklace: c/o maya brenner "s" necklace