Happy Friday! Quick little outfit post coming your way to give you some thoughts for your weekend style if you're planning a night out. When you're not sure what to wear, the absolute best option is this: a dress + killer necklace + fun heels! Really, that's all. Three items. I wore this recently to a casino night fundraiser and love the high-low nature of the dress (which actually came with a belt that I ditched in favor of the necklace).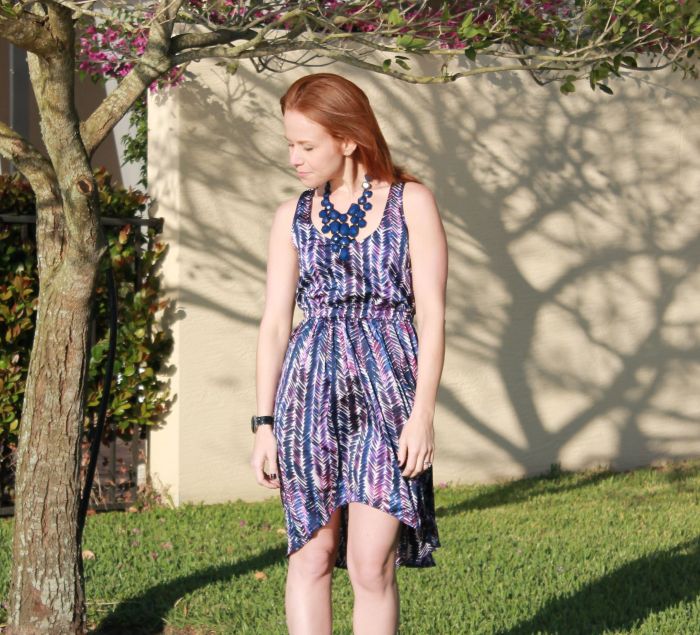 dress: aqua via bloomingdales (fall 2011) / necklace: forever 21 (winter 2012) / heels: nina via loehmann's 
PS: do you have any big plans for the weekend?
I'm at a social media conference on Friday and Saturday and then, so excited, have a birthday party for a friend at a bowling alley. Always sounds lame until you're there and then it's the best. Excited! Bumpers perhaps?? Music? Hoping so!