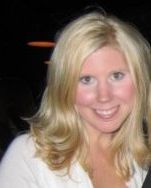 Meet Natalie. A local friend, we're also Board member pals for a non profit called The Foundation for Community Betterment. What do I love about Natalie? The better question is what do I not love! I wish I had video on this blog (soon enough!) because Natalie has the sweetest, helpful voice you could ever hear.  And, you know those women in your life that even though you aren't the closest friends for whatever reason (lack of time is mostly mine!), you know they would be there for you in a heartbeat?  That's this chick.
Besides being a total sweetheart, Natalie always also has on a killer outfit — usually fabulous frocks! — with knock-out heels (come to think of it: I don't know if I've EVER seen the girl in flats, ha!), and is a gorgeous blonde, to boot! I'm thrilled she agreed to give TAGG her five must haves because whatever she's doing… I should be doing, too!
Check it out:  in her words, here's Natalie's 5 must haves of the moment….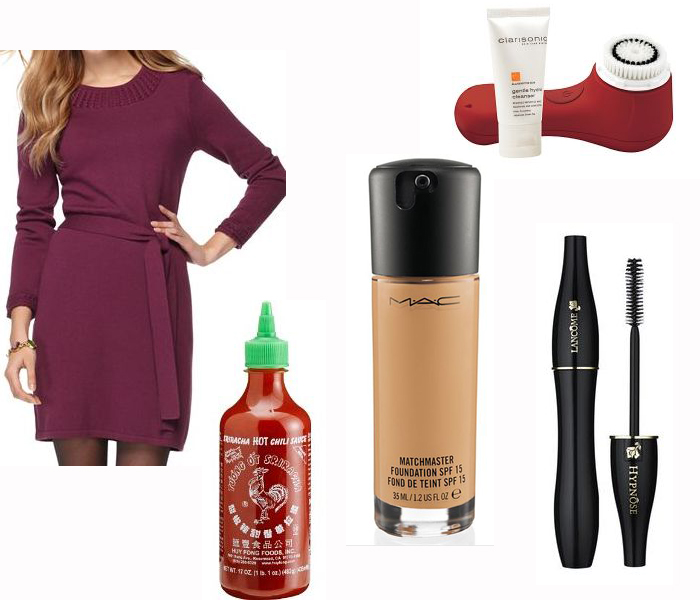 A good foundation: Warm? Cool? Olive? Give up? (I don't have a clue, either). The best way to find your perfect match is to leave it to the professionals. Stop by any cosmetics counter — I prefer Nordstrom - to ask for help finding your shade. If you're fending for yourself, swipe a few colors vertically across your jawline, and pick whichever one is barely visible. To apply: After cleansing and moisturizing your face, apply foundation with your fingers! It's quicker and easier than using a sponge or brush, and best of all, its free. Simply dab the foundation onto the areas that need it most (me: ruddy cheeks, dark circles, uneven spots) and blend.
Clarisonic Mia: So many of my friends have been raving about their Clarisonic, which uses a sonic frequency to clean and tone skin. So I decided to invest in the Clarisonic Mia, which is the perfect size for anyone who travels a lot (hello holidays). So far I've been obsessed with mine and have noticed a HUGE difference in my skin. TAGG insight: I've heard RAVE reviews about this, too. Totally on my holiday gift list…for whoever is taking notes, of course!
Lancome Hypnose: Initially, I was skeptical based on the ads promised. After all, it had an odd shape and I was addicted to Lancome's Definicils. Why mess with a great thing? After trying it, I have to say the odd shape of the brush takes some getting used to, but the color goes on smooth and silky without clumping. My eyes have never looked larger. The effect is similar to false eyelashes; no idea how they did it. Lancome Hypnose is my current favorite mascara!
Sriracha Chilli Sauce: I started using Sriracha a few years ago and now fear I'm addicted. The smell makes my mouth water and I even crave it while I'm eating it, trying to think what my next snack or meal may be so I can have more! When I have consumed half a bottle I get more, fearing that I will run out. I have even seriously considered keeping a bottle in my purse just in case some restaurant I might be eating may not have it…..I think I may have a problem! Right now I'm using it on salads, mixed in salsa for chips and rings and basically anything else that I think needs a spicy kick.
Dresses: Anyone who know's me, know's I'm a dress girl! Day dresses, evening dresses, Lilly Pulitzer Sunday dresses, sweater dresses, Ann Taylor work dresses, and of course the beloved shift dress make it so much easier to get dressed in the morning when you only have one piece to compliment your shape. This way you can focus the rest of your morning on shoes and accessories! TAGG mention: a few cute dresses: here, here, here and here.