9 books to read in 2014
If you're anything like me and committed to reading more in 2014, this post is for you. I'm definitely focused on finding more evening time — maybe tuning out the reality TV once in a while! — in exchange for a gripping read. I've recently started The Invention of Wings (below) for a book club and am eager to dig into these.  TAGG's last must-read books post in October was pretty popular, so I'm excited to bring you the 2014 edition (at least part 1). And, for another fun take on must reads, don't miss Buzzfeed's 16 books to read before they hit the big screen in 2014.
Update: we've also shared 9 books to read this summer! Check it out here.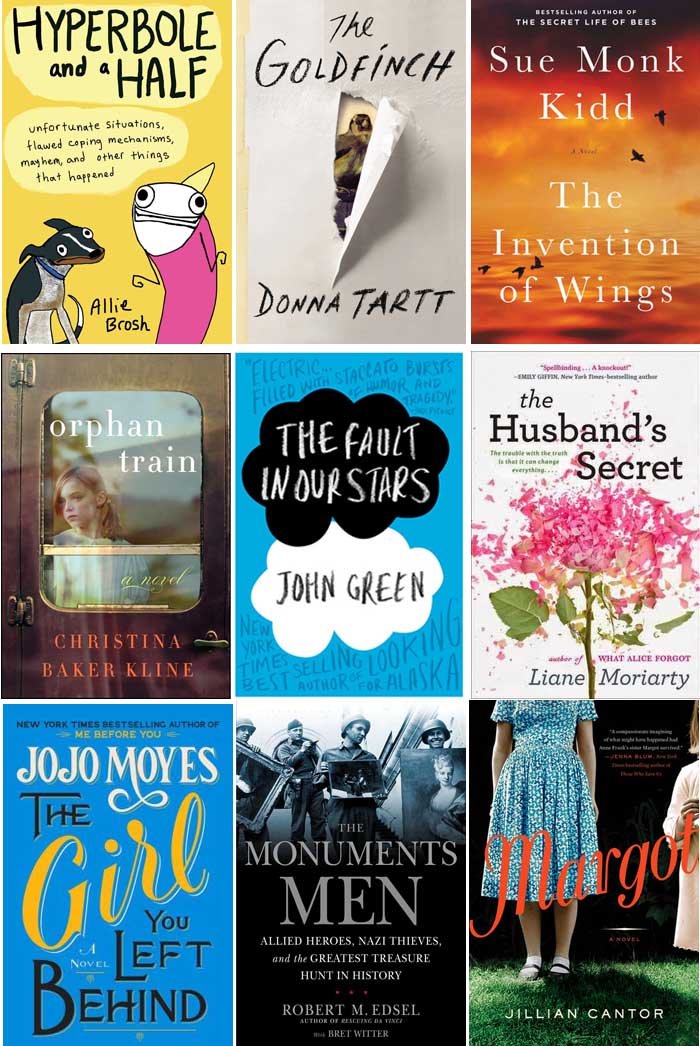 hyperbole and a half // the goldfinch // the invention of wings
orphan train // the fault in our stars //  the husband's secret