Ready for some Q&A action? Since starting this blog, I've somehow become a resource for style related questions from friends and family (my 25-year old self would NEVER believe me!) so thought i'd take it a step further and answer some questions from my amazing readers. For my latest post with Target they suggested I ask readers, "What is one thing that you love about style, and one thing you find challenging?" Your responses on Facebook were so great that I thought I'd respond to a few of them here.
I'm definitely not an expert in any way — wow, still crazy anyone is asking me for style advice! — but I've learned so much from starting this blog, and reading so many other blogs, that I hope this is helpful if even in a small way. I'll do my best to get to the rest ASAP if you guys like this post, and if you have a question, leave it in the comments section, or shoot me an email: averagegirlsguide@gmail.com.

From Sandy: How do I wear athletic shoes to outside places with the kids and not look like a shlub?
Such a good question! Instead of putting on athletic sneakers try a pair of slip-ons. I absolutely love the leopard pair shown here (and they're a steal!), however this all black quilted pair is perfect for those easing into the slip-on sneaker trend. Wear them with jeans, cargo pants, shorts, even a dress or skirt with a tee, for a cute casual look that's realistic when you're running a million places with the kids in tow.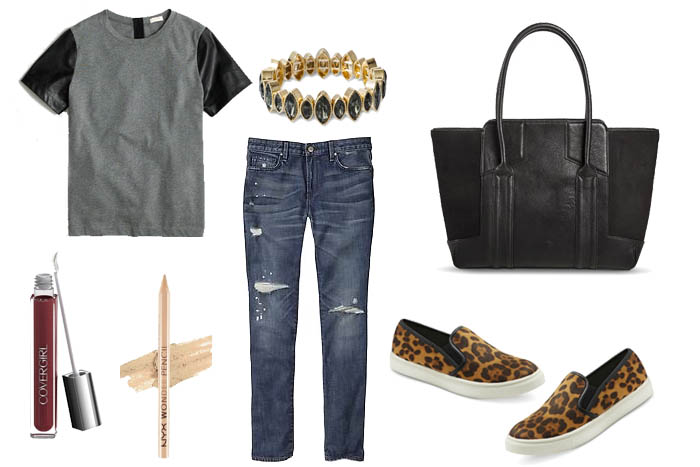 Keep Reading —>>
{ 11 comments }